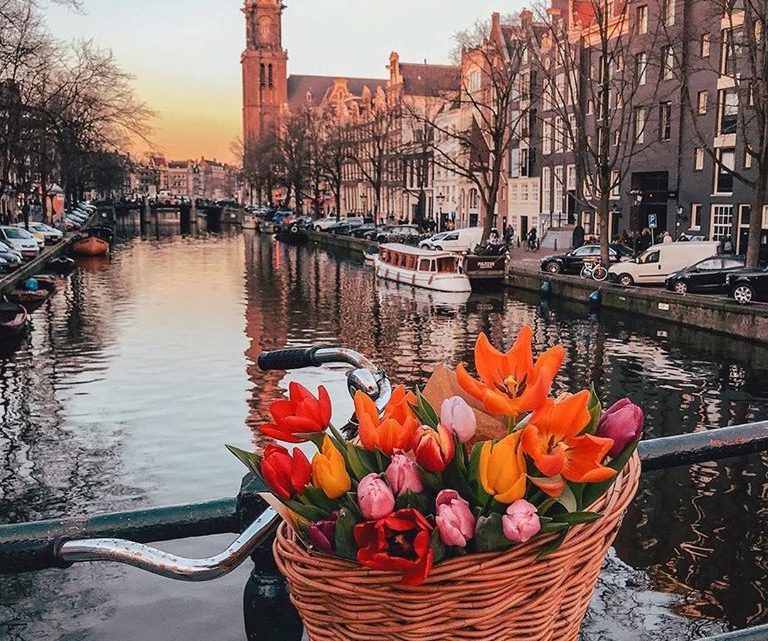 Springtime in Amsterdam, Travel Inspiration
In the period with Coronavirus spread in all world, many travel tours are quited and people will stay at home for the Woman's day and other holidays. If your plan was to travel to North Italy, it's better to listen to what authorities are saying and just to rechange your travel ticket. You can come to Amsterdam because of springtime in Amsterdam is stunning! Prove for this are the following photos where you can see lovely Capital des Pays- Bas.
You will also have a chance to see about The Westerkerk. This city placed in Amsterdam, Netherlands. Here we can visit the Reformed church within Dutch Protestant Calvinism in central Amsterdam, Netherlands. The location is in the most western part of the Grachtengordel neighborhood, close to the Jordaan and between the Prinsengracht and Keizersgracht.
Let's start with the beauitful places in Amsterdam where spring brings the magic of the place. the place is safe so you can feel safe while coming here. No disease, no virus, no bad people, just adorable places and calmful nature with flowers!!!
Springtime in Amsterdam looks like this. what you have the chance to see in the photo is a road bicycle and a canal house. I'm already convinced that I should really come here MAYBE someday my dreams will come true!!!
Canals of Amsterdam, in the 17 century were listed as UNESCO world heritage sites and the facts are saying that the canals are the focal point for tourists in the city.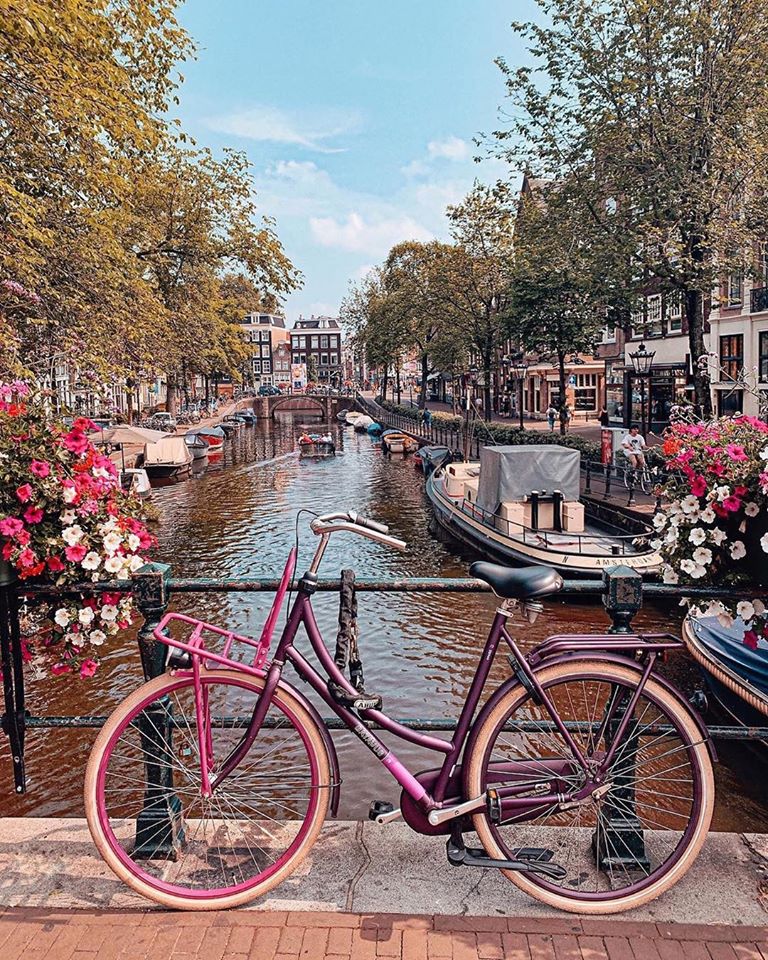 Here, you won't have a need to pass the street but you have the pass the channel! Come here in Spring, where flowers are growing, birds are singing and it's a wonderful world to get the rest of everyday traffic.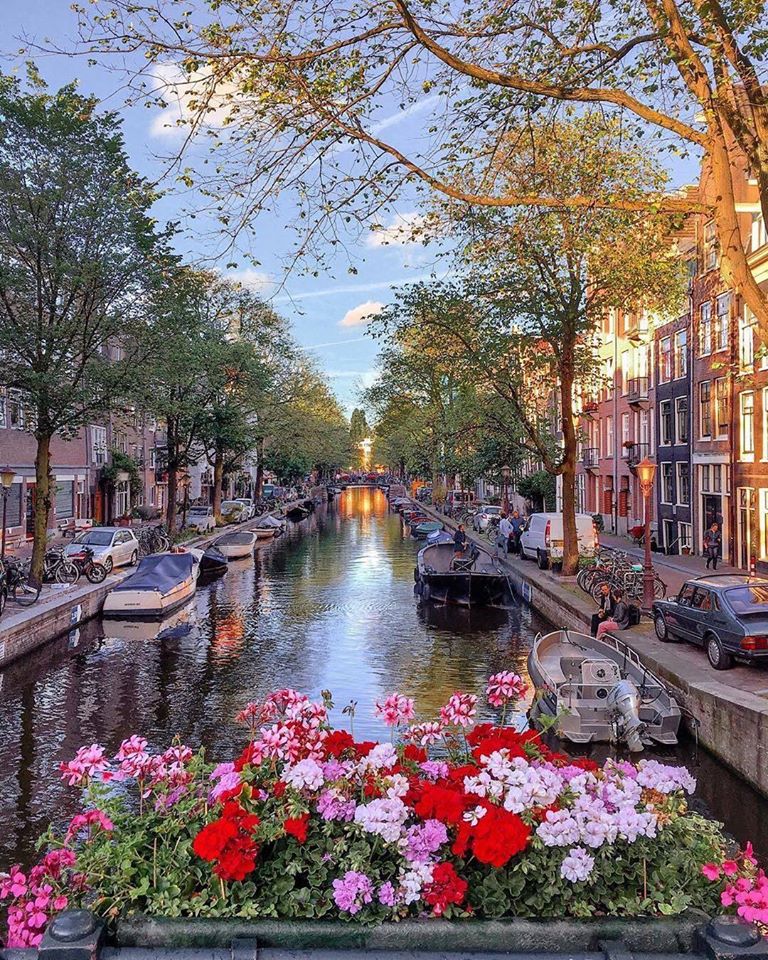 Bouquet of flowers, channel, bicycle and your loved person behind you. do you need more than this reason to come here and visit the place? ?? I don't think so!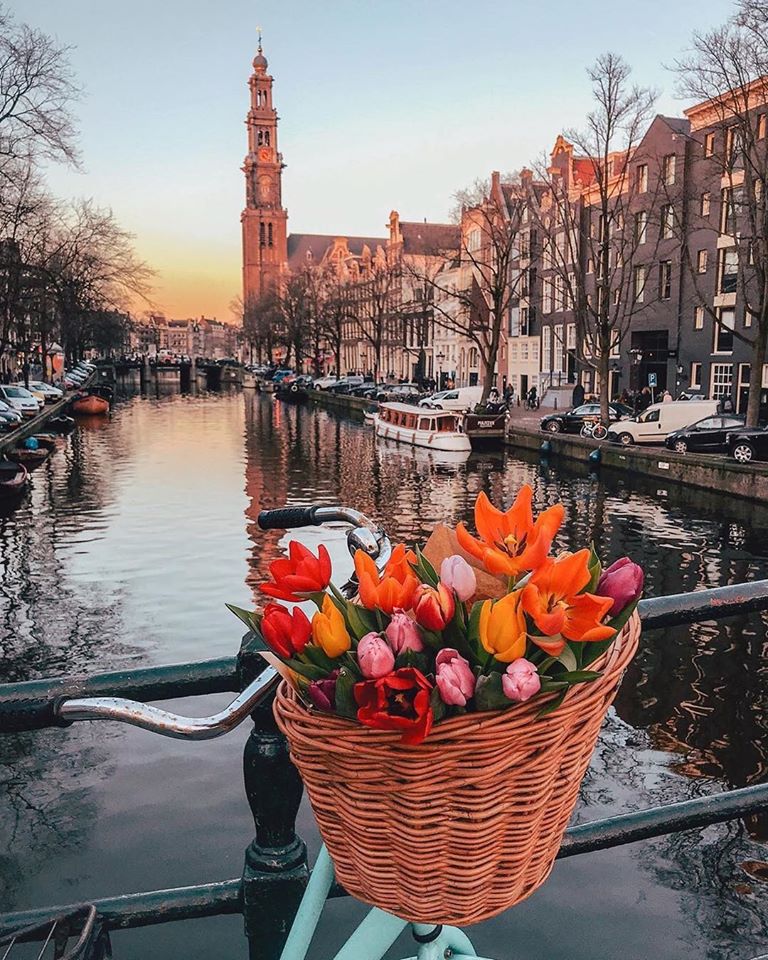 Thank you very much for your time, dear friends! Check our last post about lovely rope design in the interior place. there you will find lovely elements to decorate your home, beleive in my own words!!!