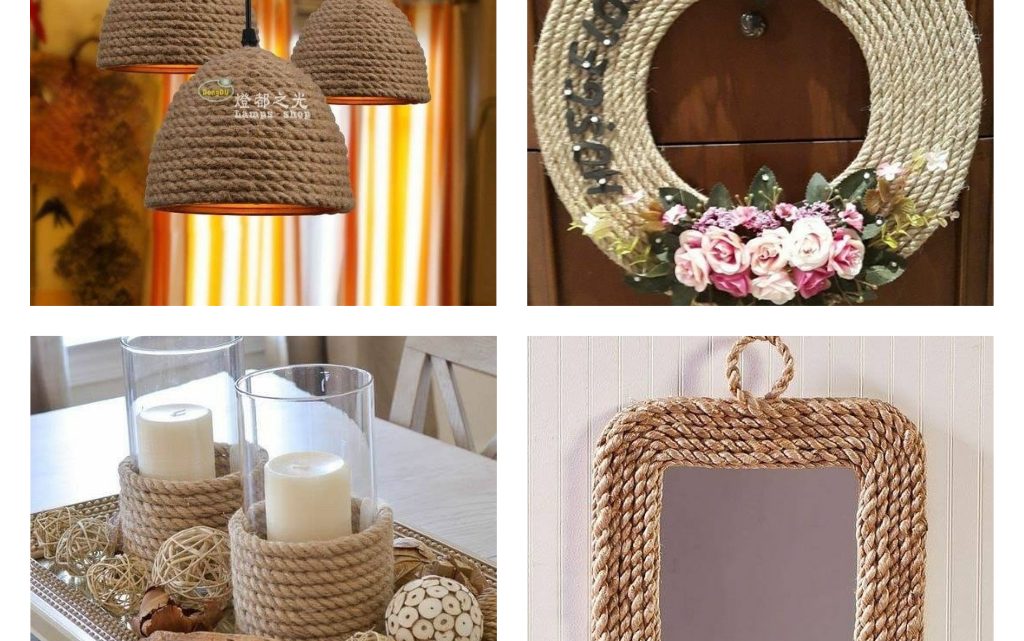 What a Lovely Rope Design Ideas
What a lovely day today dear friends! It's the same as our lovely rope design ideas. Spend a few minutes with us to find amazing ideas for homemade rope!!! You will see rope chandelier, rope wreath for the front door, rope candle holders, room dividers, basket for bathroom and many ideas more!!!
By the way, read about our last post about breathtaking front yard transformed into gardens with the best flower pots here.
Rope hanging chandeliers
Take the rope and use it to make hanging chandelier to have a unique home interior. Take a look at the photo now friends and bring the modern lighting in your home place!!!
Make a rope wreath for your front door
In the second photo, we can see how to arrange the front door with rope wreath and a combination of artificial flowers. We deserve to have a unique home.
Rope mirror frame for modern house walls
In the third photo and idea, we can see rope design for the house walls. This time, it's about rope mirror frame that you can just hang on the house wall. Take a glimpse in the photo that follows now.
Perfect candle holders
Mix the glass holders with rope and give your candles an amazing look. Take a look at the next photo and find inspiration for your free time! Tell your friends about it!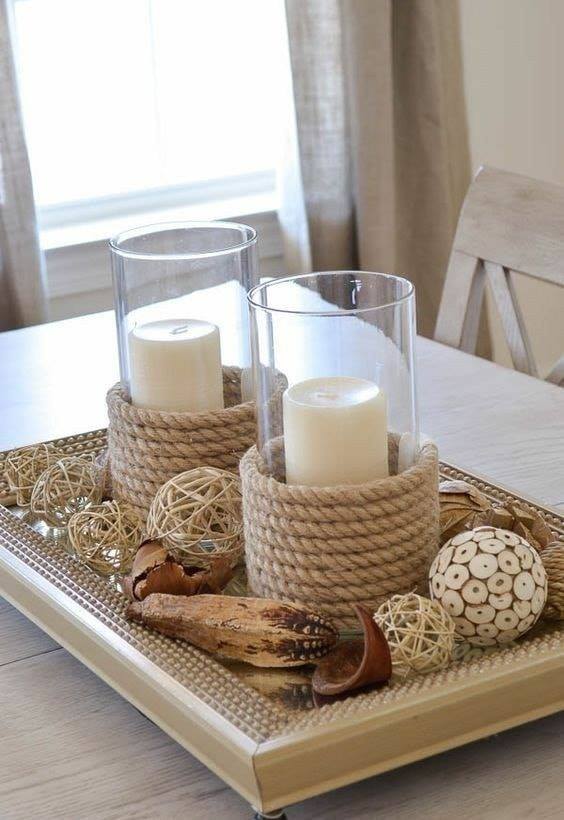 Rope seating chairs that you can make it by yourself
You can simply take tires and apply the rope on it. In this way, to create the best seating chairs in an outdoor place and here to sit with style. This is the thing you are looking for all the time until now!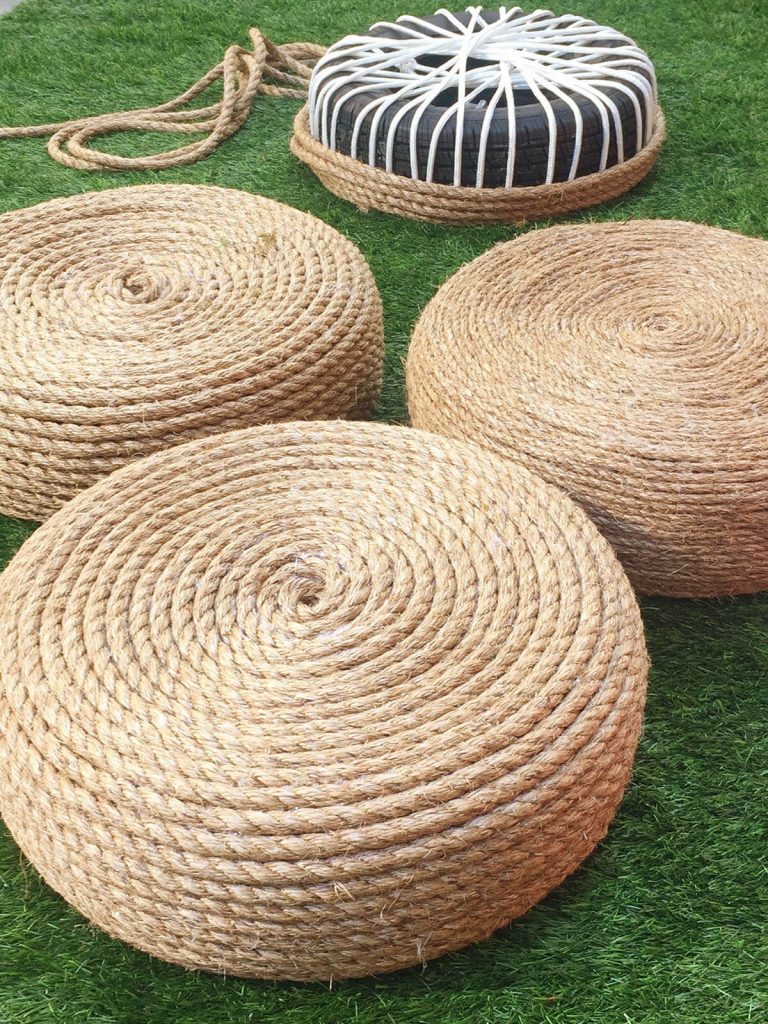 Rope room divider
The best way to separate one room from another is to take the rope in your hand, to separate the room from each other and enjoy in modern design. Let's see the last photo from the post!!!
We hope that these ideas were interesting for you and you will keep following our page in the future when we will be back with new ideas similar to these!!! thanks a lot for your time!!! Thanks and bye!!!