Magnificent Dining Room
Our dining room is one of the most visited rooms from the house. Here, we eat breakfast, lunch, and dinner, alone or with family and friends. Here, we receive our special guests to present our cooking skills and recipes, food is done with love. This is almost enough to pay attention to the decor in this room. In the following, you will see magnificent dining room ideas that maybe you will ADORE it.
READ SOMETHING VERY BEAUTIFUL:
https://keepitrelax.com/the-loveliest-wooden-wall-shelves/
You can hide the kitchen but don't hide the dining room
Maybe you can hide the kitchen and cook there where no one can see you, no one can see your untidy dishes and cabinet in mess. But, be proud to have a nice design to the dining room. Take an example from the photo that follows and copy the same style in your own dining room.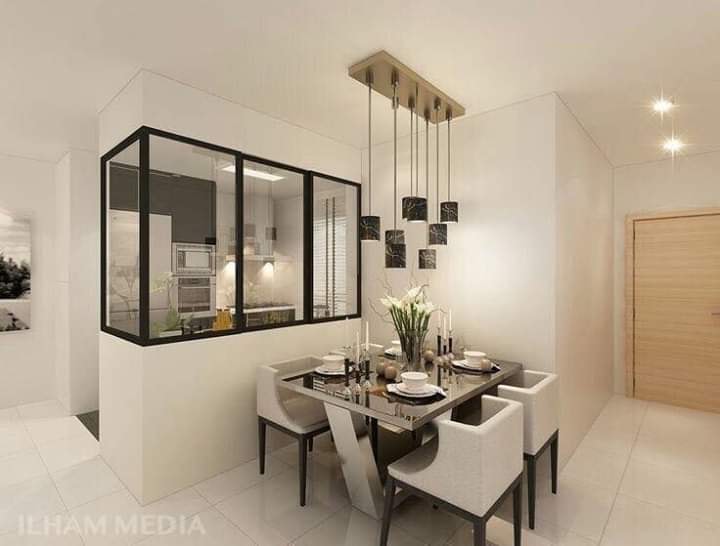 What you have the chance to see in the photo now is simple dining table with modern elegant chairs, hanging pendant lights, photo frames on the walls. All this creates one amazing ambient where you can eat with family and friends.
Grey colored wall in the dining room, modern table, modern chairs. Nice hanging lights, photo gallery on the wall, glass divider. This is all you can choose to add to the dining place and enjoy the decor! See the details in a photo now.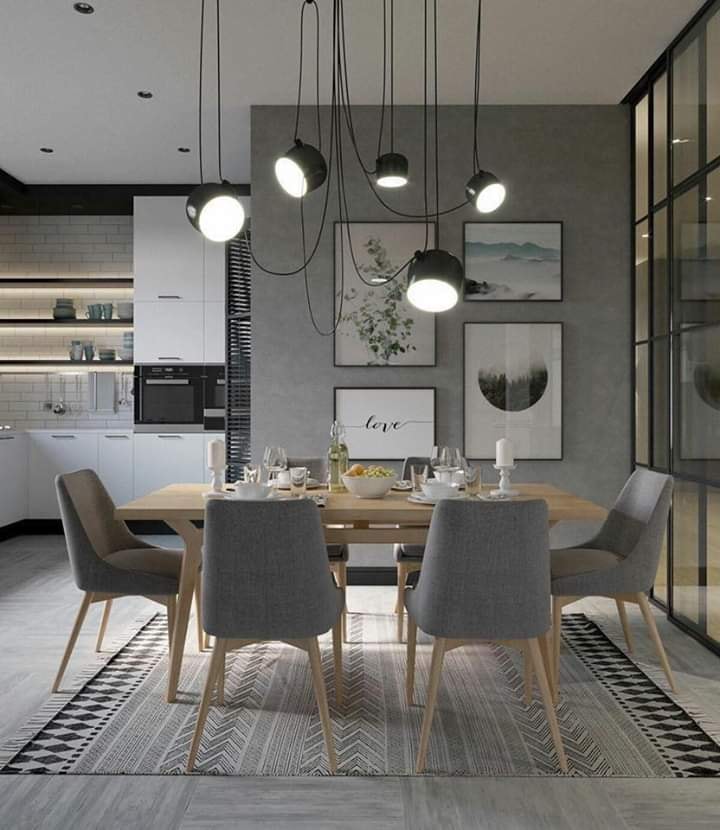 In the next photo, you can see an alternative corner room where you can eat when you live in a small apartment. In this case, you can have a simple living room, dining room, and kitchen to cook eat and watching TV at the same time. Isn't this sound great and cool? Tell us in a comment below this ost.
Elegant interior. Open living room area, dining room, and kitchen place. Sorry to tell you that this is the last photo from the post but this is truth. Take a look in it and save the details in your mind or be smart and save the photo on desktop.
This is ALL we had to share with your this day. thanks for your time and also CHECK about the last post we shared that was about how to make skis at home in an easy way. Thanks and have a nice start of the week!