The Loveliest Wooden Wall Shelves
Our last post for aimed for creative people and was named the most creative tree branches clothes hanger, maybe you will wish to check it, just click here. But, if you aren't interested in that, check the following post we wrote for you. We will KEEP on the loveliest wooden wall shelves units that are special for home place interiors.
Wooden pallets corner shelves
We will start with corner and wooden shelving. The best thing for these corners is that you can make it by yourself and add here all kitchen utensils you have at home. Be proud of your craft dine with so much love and material that we all have in the yard – pallets.
Yellow kitchen wall shelves units
The smartest idea you've seen in life is this yellow kitchen shelving unit and here you can add all kitchen utensils you have in the kitchen. Have a look at it.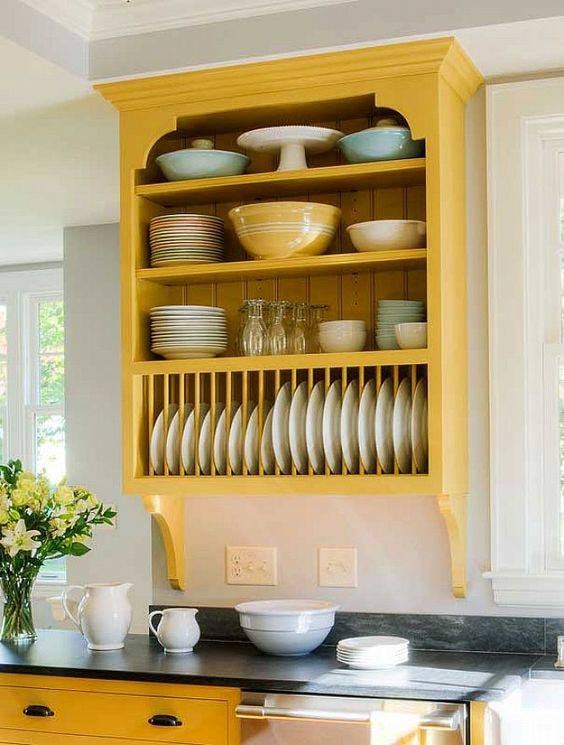 Amazing wooden kitchen wall shelves
In the second photo, we have again kitchen shelves that are made out of wood. We need these shelves in our home place to add here all the things our kitchen needs and we use it every day. See the idea now.
Pallets wood wall shelving
In the third photo, we can see wood pallets for the wall and here we can add flower pots we have in outdoor place. These are nice ideas to take home and some space for our plants and pots we have in an outdoor place. Have fun and see the photo in the following.
Wall cubes for modern home decor and walls
In the last photo, we will give you an idea about square shelves and here you can add all the books. This will be the best way to arrange all the books you have at home and souvenirs to make the home looking nice. Sorry to tell you that this is the last idea from the post but don't worry, we will be back with new ideas similar to these.
Thanks so much for your time and keep following our post in the future for other ideas similar to these. We love you, have a nice end of the week and warmly Sunday!!!!