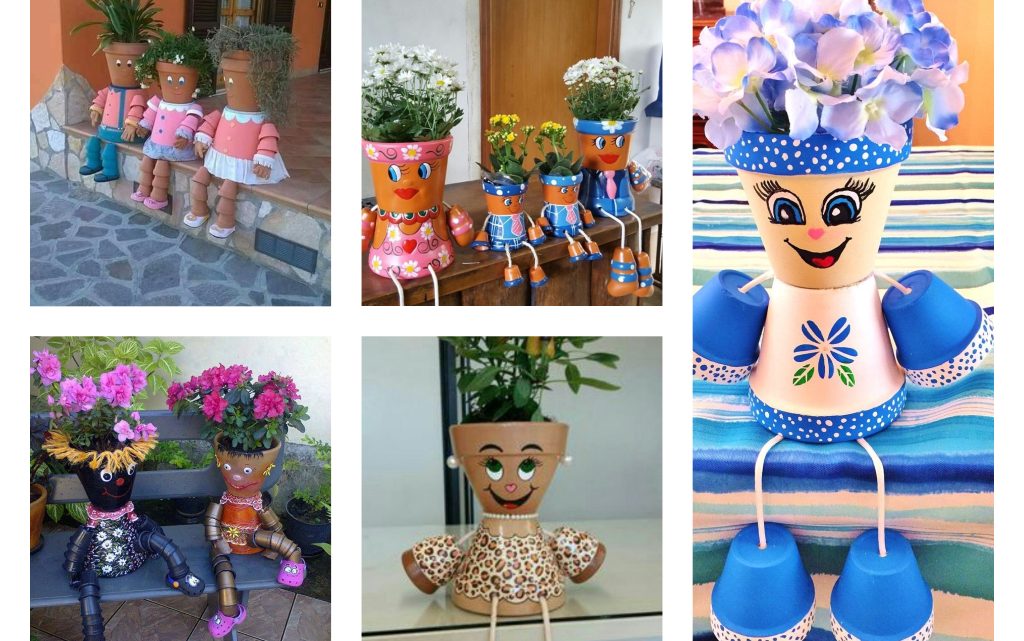 Wonderful DIY Clay Pot People for Fun Garden
Why having boring and mundane garden design when you can have a fun garden with only a few ideas and a little creativity. Today, we are going to show you incredible and wonderful DIY clay pot people that will make your garden out of this world! If you are of those people who enjoy it do it yourself crafts be creative and make the best exterior design just by yourself!
Amazing DIY clay pot people idea
It's really cool to have an amazing garden design and is the coolest thing if you can make it by yourself. In the very first photo, we offer you one cute idea about how to make a flower pot man by using white and blue pots. Make something for your garden that you will love it!
Flower pots people and planters
Kill two birds with one stone and make adorable flower pots people and also plant your flowers here. While creating the best outdoor design you can save space in this part of your house. I really love these ideas!
Small and cute DIY clay pot people
Who says that these ideas are only for the garden? Not at all! You can make it and use it to decorate the interior place. Use your extra free time for making crafts for home place. Save this idea on your browser and make it when you will be free.
The family flower pots people
How cute it would be to have not one, not two or three, but even FOUR people made of clay pots and made it by YOURSELF. Do this craft in your free time and beautify every possible place you have at home! Inspire yourself in this photo and share it with friends!
Your flower pots people want to tell you something
You decide about the faces of your clay pot people. Depends on your day but I will choose to make happy faces that will improve mood in every sad moment. But, although I must tell you that this confused faces that are doing it yourself tiny people are so innocent and cute!
The family of pots again
Create an inviting front door design by choosing this design and arrange it in the front yard. Say HELLO to your guests in the most creative way and show them your creativity. You can do this craft, we beleive in you!
The tiger clay pot people
Interesting place to plant your flowers and also to decorate the ordinary garden place. Save money on buying expensive decorative elements and think about making it by yourself or include your family in this project.
Two friends
The theme of two friends is the last idea of this creative and inspiring post. But, don't worry we are coming soon just wait for our team to find interesting DIY ideas for your garden place! If you have some time also check about balcony design ideas.