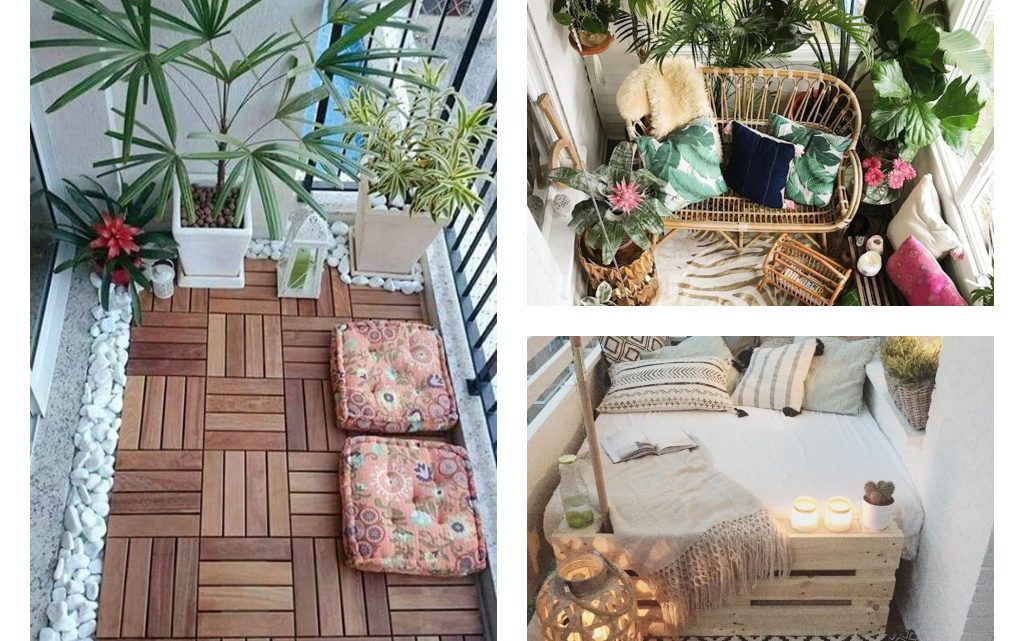 Give Spectacular Touch to Balcony Design
Choosing an appropriate balcony design is part of interior design and plan. It might be confusing about what kind of floor to choose for this place, what kind of furniture to add and about the flower pots design. That's the basic reason why many people don't have in plan to design their balcony when designing the apartment. they just take care for the interior part, having no idea that they are missing one spectacular touch as a part of the interior – the balcony place!
Choose one of the following ways to give spectacular look to your balcony design. Share the ideas with friends and give them inspiration too!
Wooden flooring for spectacular balcony design
Who says that small balcony can't have the best design? This balcony flooring is made of wooden tiles, on the edges is decorated with white rocks, two flowers pots and a lamp. About the furniture, you won't have any problem because you don't need it at all! Just add two pillows and sit there with your partner while drinking your coffee and making conversation.
Balcony garden
It's sad to love flowers and to have no place for planning them. But your sadness is over if you choose to transform the balcony place into the lovely outdoor tiny garden. Here you have enough place for flower pots, plants and also for creating a seating area for you and your friends or family.
Add a Coffee table with two chairs
Your terrace can look like a modern coffee bar. Add two modern chairs, one simple wooden coffee table, take care of the wooden floor of tiles. Pay attention to every detail and make this place to be your favourite one! And of course, call your friends to enjoy in the weekend time together!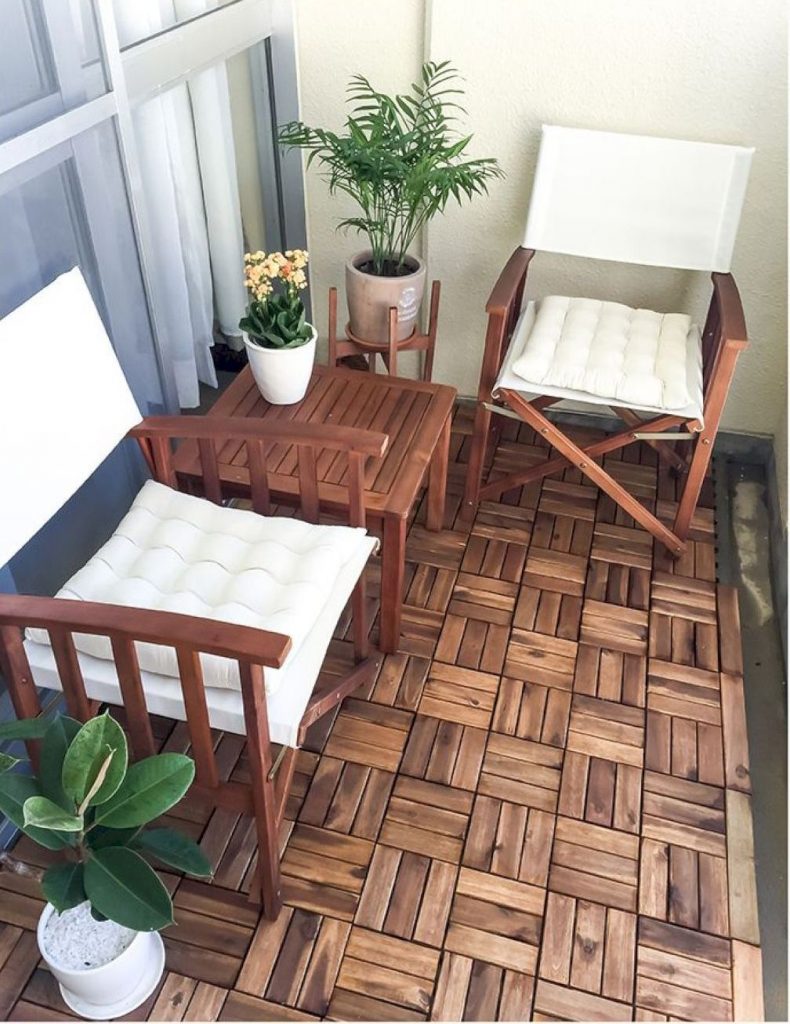 Photo via www.insidedecor.net
Balcony bedroom
It doesn't mean that if you have a small terrace you can't sleep there. On contrary, make this place your outdoor bedroom and sleep there during the hot summer nights. Complete the decor with lantern and candles and create a romantic look. I adore this idea that gives you another room attached to your small apartment!
Small and simple balcony decoration idea
If you live alone in the small apartment and you have a small terrace, don't think too much about the design but choose something simple. All you need there is a wooden floor, some kind of flower pots and one chair that will afford you relax after work!
Balcony carpet with a combination of sofa
Wooden tiles are cool but if you can't afford it, or you want to add furniture that will be combined with the floor, this is the idea you need. In this photo, you can see a lovely sofa with a combination of the carpet. Having a place like this gives you relaxation!