Transparent Glass Floor for Modern Houses
It's super to have a house with extra ordinary design, with something unique inside that differs the house from the other houses. You can have a unique piece of furniture, unique door, but also you can have a unique floor that is away different from the standard floor. This post is about adding transparent glass floor in modern homes and the photos below are BREATHTAKING. Don't miss to see it and to share it with friends!
Modern transparent flooring for the living room area
Choose the best flooring for your living room, for example choose transparent floor. Be in touch with contemporary architecture and enjoy in modern home each day. Take a look in this photo which is the first of this post but hereinafter you can also see other photos.
Breathtaking glass floor in luxury house
To have a glass floor at home will make you the happiest person in the world. there is just one negative side and that is that no skirts are allowed in here. 🙂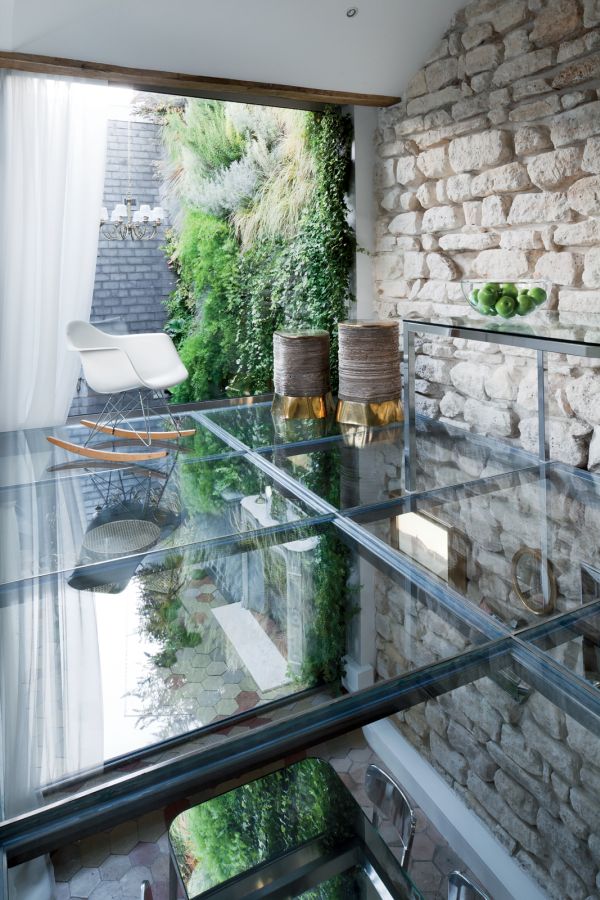 Seeing the glass door from other perspective
The positive side is that you can walk in a style, you can see who is walking on the second floor. With a glass floor like this your house will have another perspective.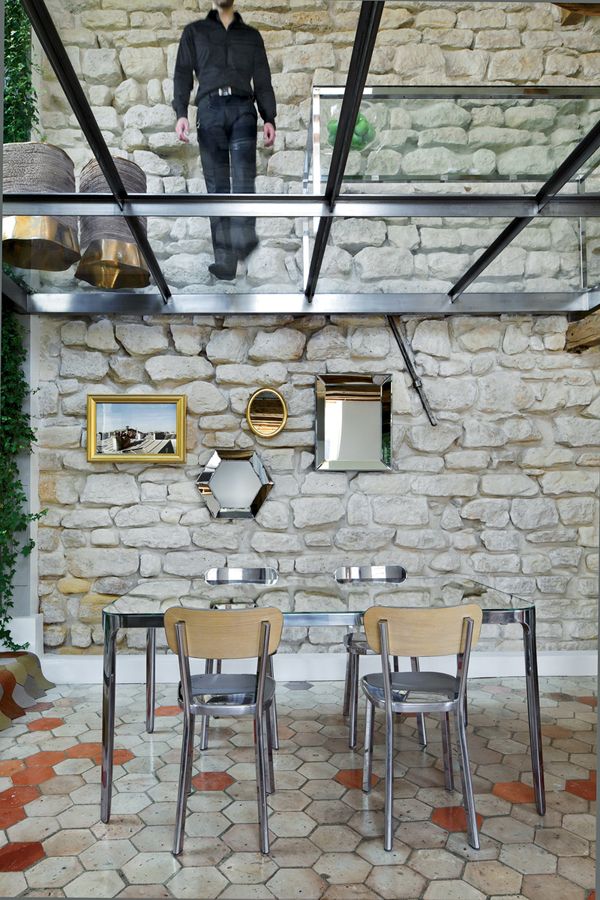 Water under the glass floor in the living room
One cool idea is to have water under the glass floor of the living room which will make your room looking fantastic. Would you like to live in a modern house with fantastic floor? My answer is yes, why not?
Transparent wine cellar glass floor
Take a look down and see amazing floor which is transparent. Imagine how great it would be to walk on a floor like this and to enjoy in the modern home decor.
Entrance hall transparent floor which looks so great
If you want to keep the privacy for yourself, you can use this type of floor only for the entryway and to still keep the modern house look. Scroll down and check this photo which is so inspiring and an example of modern home decor.
Glass flooring in the bathroom is also a good idea
How great idea to create different bathroom with modern floor. what do you think, will you choose this flooring for your bath or any other room of your house? Don't be shame and tell your comment below this post.
ntrance hall glass flooring idea
Here, for the end of this post you can see other idea for the entrance hall. Take a look in amazing design for modern home and copy it. This is the design of your dreams, check it out!
For the end of this post, I just want to thank you for everything, for the minutes spent on our website and for your attention! If you still have free time, please also check our last post about decorative wood sliced wall art for modern homes and inspire yourself.