Decorative Wood Sliced Wall Art
This post today is about decorative wood sliced wall art ideas that are great motivation for you and your creative friends. If you are a creative person and you have free time including the weekend, you can make this art for your house walls by yourself.
How to choose the suitable wall for adding the wooden slices?
Well, any wall of any room from your house can be filled with wood slices. You can choose the bedroom wall behind the bed, you can choose the entrance hall wall or the living room wall. It all depends on your home design and your choice, so choose the best.
Wood sliced wall art for the bedroom
In the first photo of this post we will show you creative wall art made of wood slices. Take a look and make the right choice if you really want to have a bedroom wall that have the same design.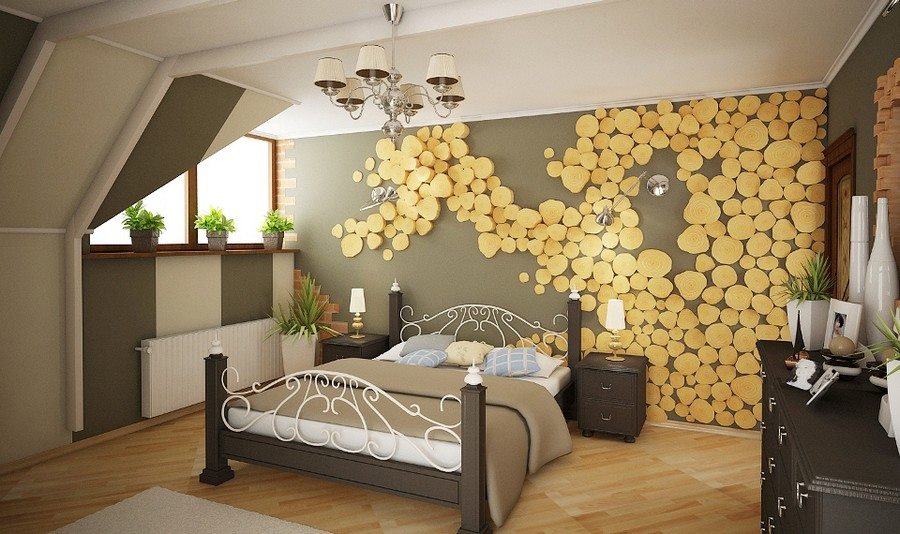 Wooden slices wall art for living room
The living room deserves the most of our attention and this is the design we need to check it out and to use it for our home. Our living room can look exactly like this if we just have wooden slices like this and to add it on the wall.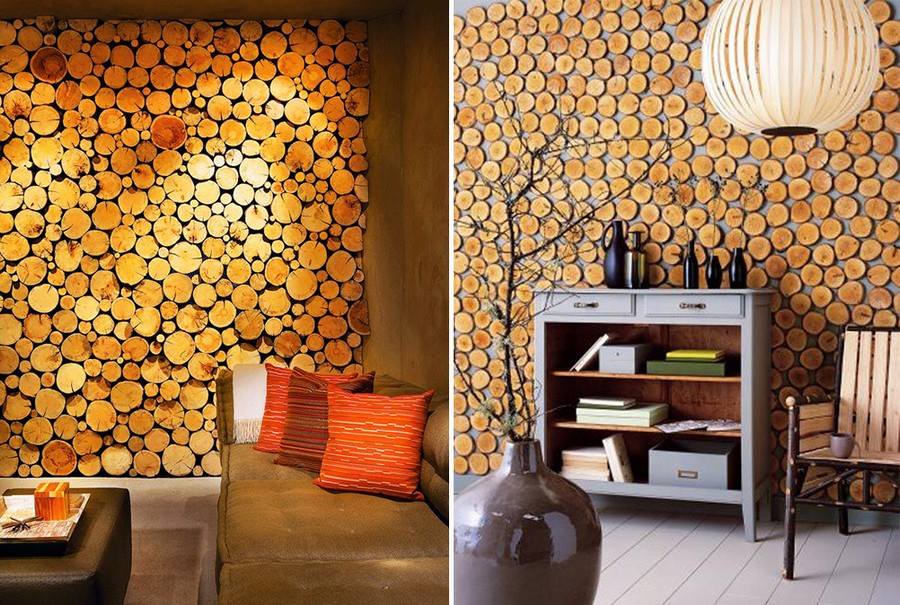 Beautify the entrance hall with wooden sliced wall
Wish welcome to the guests who are coming to visit you with modern wall art like this in the photo. Give new life to the old wooden slices with little time, patience and creative idea.
Painted firewood slices for house walls
By suing paint and brush and wood slices you can transform the wood slices into lovely decorative elements. Where to add it? Choose the best wall of your house place and hang it.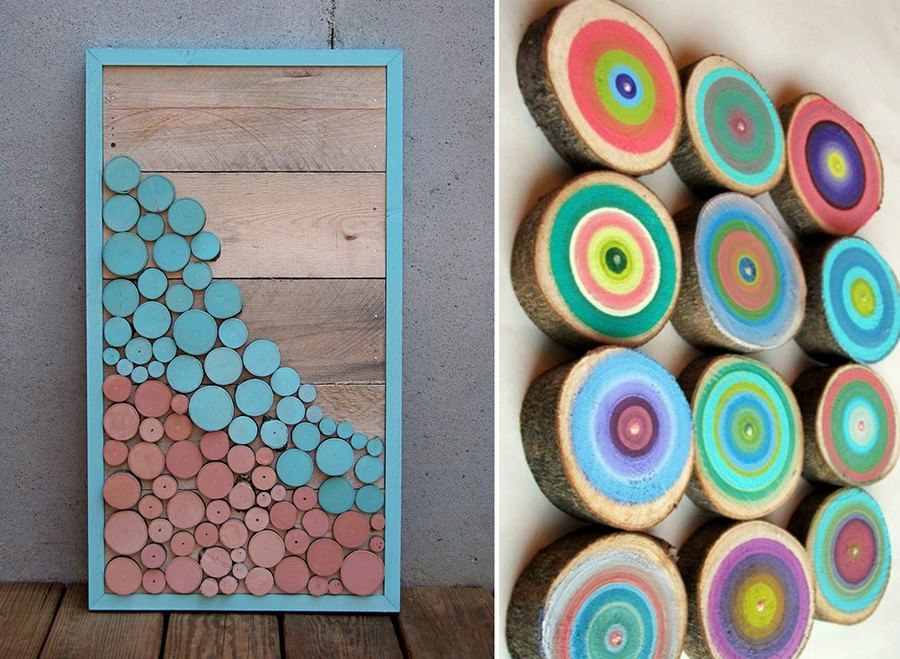 Painted wood sliced wall art
Any wall will look wonderful with a design like this. Painted wood slices will give you one vibrant room with positive atmosphere.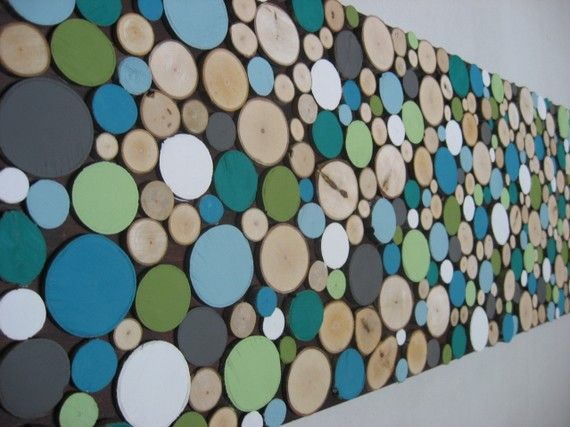 Create a gallery wall by using wooden frames and wood slices
If you are of those people who don't want to add photos in their houses this is the idea that you need to check it out. you can add wooden frames with wood sliced in the photo and to admire the decor each day.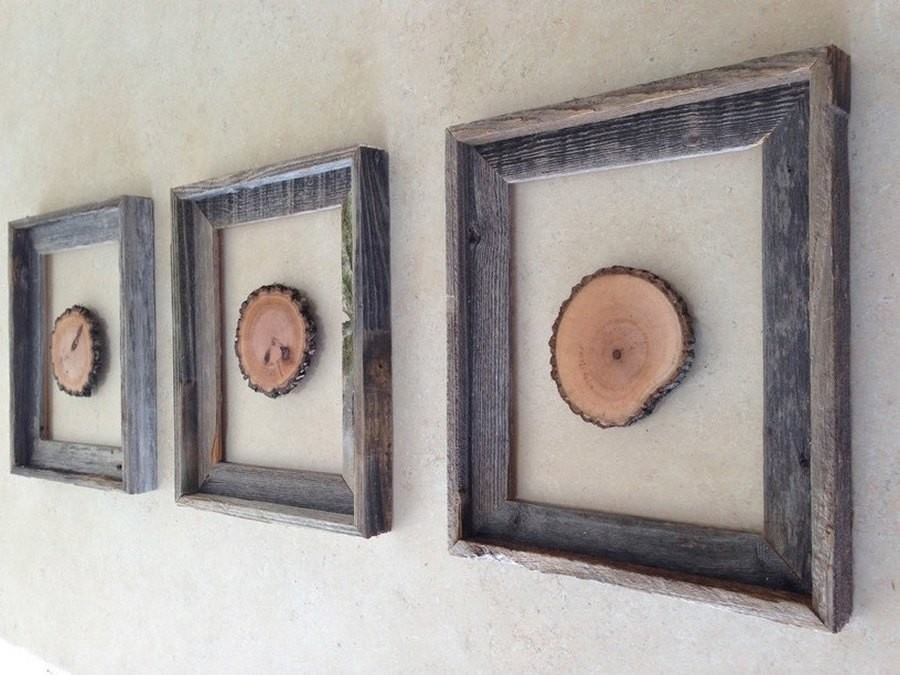 Make a circle of wood slices
Beautify the house walls with circles made of wooden slices like this in the photo. Perfect idea for perfect people, people who enjoy in making crafts that will beautify their home place.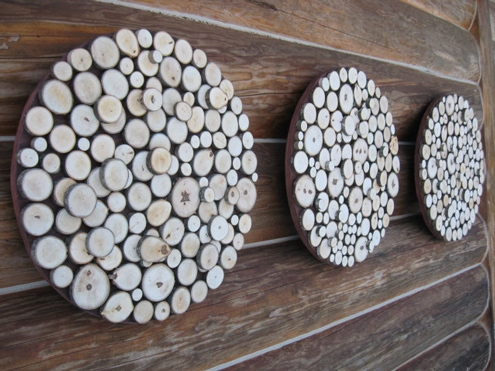 Tiny wood sliced for large house walls decoration
Tiny wood slices can also give you a spectacular wall design look like this in the photo. What do you think, will you have enough time and patience for making a craft like this at home?
For the end of this post I invite you to see our bedroom cabinets which are so inspiring. Thank you!