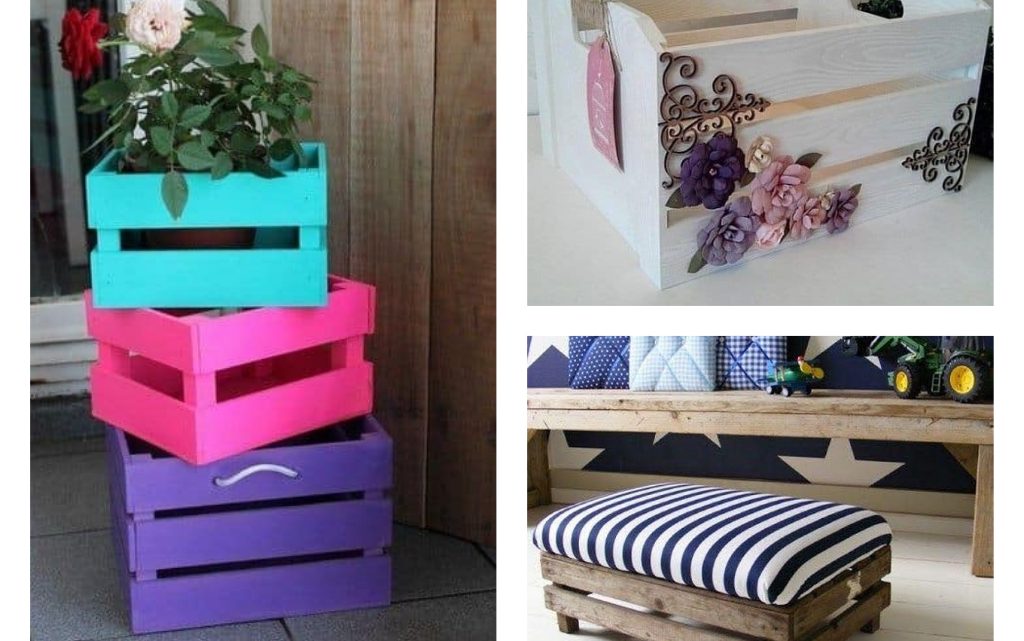 The best Ideas on Fruit Box Reuses
Good morning friends. do you know those wooden boxes that gave you in the store when you bought fruits? Yes, that box, don't throw it away! Well, you can do millions of things with it and reuse it! Stay with us for a while and check the best ideas of fruit box reuses and find some idea for your home!
Follow the link to read about seriously cool tin can reuses ideas!
Fruit box reuses as flower pots
The first idea id about to reuse the boxes to add here your flower pots and give perfect home to your flowers. You can paint the boxes in any possible color you wish and enjoy in the best diy crafts.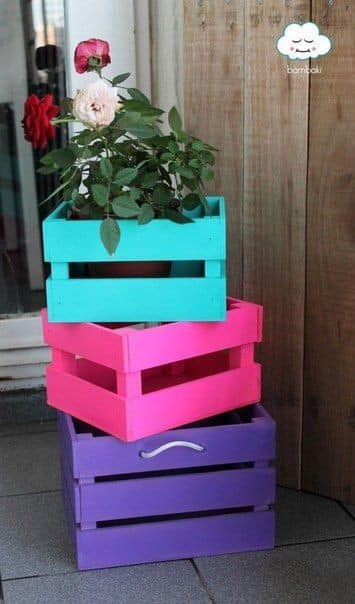 Make the best fruit box reuses and storage
The next idea is about how to make perfect box storage and here to add everything you need and use every day. I love the idea and the design you can make it by yourself.
Make some shelves for your kitchen place
In the third idea we can see how to make kitchen shelves with the same material – wooden fruit boxes. Have a look in the idea now and inspire yourself for a while.
Use the wooden fruit boxes as toys storage
The next idea is great for parents with small children. The perfect way to hold here all toys your child has it. You can save space and have a lovely project at home. See the idea now.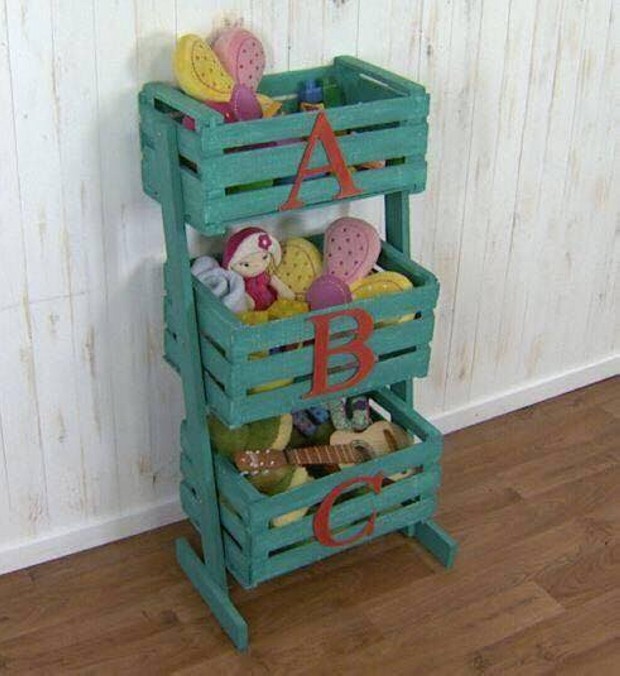 Make a fun chair
The last idea is again for kids and it's also the last from our post now. It's just needed a wooden box of fruits and a pillow. See the idea now that follows.
Thanks a lot for your time and keep following our page in the future to check other ideas on this topic. Have a nice end of the week and the start of the day!