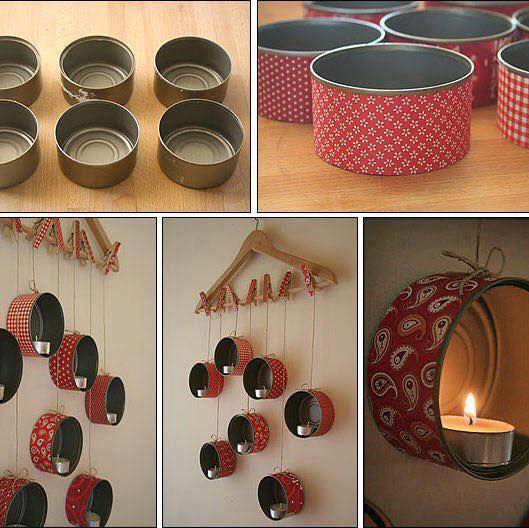 Seriously Cool Tin Can Reuses
When you are born with a creative soul, you can's sit in one place and doing NOTHING, you always search to do SOMETHING interesting. This is why you should be our follower and check regularly our page that offers the best DIY ideas. Today we are here with something new and different from our last post that was about The facts of the subconscious mind. This one, it's about seriously cool can reuses ideas and maybe you have some time to check it now!
Make candle holders for house walls
The very first idea is about how to make perfect wall shelves and how here to hang your candle. You just have to be creative and paint the cans in red color and see the result in this photo collage now.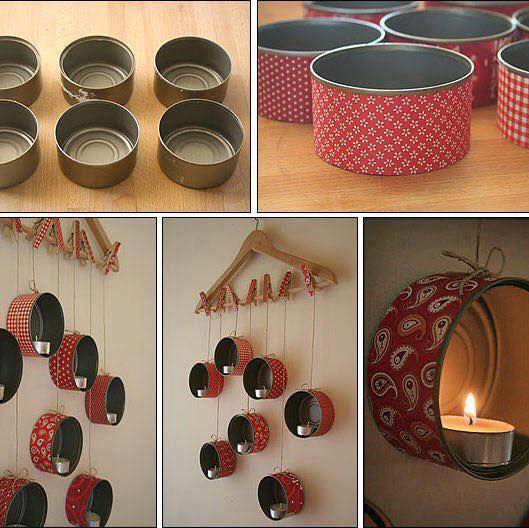 Make hanging decor and reuse cans
You can all do this and do it in an easy way. It's interesting, won't take you too much time, and will beautify your yard place. It can be used as a birding scarer for the grapes.
Can reuses- make flower pots
Take the cans, clean it, apply newspaper on it and add ground in the inside. Now, plant here your flower pots and enjoy in the best homemade flower pots. See the idea now that is idea number 3 from our post today.
Home project – make a brush holder with can reuses
Every girl need additional shelves to add make up brush here. Now, you have the idea of making this at home and just be reusing cans. I really love this idea, check the photo now.
Can floor lamps
Bring the light indoors and outdoors with these cans and candles combination. Find some motivation in the next photo.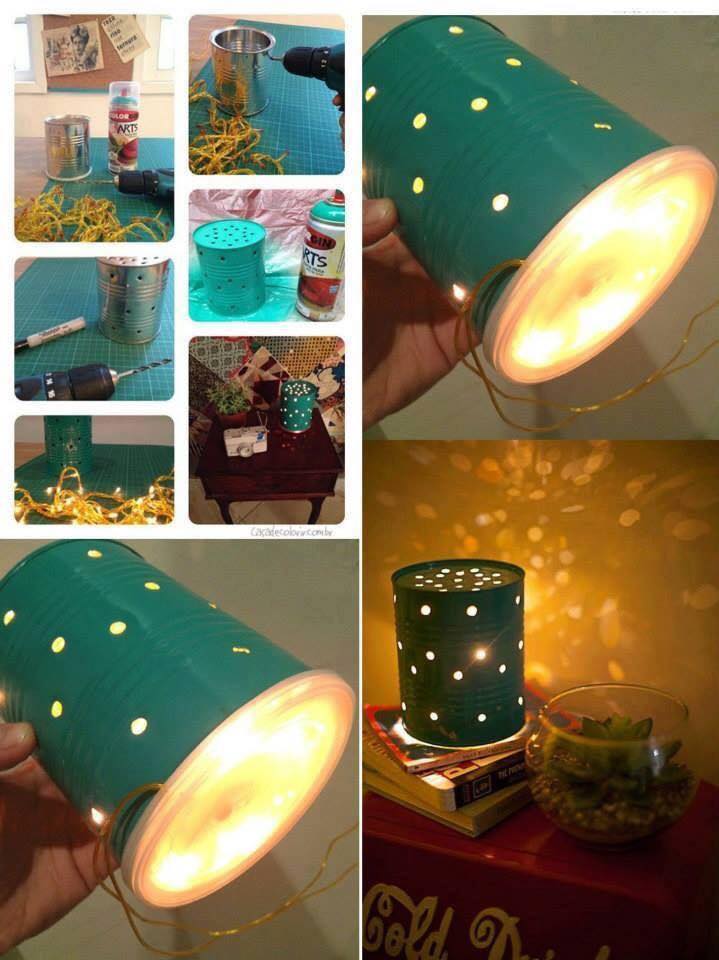 We won't keep your time anymore and here we will put a comma to this post. I hope that you will make some of these at home!