Take a Glimpse in Stunning Wooden Decks
Good morning friends. Welcome to our post today about stunning wooden decks, post where you can see very nice ideas. Why I named stunning? Because the really is! Wood helps you to create a modern style outdoors, also to have clean space. The best thing for parents is that you can sit here with friends and watching your children that are playing in their yard place, or swimming in the yard pool. See the wooden decks in the following!
Also, check about this POLYSTYRENE AND CEMENT fountain done with effort and a lot of time. You can surely make it if you have enough time and PATIENCE.
Stunning wooden decks
This is absolutely beautiful deck. We can see two seating areas, flower pots, outdoor kitchen and nice wooden floor. Here, you can cook and eat with the whole family during the holidays.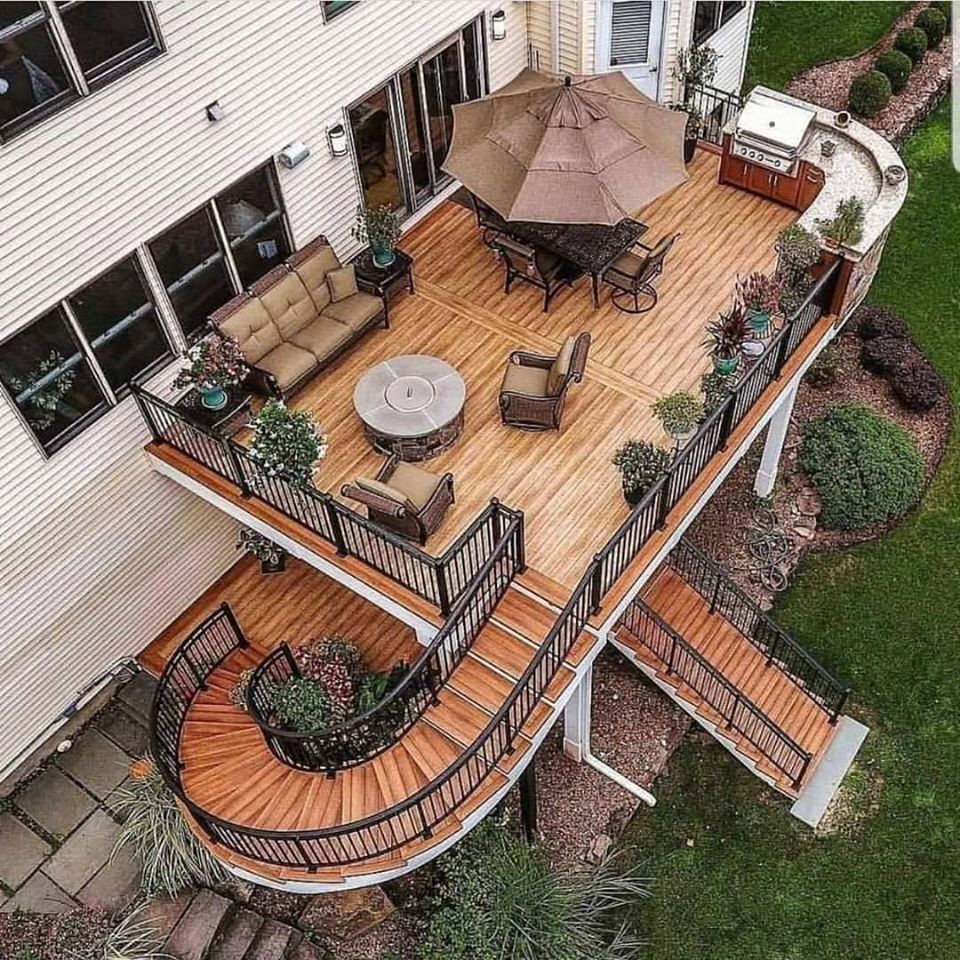 Simple wooden deck with built in benches
Save on space and add built-in deck benches. Add a few pillows here and spend your time while sitting, drinking coffee and enjoying in a lifetime! See the third idea in the post now.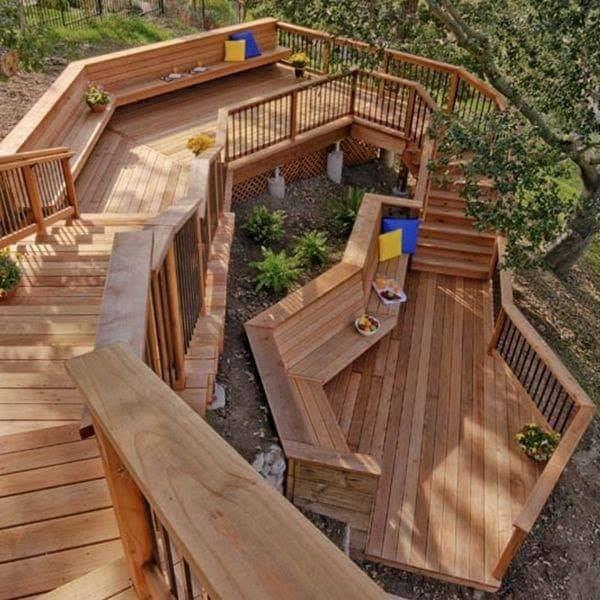 Beautiful deck with terrace
With deck like this and terrace with seating area, you wont have a need to go our anymore! You can simply go out here with delicious dinner, music and favorite people you live with. Spend some time to see the deck now.
Wooden decks in your second floor – attic terrace
Look at this stunning idea! When you have no space in the yard to create a deck there, you can use the attic terrace. Maybe the space is small but is quite enough to sit here and enjoy in your coffee time!
I won't keep your time anymore but I will WISH you having a nice start of the day and think about some of these decks to be part of your outdoor place!