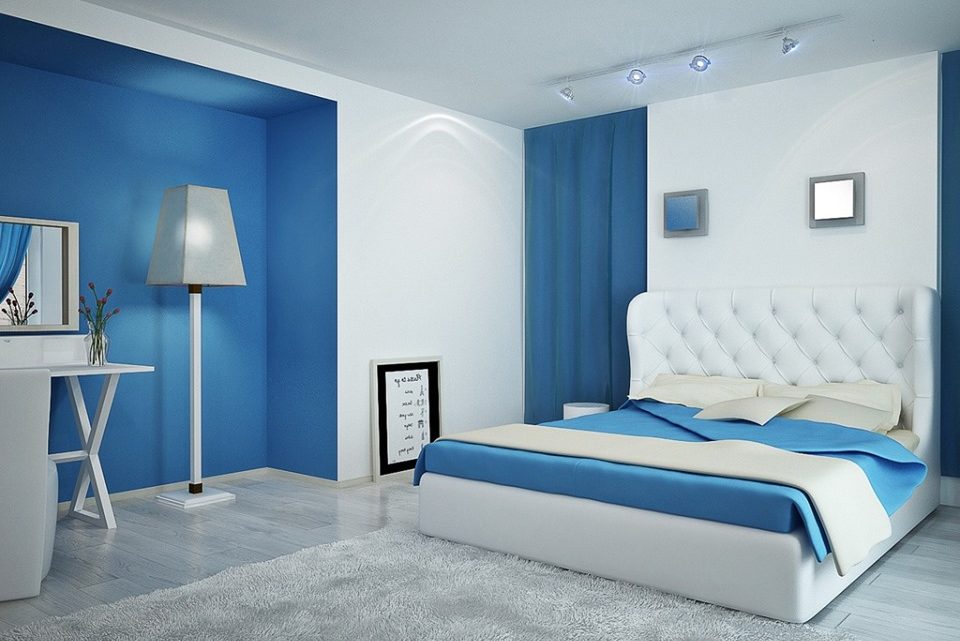 Stunning Bedrooms to Make You Think About it
The room where we spend all night should have a nice design, something trendy and also relaxing. If you spend your five minutes with use you will have the chance to see stunning bedrooms to make you think about it!
Our bedroom needs a modern and relaxing bed, modern carpet, the wardrobe should be large to have a place for all the clothes we have here. Also, not just the storage is important but we need to think about the design and to choose modern design. Modern floor lamp, nightstand table is also essential decorative elements that we all need it in this room.
Blue and white stunning bedroom design for the home place
The combination of white and blue are a great choice for wardrobe, walls, bed, lights look so great. All these combinations you have the chance to see in the next photo where dreams come true. Take a look in the first photo of this post that will give you some inspiration in this post.
Built in wall niches and lights in bedrooms
In the second idea, you can see wall niches with lights where you can organize all the stuff you have here for the organization. Pay attention also to the bricks walls and hidden lights which makes the room having one unique design and style. Goodnight dear friends!!!
The modern bedroom and built-in wall wardrobe design
In the third idea, you can see a wardrobe built-in wall where you can arrange all the clothes you have here. Also, the bed plays an improtant role in this room, so don't forget to pay attention to it.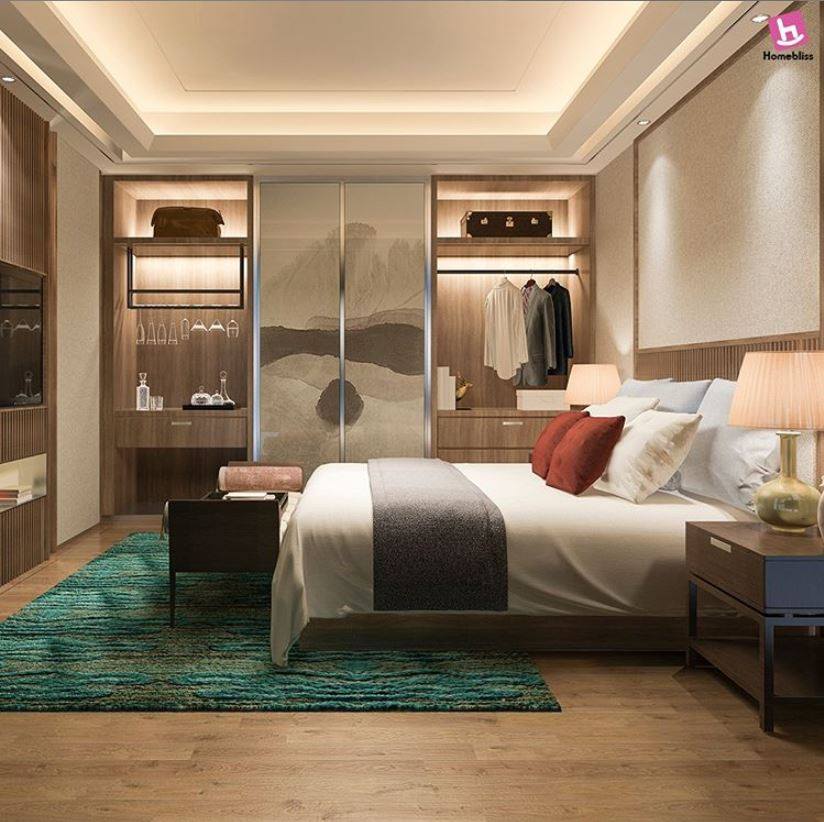 Stunning wall paneling, yellow accent, and modern lighting chandelier
In the next photo, we can see a nice combination of wood paneling for the wall, yellow accent and chandelier balls which makes the room good looking.
What can you do when the decor is finished, well you can add some book next to the bed to read before sleeping, you can prepare coffee or milk before sleeping and ADORE THIS ROOM! tHIS IS THE LAST PHOTO FROM THIS POST SO I REALLY HOPE THAT YOU FOUND SOME IDEA FOR YOUR HOME PLACE~
Also follow this link that will take you to our last post that was about how to fix the snaps on the tights you have at home, or in some bad days when this happens to you. Thanks for your attention and keep following us in the near future to see other ideas for home place!!!