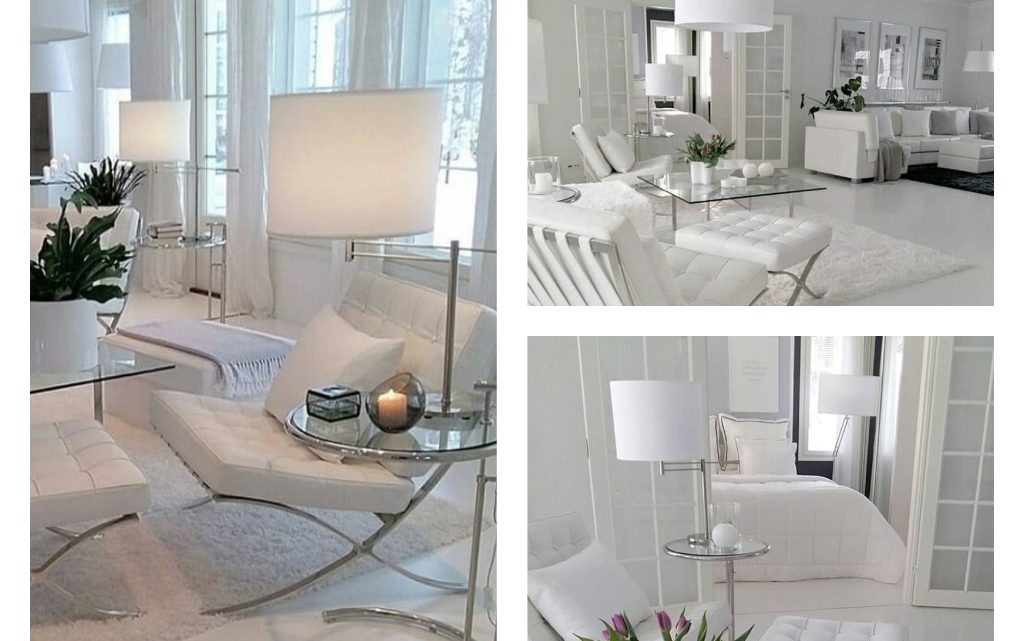 Sensational White Home Design
White colors are a type of color that reminds to pure things, sensational style and decor that every person wishes to have at home. Our topic says a lot of things and if you are interested in this, please stay with us to the end and see sensational white home design.
In short, you will see white living room design with nice white decorative elements, you will also see white bedroom, white kitchen decor. Feel free to cpy the style for your home place but also to tell your friends for this amazing decoration with sensational accent.
Beautiful white living room
We will start this post in aspect from the living room. This room looks great when is chosen the white color here. White means clean decor, pure style and we all just need to clean the house every day to keep the design looking so good. Take a look in the design now and find an idea about copy the white color in your own home.
Choose white for the living room area and enjoy in style
As we can see in the photo now which is the second from this post, there is everything in white. White chair, white sofa, white carpet, white floor lamp and all the rest in white. I really love the idea of having such an amazing home decor.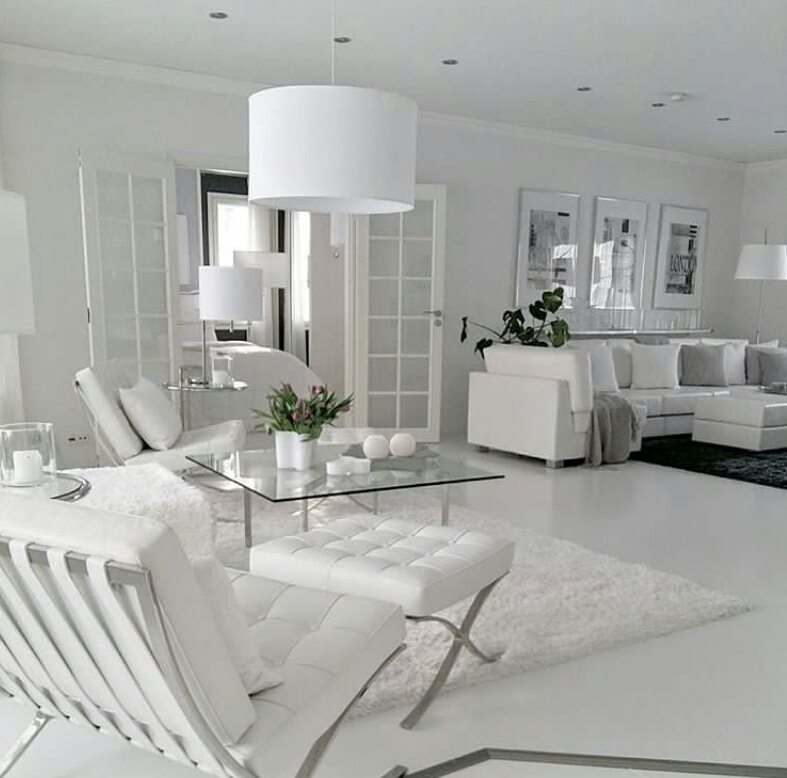 Let's have a short look in the bedroom too
As we can see in the third photo from this post, there is a good look to the bedroom which is also in white color. Our home can be all in white and we can be happy with having the best pure design at a home. I invite you to see the third idea from this post and to find some idea for decorating your home place.
Let's have a look in the white colored kitchen decor and enjoy in decor
We can also keep the white color in the kitchen place and to cook with style. I don't mean that white color can't be used in each room from the house but can be surely used. Use it for the kitchen place, use it for the entrance hall and of course like we previously said, feel free to use it for the bedroom and living room. With this photo and design, we will finish this post today and I really hope that you enjoyed a lot!!!
Also, I invite you to see our last post about how to create vertical garden at home and to love the decor, to save space, to reuse the old mason jars and glass bottles…Thank you so much for your attention and I invite you to keep following our page in the future and tell your friends about it!!!