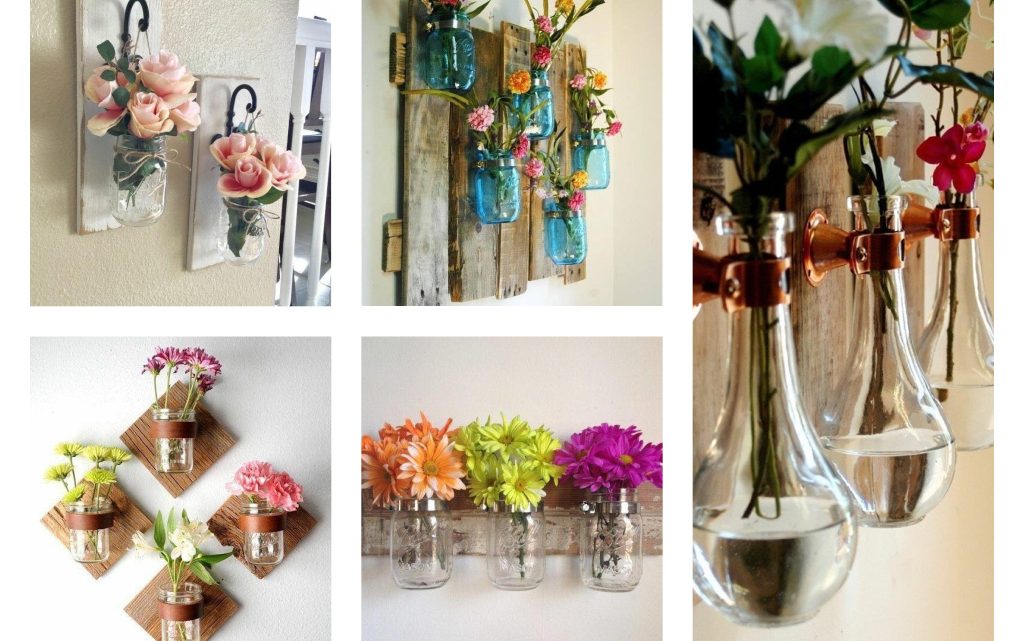 Some Nice Ideas About Vertical Garden
To save space at home, we can be smart and to add a vertical garden on the wall. Every wall is suitable for adding flower pots that are hanging and here you can plant every type of flower you have. In the following, you will see how to create this type of garden by reusing the old mason jars, the old glass bottles and how to use the wooden wall shelves to achieve the goals.
Have a nice time with us and of course draw inspiration from the photos we have to show you!
Hanging flower pots and nice vertical garden
Saving space in the entryway is important and you can save the space with the help of this idea. One smart idea is to add a wooden shelf on the wall and to grow here all the small green plants and flowers you have at home. Take a look at the very first idea from this post.
Add different flower pots on the retaining wall at home
With white small flower pots, you can plant any type of flowers at home and have the best garden. Pot by pot, you will create an alluring design in the home. I invite you to see the second idea from this post.
Hanging mason jars with flowers in it
Be smart and forever solve the problem with the storage. Use this idea for home place and create a nice hanging garden with the best flowers in it. Spend some time to see the third idea from this post.
Hanging mason jars with the best flower in it
You can make reuse to the old wooden pallets, to hang it on any house wall and to add here the mason jars that you have at home. Make reuse of two things to get amazing decor at home.
Hanging wooden shelves = place for your flowers
Feel free to use the hanging shelf for adding the flower here. Your floor will be clean and you will still have a nice garden at home. But this time, the garden will be in a vertical row.
Hanging bottles are perfect choice for having nice vertical garden
To have flowers on the wall doesn't mean that you must have flower pots but also you can have bottles where you will plant the flowers. I invite you to see this idea and to decide if really your homes need this or not and sorry to tell you that this is the last idea from the post.
Also, read about easy gravel paths and stepping stones for the floor in an outdoor place and read about some amazing ideas that you can apply in an outdoor place. Thanks so much for your attention and I hope that you will have nice rest of the day!!!