Outdoor Christmas Decoration to Try This Year
Bring the magic in an indoor and outdoor place with the HELP of our amazing ideas! We have to show you cute outdoor Christmas decoration tips and hope you can afford to have it in your own outdoor place!!!!
Still, have free time? Also, check about the best Christmas decorations ideas for the year that comes 2020.
Reuse the wooden sled to make Christmas decor
Beautify the yard place and make nice decor with reusing the sled that you don't use it anymore!!! This is the first idea of our outdoor Christmas decorations, so have a look at it!
A cute snowman, an outdoor Chritsmas decoration tips for you
Make happy your children with a cute snowman that is also lighting and placed in the front yard! This will be enough to wish welcome to all guests who are coming into your house!!!
Add two reindeers with lights in the front part of the yard
What we can see in the second photo are two reindeers that also are lighting. These cute animals are great elements that represent the Christmas period, the coming of Canta Clause and it's great to have it at the yard.
Outdoor Christmas decoration with large flower pots
Don't forget about the flower pots and the Christmas tree placed in an outdoor place. I don't say that you should forget about the outdoor place but you should definitely pay attention to the front part of the yard place.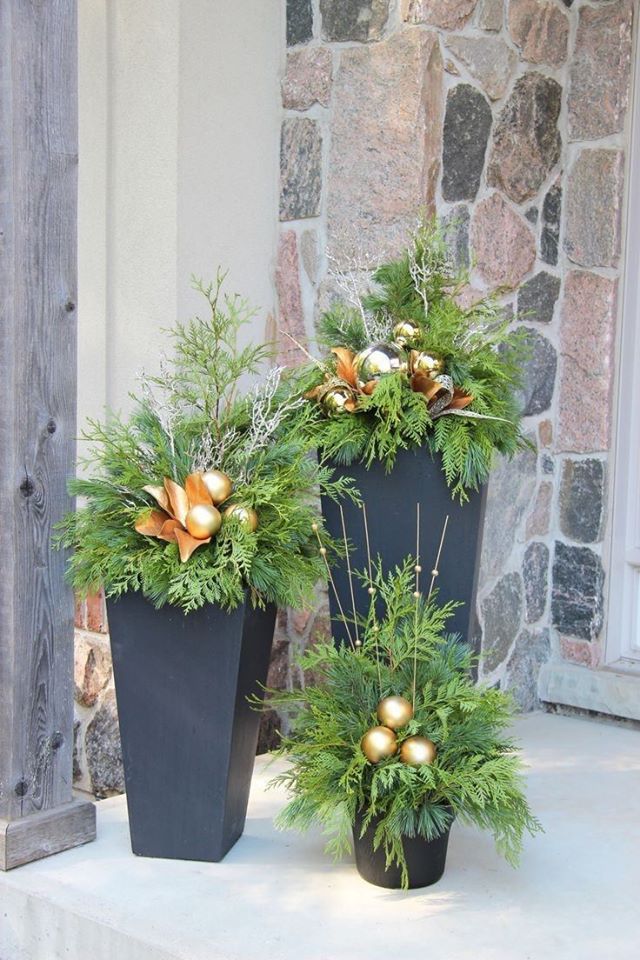 Reuse the wooden pallets and other stuff you have in the yard to make the best outdoor decoration
With this project, you won't just clean the yard place but you will create a corner great for decorations. Pay attention in this photo to see the details and learn how to make the same in your own yard. Share with friends with these ideas.
Combine the lights with tree branches and plants in your small flower pot
The best combination for the best decor made in ou yard place! this is cool and fun craft!!!
Fill the card that you don't need, with Christmas decorative elements
This is my favorite part of the post and I will surely learn how to make this in my own yard. What about you, tell us in a comment or show us with photo you crafts!!! Will you do that for us?
Thank you so much that you stayed our favorite reader and you found some idea for your yard place. Keep following us for more ideas like these!!!!