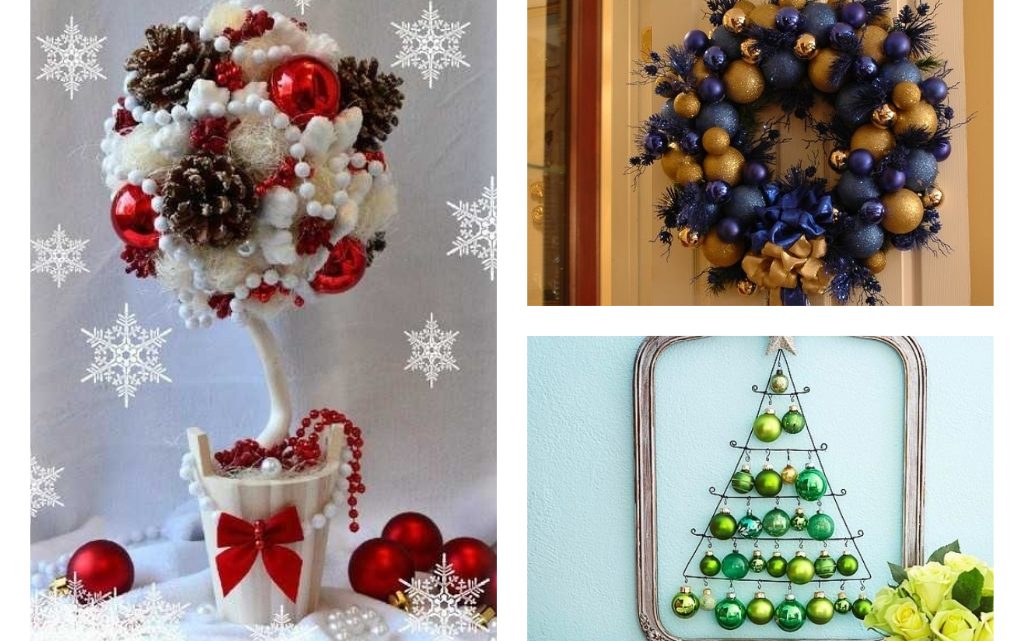 Christmas Decor for the New 2020
Creative people, stay with us in this post if you want to find Christmas decor ideas for the new year that will come so soon, the year 2020. Let's prepare our home for new decor, new elements, new START, a new beginning, new hope and NEW IDEAS like in the following.
Read about Alaska and the country which is so cold but gives moeny for people living there and helps in economy.
Make cute red and white snowflakes and small decorative element to beautify the home
Christmas decor – decorate your door with lamps in gold and red color
The very first thing we should decorate at home is the door in the home. We can add here decorations, lamps in gold and red and others, to give accent to the period that comes. the most wonderful period of the year.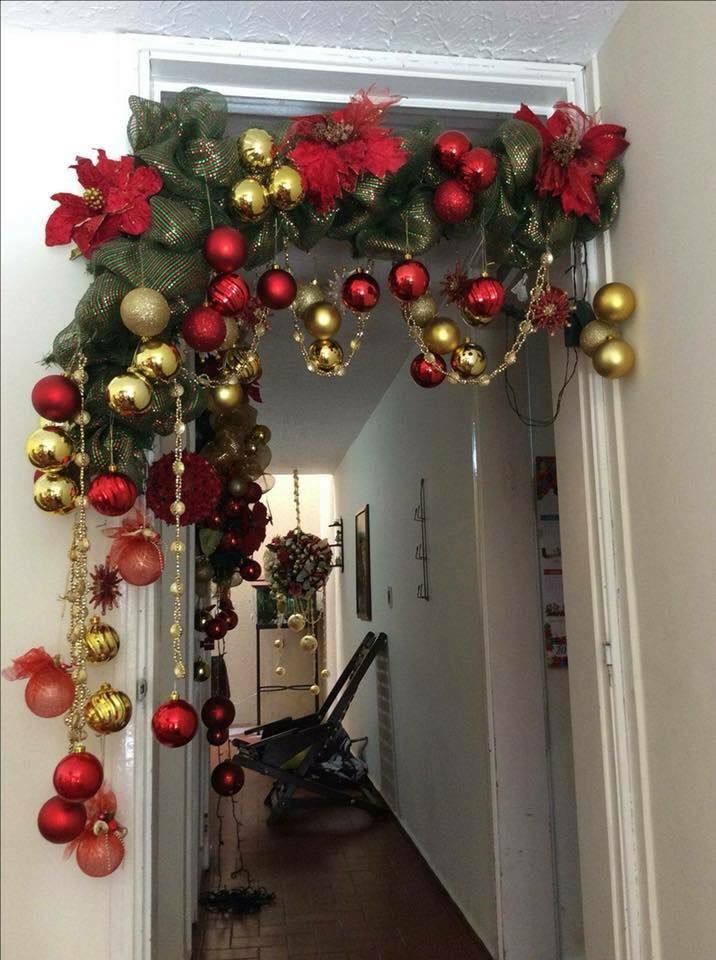 Make a cute and small Christmas tree in an easy way
For making this craft, you will need flower pot, hay, lamps in pink colors and you will make the best tabletop decor and decorate the home. More details find in the photo now and check the video after photo.
If you have still something unclear, please check this video tutorial that we found only for you.
Amazing lamps wreath, made by dark blue and gold colors
We can make so amazing wreath for our door and be satisfied with the design. We can be creative people!!! For more details and inspiration, check the following photo and find an idea for your own door.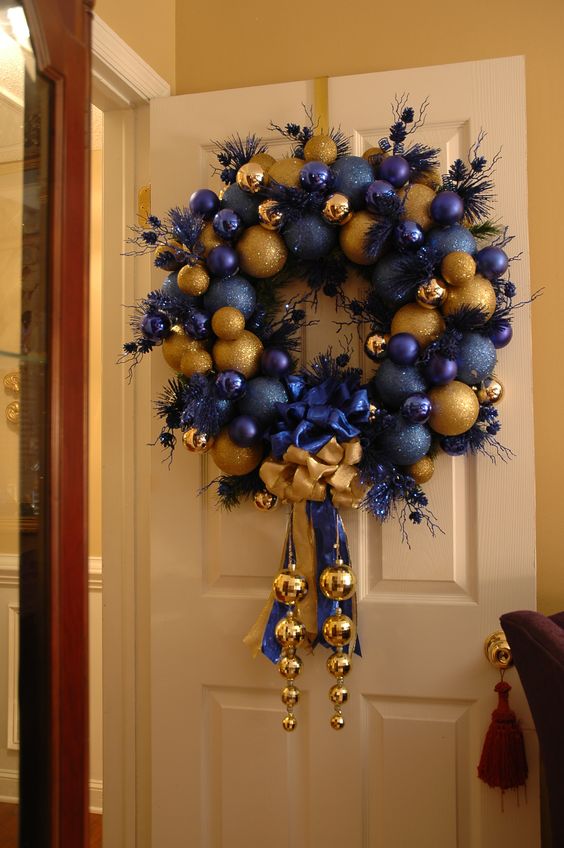 Make green Christmas tree and add it on the wall in kitchen place
This is a great idea if you have small kids at home, Green lamps are a great element that you can place it on the wall at home. Your home deserves this and your kitchen wall will have the best design in the home.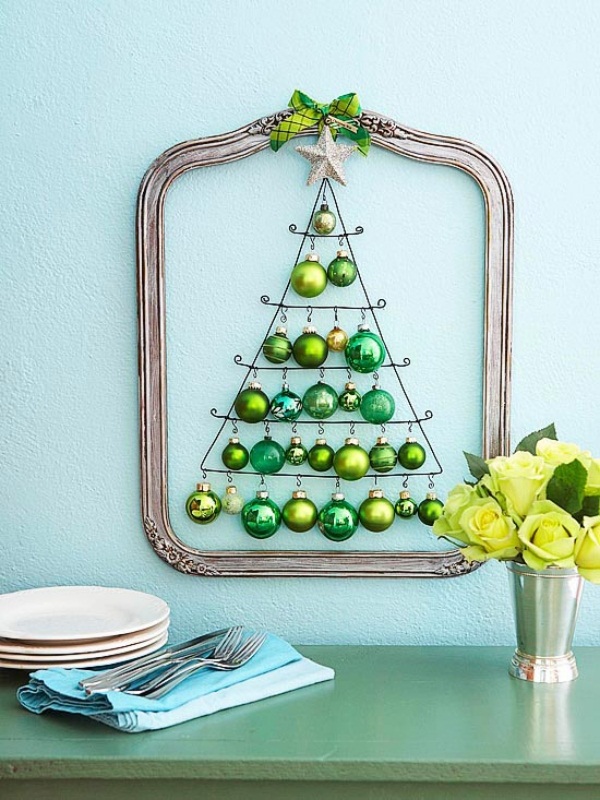 Don't forget about the decor in the indoor stairs
In the last photo, you will see which design to choose for the indoor stairs. here the idea is simple, just hang the lamps in a color that you wish to, and admire the decoration. This is the last idea of our top Christmas decor ideas, I hope you enjoyed it.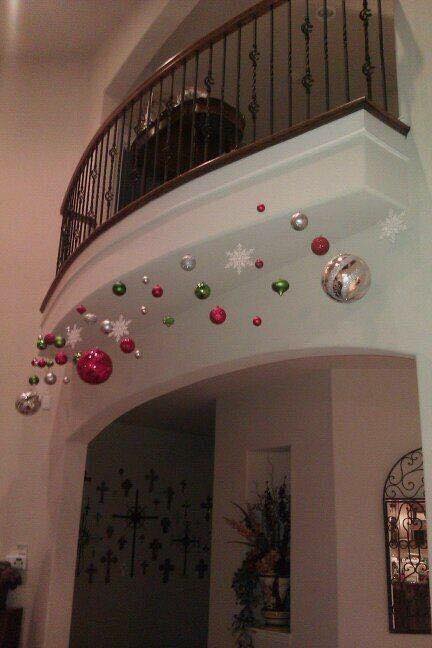 I can't wish you Merry Christmas because is still far away from us but I can only wish you have a nice rest of the day and to thank you for your attention!