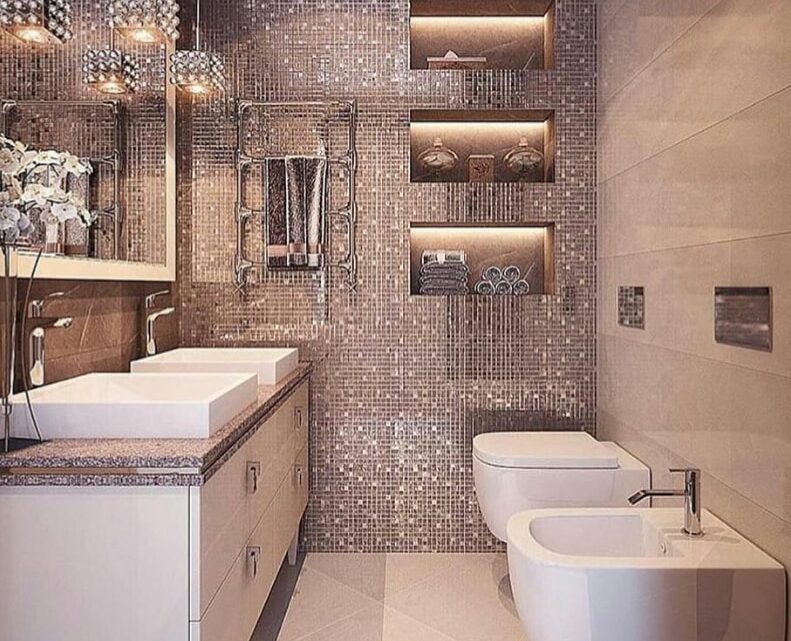 Nice Bathroom Wallpapers for Modern Bath Walls
Hello friends, it's bathroom decor time and hope you will spend it with us your free minutes! Ideas about the bathroom wallpapers are great because it helps to create one modern look in the bath and all this won't cost you a lot. Why choosing this? This is great because you can have different wall each month and changing the wallpaper in an easy way. Spend some time in the following to see the ideas we decided to share with you and help you with the bath decor.
Also, read about how to make the small room looking large, the last post shared on our page recently. But first, check the photos below!
Modern bathroom wallpapers and wall niches – great combinations
Having nice wallpaper in the bath is great but when you also add built-in wall niches as shelving and combine LED lightings here, you know that you've created in a modern bath. All these combinations you can see in the very first photo from this post, so take a look in it.
Choose the best wallpaper and apply to bath wall
In the second photo, we can see nice wallpaper that can look like we have tiles on the bath walls. In this way, it will be very interesting to have cheap bath decoration and loving the same. spend a few minutes of your free time to take a look in the photo now and find an idea for your home place.
Giving golden accents to the bathroom place with this wallpaper
In the third photo, we can see an amazing wallpaper in the bath place. With this idea, we can learn how to add golden accent in this room and loving the same decor. Please check this photo and share with friends who need idea for their own bath walls.
Choose and apply the best wallpaper in the bathroom place
In the last photo we can see one great wallpaper where is also a combination of hidden lights. With a design like this, we can enjoy in modern place. I hope you liked all these ideas because this is the last photo of the post. Thanks for your time and hope you have a plan in your mind for your own bathroom walls.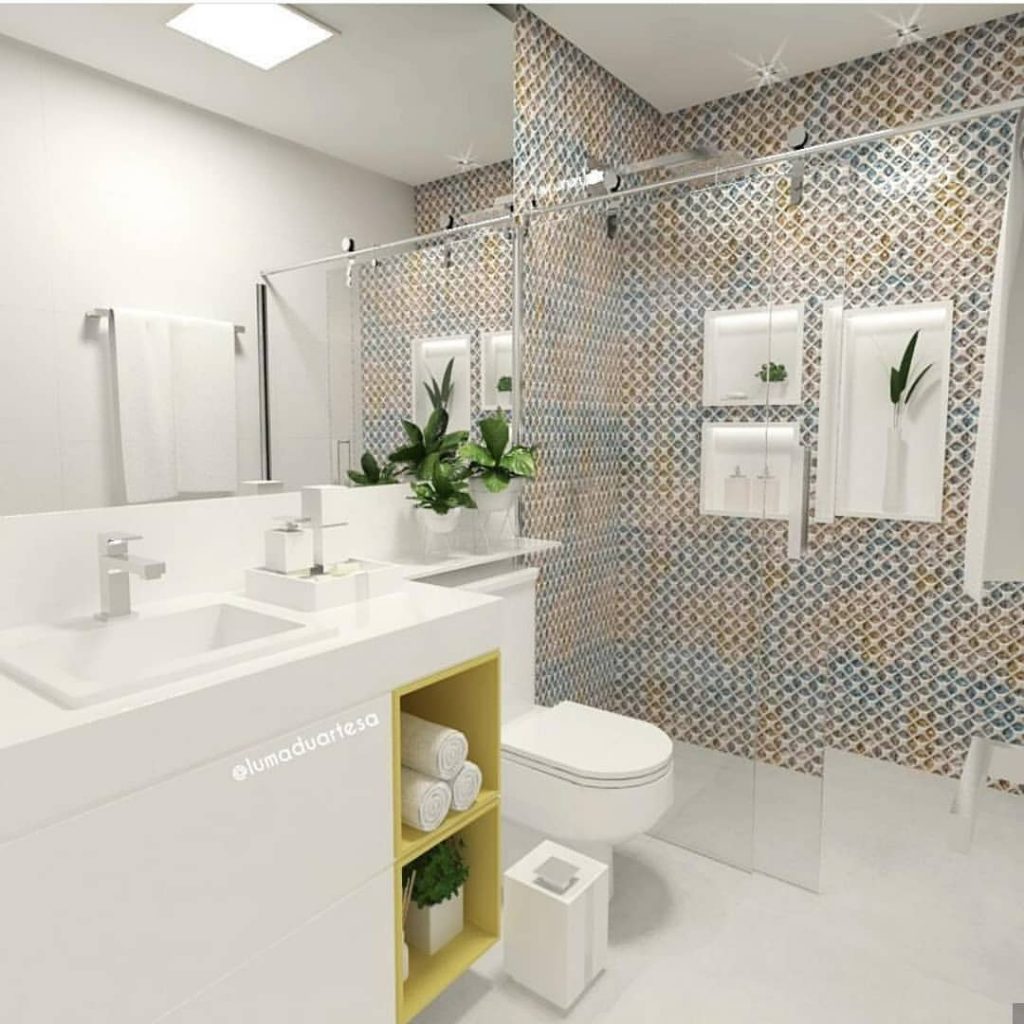 If you found a useful idea for your own bathroom, glAd for this and if you share these ideas with friends, we will be proud of you! Keep following us and thanks so much for your precious time shared on our page!