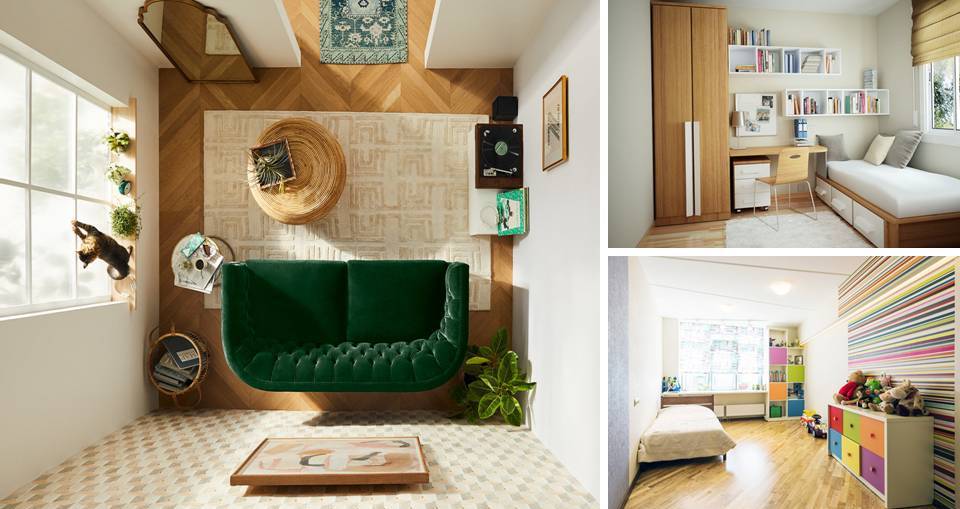 Some Tricks of Making the Small Room Looking Big
There are tips that can help us if our apartment is small and we have never enough place for anything here. This is why we have to be smart and decide smartly where to add the sofa, where to add the table and other shelving units. We have to find someplace for the table and chairs here and making the place good for looking and nice for staying there. Ideas like this we will see here in after and we will show you how to make the small room looking big.
Leave the floor visible and choose small furniture size
If you have some free time we will be proud to show you some tips about floorprrof that can help you in saving space at home.
Let's start with the first photo now. Choose the right place for the sofa in green color, save someplace for the coffee table and choose it small in size. Choose a small carpet for the floor and with this, your small room will look big.
About the second photo from this collage, you can see wall shelving and small cabinet for your clothes. If your room is small you will better choose a small wardrobe and saving space in this way.
In the third photo from the collage, we can see how we can add wall shelving on the wall and with this to save on space at home. How great it would be to find some idea like this that will give us enough space in the home place. So take a look in the photo now and see the ideas that I was talking about.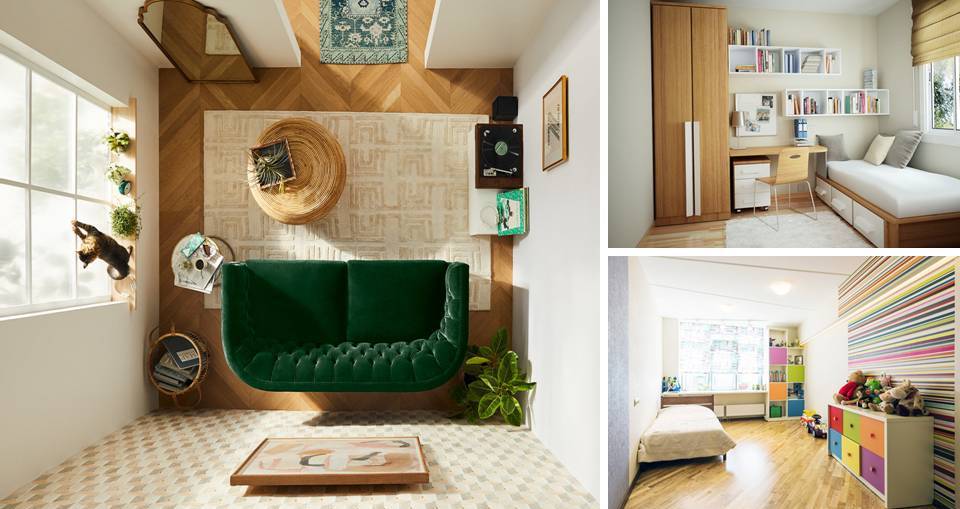 Hang your TV on the wall and save on space
The other idea of saving space is to forget about shelves on the walls and to hang the Tv on the wall of your living room. All this you will have the chance to see in the photo below and to steal some idea for your house place too. Take a look at it and this will be the last photo from the post, so hope you'll like it all the ideas we shared with you and in this post today.
Also, read about how to choose the most suitable Tv unit for home place.
Also, follow this link and read about the last post shared on our page. The post was about how to choose the best TVunit for a home place so keep following our page for MORE interesting and useful ideas. 🙂