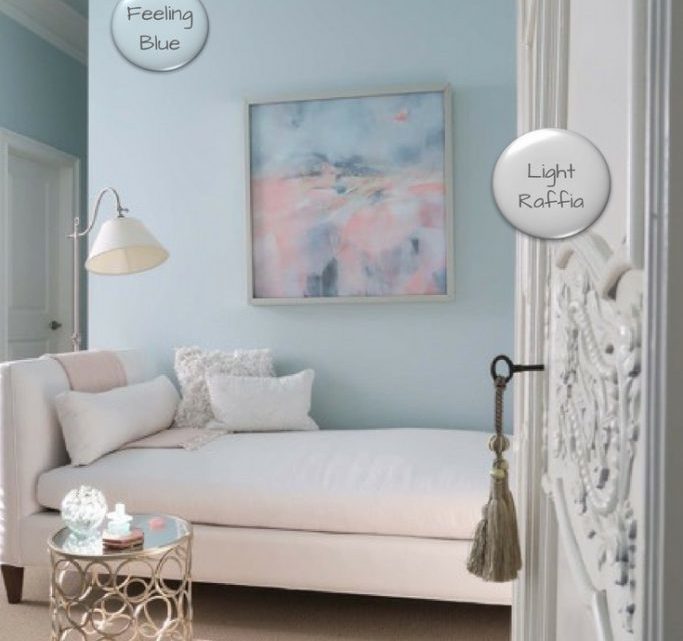 Master Bedroom For Your Inspiration
Hello dear friends. Today is Friday, the best day of the week when it's the last working day for some people. On Friday we are positive and feeling good so we decided to show you some creative interior design today that will make your day positive. I'm talking about master bedroom design that will serve you as your inspiration for sure.
Light blue and white colors for designing in bedroom place
In the first idea you will see that light colors are great choice to decorate the room where you sleep and here you need to pay attention to the decor.
Check this amazing decor
Even though we spend more time in the living room with friends and family, we also need a modern bedroom. In the bedroom, we can have also place for seating and to admire the decor.
Adding green accent in bedroom means to be stylish person
The only stylish person will try to add a dark green color in interior place. So, be brave and try to add this color in interior place. I love this combination that someday will apply in my own bedroom. What about you, what do you think about this design?
To have modern bedroom means to have place for the weekend
With table lamp, wooden bed, console table, the picture on the wall, you will sleep in a modern bedroom and you will wish to spend all the weekend at the home.
Glass walls in bedroom place
To have special look in bedroom means to be important for everyone and that's why you can have at least one glass wall in this room and to enjoy in perfection look design.
Simple bedroom design you will see in the photo now
In the photo that follows we will see how to combine the bed in bedroom with one lounge chair. We surely need this chair in interior place where we can sit and read favorite book with hours.
With nice organization we will have modern bedroom
To have modern bedroom means to have modern bed, console table with drawers, night stand, mirror on the wall, place for seating and that's it. All this you will see in the photo that follows now.
We chose this bedroom for your inspiration
And…we will finish the post with this wonderful bedroom design that you have to look right now, at this moment my dear friends. This is the last idea from the post.
If you found nice ideas for decorating your own bedroom place, I'm glad about that but also feel free to read our last post. In our last post you will read how to design the garden place in the most creative way, how to plant different flowers here and to take care of the garden edgings. Feel free to share all these ideas with people, friends you know.