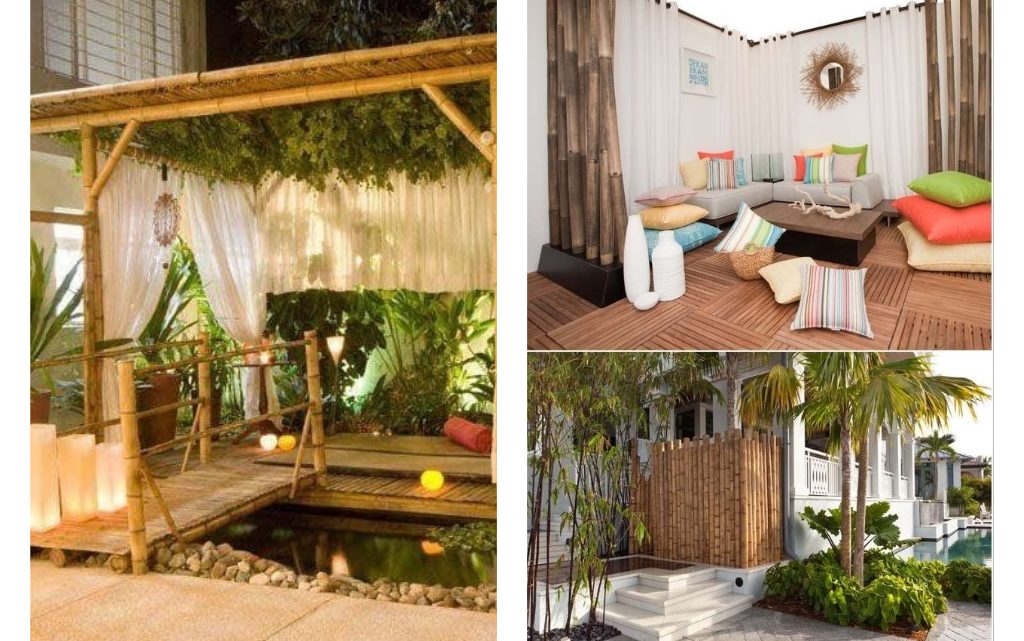 Make Your Yard Modern With Bamboo Decorations
Hello friends. We know that bamboo material is the most used material to decorate the indoor and exterior part of the house and this is why we will keep the post on our theme. The theme is: Make Your Yard Modern With Bamboo Decorations and we hope that we can steal your free time to spend with us and see amazing designs.
Bamboo trellis and pergola to cover the outdoor seating area
Pergola made of bamboo looks great and super to cover the seating area in outdoor place. If you choose this design for your outdoor place, you will create place for seating in every period of the year and in the same time one modern design. Se the photo now.
Outdoor lighting lamps made of bamboo sticks
In the second idea, we have again fabulous idea for outdoor place and again the bamboo is the topic here. You can see how to use the bamboo in the best way, to have modern hidden lights and to give accent to this amazing three.
Bamboo fencing to hide your yard from neighbors
It's cool when you have outdoor fencing and you have little privacy in your yard place. But it's cooler when the fence is made from bamboo and you enjoy in modern design. I invite you to see this design in the photo and to think if your yard needs this type of fencing.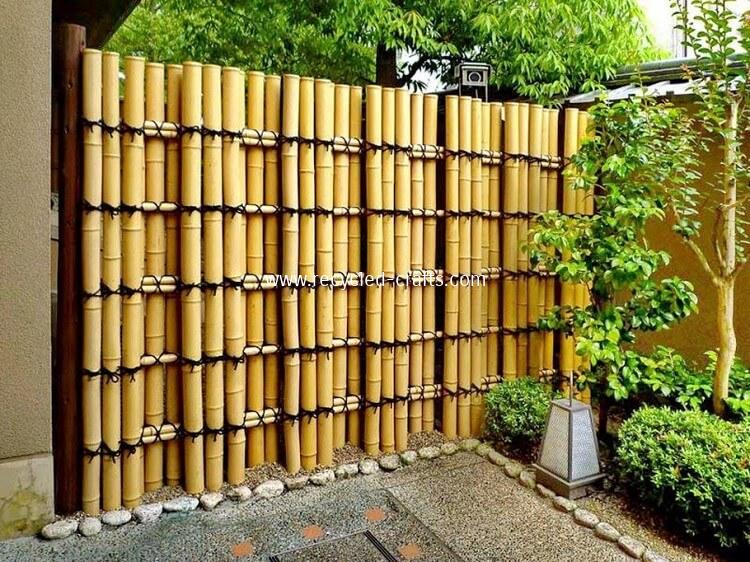 Add bamboo blinds on the terrace and enjoy in modern decor
Cover the windows on the balcony place with bamboo blinds. Take a look in this design that will take your breath away and share with friends who are in plan to cover the windows in the best possible way. Share it and also think as an option for your own balcony place.
Outdoor kitchen and bar with bamboo
When bamboo is used we can use it both functionally and both looking good. in this case we have to show you outdoor decor but in the same time kitchen where you will cook in your free time.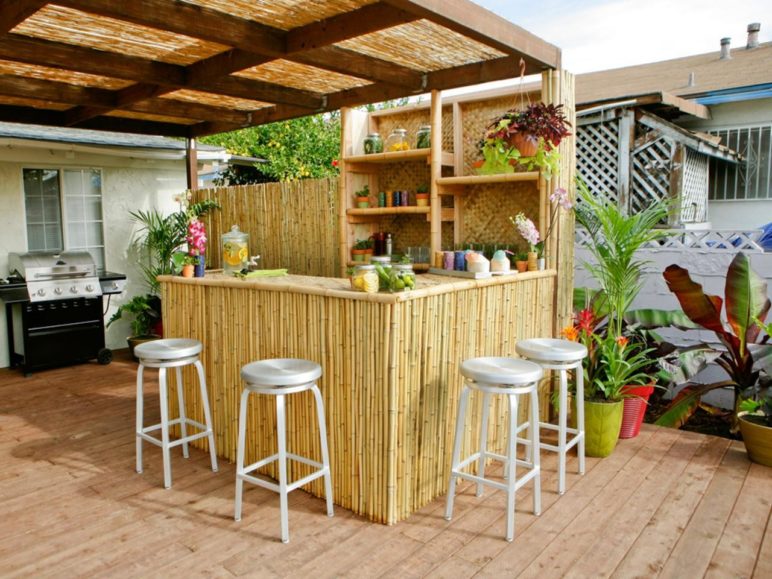 A chic privacy screen or front yard fencing
These two ideas are the last from this post and I hope you will learn how to add privacy screen in outdoor place and at the same time to give the front yard one extra good looking design. Don't forget to see these ideas and to share with friends. Enjoy!!!
If these ideas were useful for you and you found some design that you will copy in your outdoor place, I'm glad for that. Hope that you will share the ideas with friends and you will STAY our follower in the future. And now, have fun and be with people you love because love is short and every day is priceless!!!
Also read about: Insider Tips for Your Visit to Telluride, Colorado