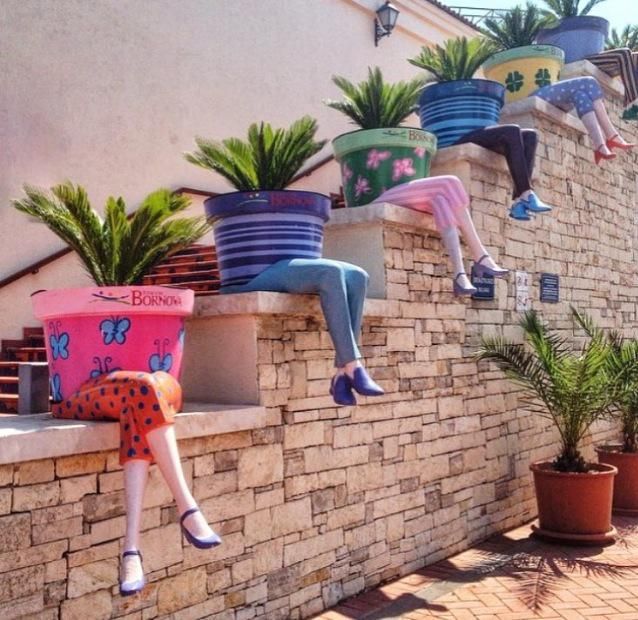 Make These Cute Flower Pot People in Easy Way
Hey friends how are you today? Hope you have some free time to see these ideas that are about how to make cute flower pot people in an easy way. Be creative and make it in any period of the day, make a nice garden place for you and fro the whole family.
Also, R E A D about the last post that was about how to combine wardrobes and mirror in one place and saving space at home while having nice home decor.
Make girl's legs flower pot people holder and beautify the outdoor steps
There are different ways to decorate the outdoor steps but this is a unique idea and something we should see right now. We can reuse the flower pots we have in the garden, the old jeans, pants, and shoes and to make this craft. Take a look in the photo now to see a nice idea but also see other photos too.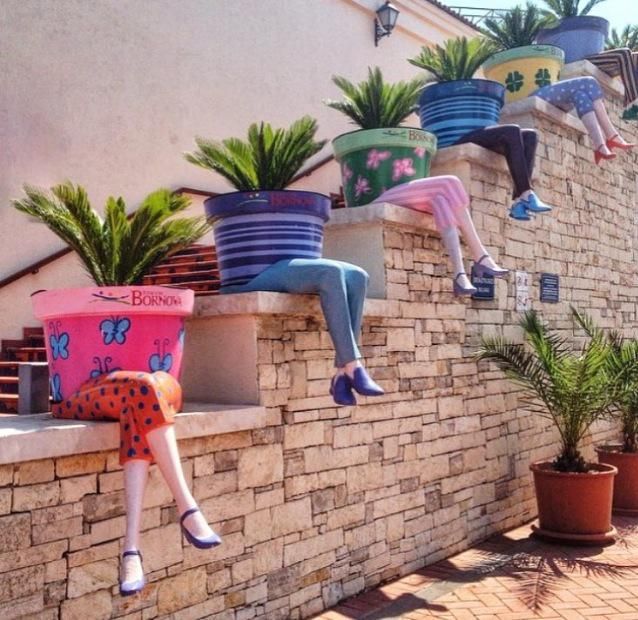 Make the cutest flower pot holder for outdoors
In the second idea, we won't show you just the legs but we will show you the full girl made from flower pots 🙂 Make it and give a home to your flowers.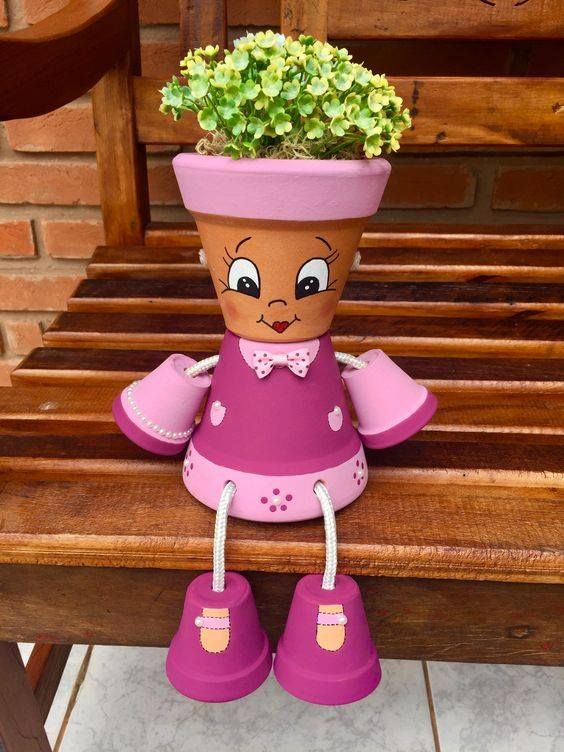 Flowerpot people are great and you can have it at yard place
In the next photo, we can see how flower pots can be done with love and you just need flower pots and little spray and of course free time. For more details, come on check the photo that follows and make the best decor in outdoors.
Improvise wedding with flower pot holders
What a great idea to make a man holder and woman holder for a wedding celebration and to have the best decoration. Take a look in the photo now to see the details for the pots holders.
The best man and woman flower pots people holders
In this photo, we can see an incredibly great idea that is do it yourself and we can all try to make it in the yard place and decorate it in the best possible and easiest way.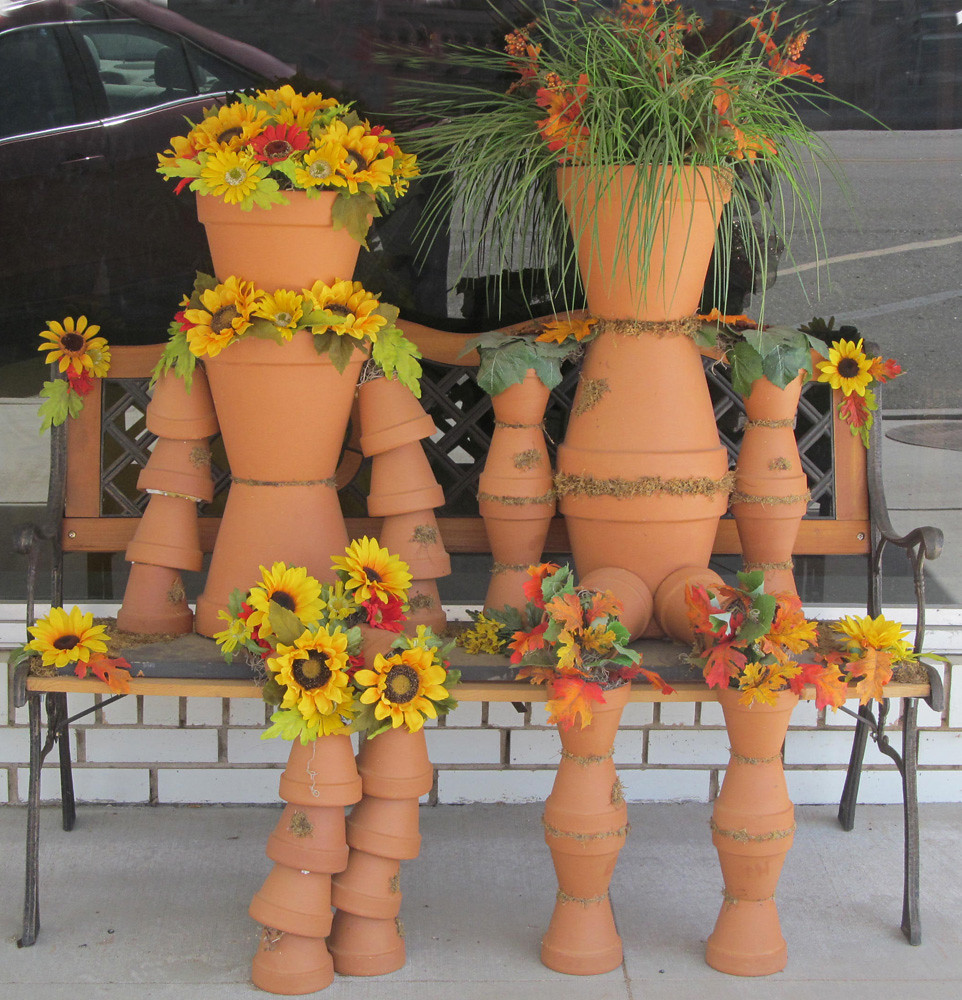 Interesting flower pots creations for those who have children
The last idea is an idea for those parents and grandparents who have children and nephews and wish to make some experiment for them. This is how they should transform the old flower pots and make the best out! Hope you already decided what to make because with this photo we will finish this post.
At the end of the post, we are thankful for your attention and hope you found some idea for your outdoor place so to make it in an easy way. Thanks so much and please be kind to tell your friends for our page!