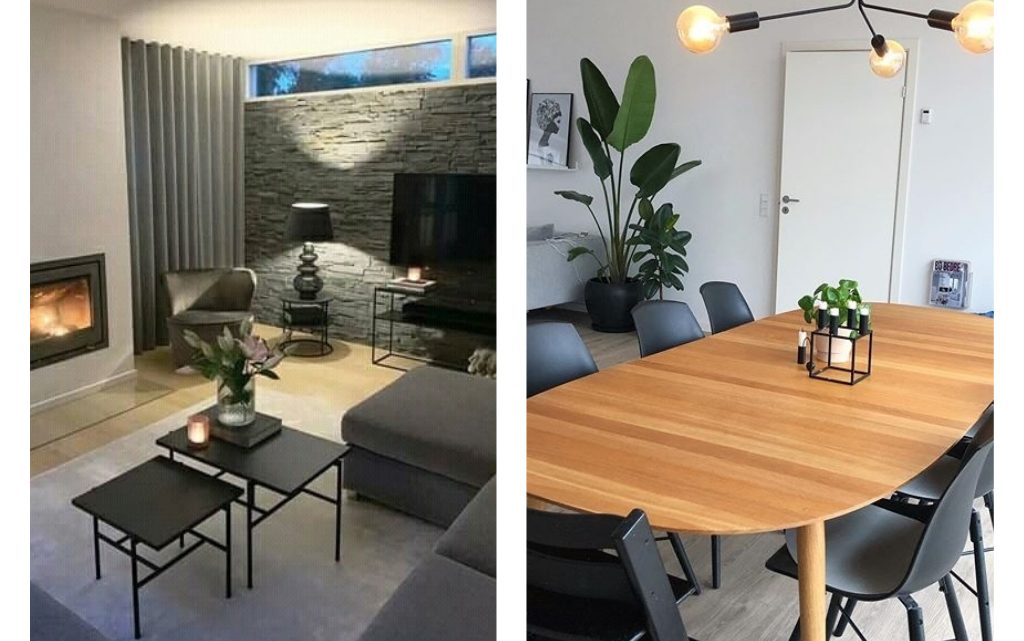 Living Room Tones Have an Influence on Mood
Beleive or not, the tones in our living room have an influence on our mood so we must be more careful when choosing a color for our interior place. Living room tones are our topic today and we will present to you how you will feel when you will spend your free time in the dark-toned room. although, we will compare with our mood when we are sitting and living in a room with light tones.
Before checking the light and the dark tones used in the interior place, please also visit our page and read about the last post we shared and we will be so thankful for your time. Christmas curtains bras
Choosing a dark living room tones
As I said in our introduction, dark tones can make you feel like a closed person or you already are so you have chosen this color. Actually, interior design and colors chosen there reveal a lot of our personality. An open-minded person will choose the second variant, light colors at home, and those that are close-minded will choose and enjoy in their dark tones. In the first photo of the post, we can see how choosing dark tones look in one living room and I might say that it looks STUNNING!!!
Using dark tones in the interior place
In the second photo, we have again dark-colored interior design and elements. After this photo, we will make a COMPARISON between the dark tones and light tones, don't go anywhere but stay with us!!!
Light living room tones
In the next photo, we can see how light colors in interior place can make us feel so nice and positive. We can see this lovely combination, grey walls, light wood dining room table, pendant chandelier, flower pot with large plant there, black chair and galley wall idea! I love this interior design, what about you???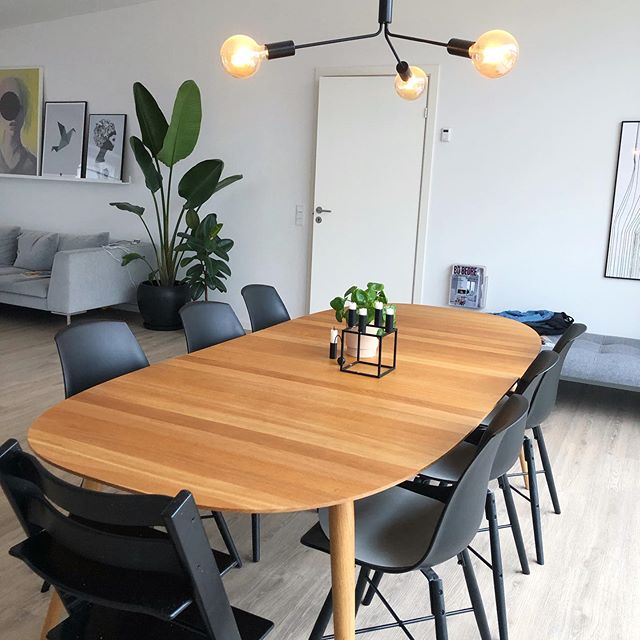 Light living room decor
The second photo of the light tones interior designs says also that light colors make s feel happy. If you have a design like this in the photo you will surely increase your happiness and the happiness of your children!!!
If you are asking me, I will surely choose the light tones for my home place and my home already has the light tones. But, if you want dark tones, well, choose it, I have no problem with your choice. This is the end of the post today so thank you so much for your time! Stay positive as we are because life is too short!!!