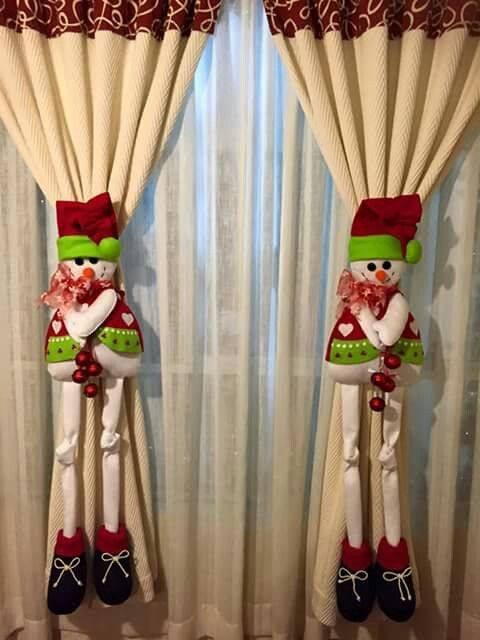 The Cutest Christmas Curtains Bras
For Christmas time, the very first thing we need to do is to clean the house and the second thing is to arrange the Christmas tree in the best way we can do. The next thing we have to do is to take care of those small decorative elements we have an in-home place! Those things are our curtains that need the most of our attention because people are focusing on this when entering in someone's home. Our tasks today is to show you the cutest Christmas curtains bras and you have only one task – to stay where you are and read our amazing post today!!!!
How to make your home looking more sophisticated??? Read more our last post shared recently and make a plan in your head. Bur first check these curtains holder ideas!!!
Do it yourself Christmas curtains bras
If you don't want to spend your moeny for buying expensive curtains you have to find some free time and make curtains bras by yourself. find motivation in the photo now which is a wonderful idea!
This lovely green and the red-colored star is perfect to be added on curtains at home
The best window treatment is to add white curtains and red and green stars that will hold the curtains. Scroll down to see the photo now and to see how it looks this combination.
You can have two snowmen holding the curtains at home
Perfect curtains bars that will hold your curtains when you don't need it. I don't think that we need it always but when the weather is great and there is a sun outdoors, we surely will need these bars. Take a look in the photo now to find some inspiration for your own home place.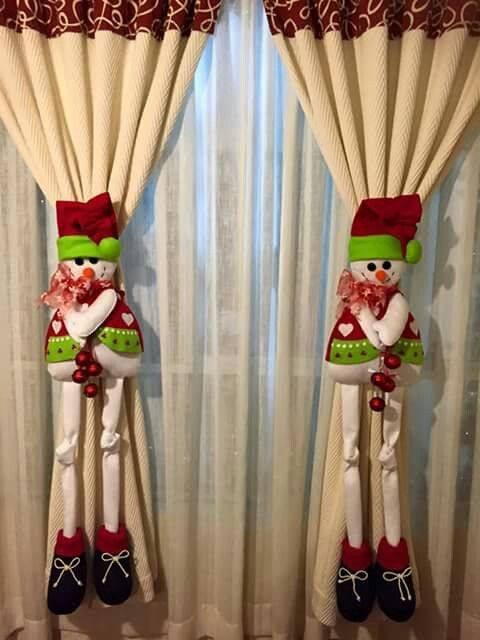 Canta clause or snowman – holding your curtains
This is a perfect curtains holder, you can choose either Canta clause or snowman. The choice is yours, the house is yours so we are here just to give you the ideas for free!!! By the way, this is the last idea from the post so I hope you found a suitable idea for your own home.
Thank you so much for being so kind and read our full text and saw all the photos!!! Be our follower in the future too and see other cool ideas you can do at home and spend your free time in a quality way and also tell your friends' about it!!!