Irresistible Under The Stairs Garden Ideas
there are many ideas about how to reuse the space under the stairs in indoor. Some of those ideas are to create there living room, bathroom, home office, kitchen… Our ideas are different and there is no room here bu a lovely garden! I invite you to see these irresistible under the stairs garden ideas that will surely blow your mind!
Please also read about the rustic wooden mirror frames, idea that is handmade and if you are creative you can make it. But first, check these under the stairs garden which are great idea for the winter period. Find some idea for your home.
Indoor mini garden under the stairs
Use the pebble for the flooring of your mini indoor garden, add a few flower pots with the favourite flowers and green plants there. For completing the decor just add white balls and amaze your garden and for more information follow the link below the photo.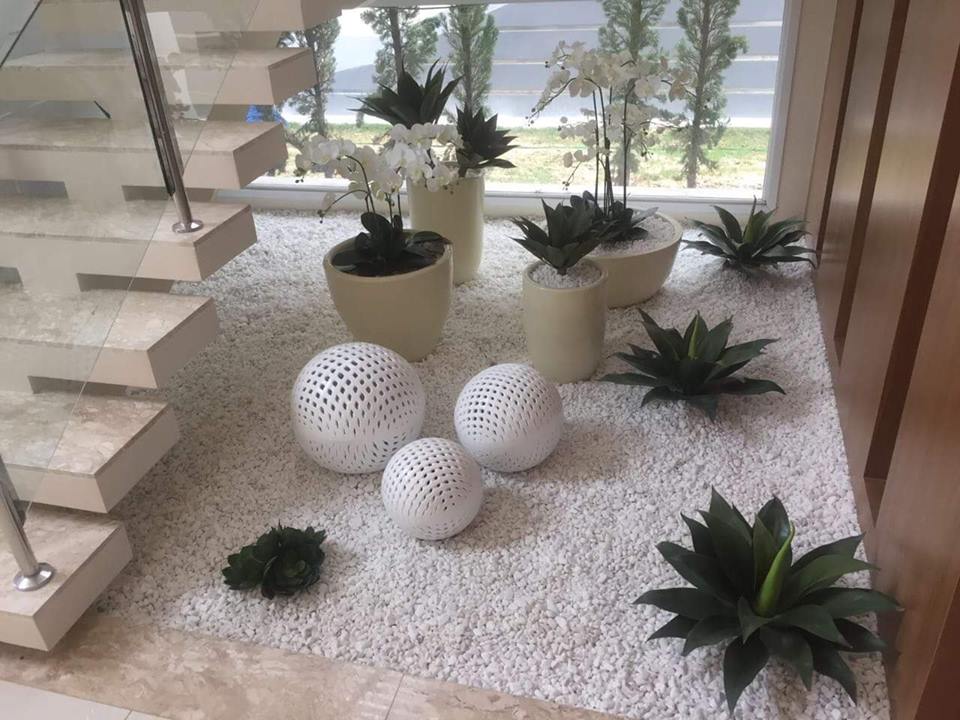 Add vertical wall niches that will be place for your flower pots
If you want to save space here and to make good organization of the flower pots, please follow this advice and idea. Arrange the flower pots on the wall niches, for the flooring add pebbles and two large pots with green plants. See the idea now and motivate yourself.
Amazing under the stairs garden
Dear friend, you can have a look of the garden indoor again placed in the space under the stairs. This time you can see it from another perspective and to decide if you want to copy the design for your home.
Take care for choosing the best flower pots
Pay attention to choose modern flower pots for the place and to make the climbing on the indoor stairs unforgetabble experience. What else can I ad unless to invite you to see this amazing idea.
Take care for the lighting of the indoor garden
You can also choose to add hidden lighting in this place and to complete the decor, my dear friends. Add here the white pebbles that will be great flooring, add a few flower pots with the favorite flowers and enjoy in the decoration.
What about indoor winter garden and water pond?
Who says that you can't have a water pond inside of the house? WEll, yes you can have as a part of the winter garden and placed right there in the place under the stairs. Water pond, flowers, green plants, pebbles… AMAZING. This is an absolutely cool idea and you have a task to take a look in it and to save it on your desktop.
What I love the most of indoor gardens placed under the stairs is that they are hidden and even sometimes when we don't have time for taking care of the flowers, no one will notice. This is the end of the post so thank you for your attention, keep following!