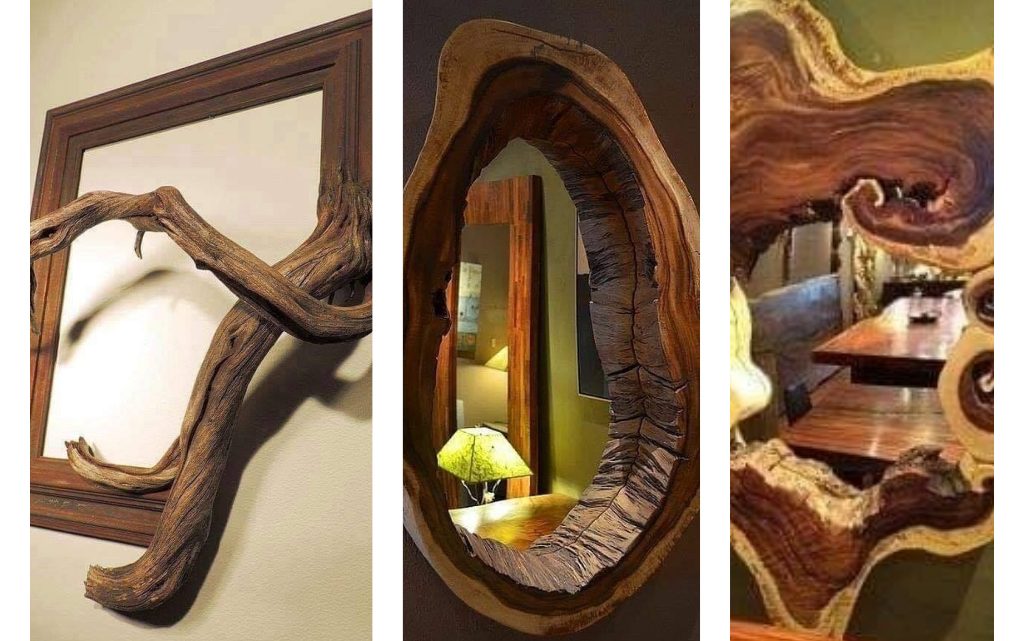 Elegant Rustic Wooden Mirror Frames
Which design should be much expensive? Design of the things that is made in a factory or handmade designs with too much effort, patience and time. My personal opinion is that we should all appreciate more the work of the creative people and artists who can transform any object into piece of art. Today, we will talk about the elegant rustic wooden mirror frames that look perfect on any house walls.
Elegant look of mirror for house walls
Every hard work that is handmade looks perfect. So, this can be the biggest reason and motivation for us to start with the project now. The project is about how to make a wooden rustic mirror frames and to enjoy in the best decorated house walls.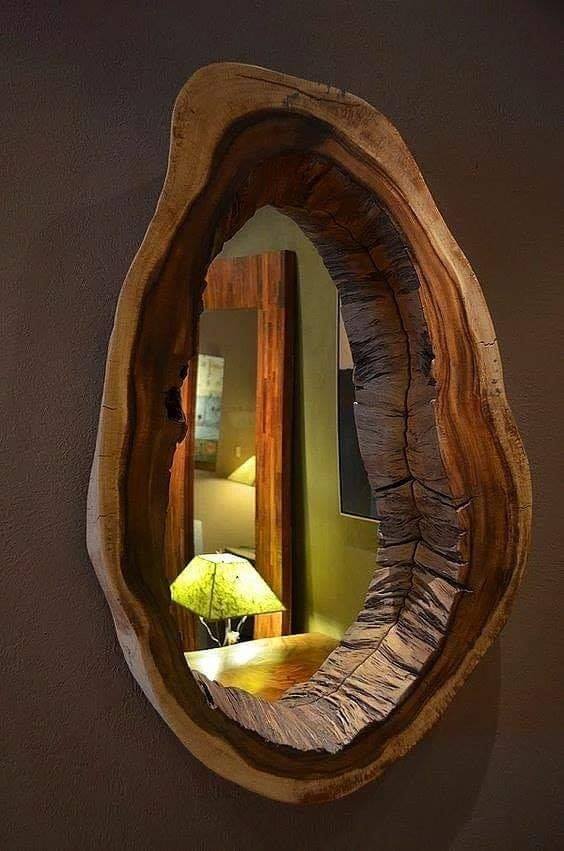 Handmade rustic wood frames for wall mirror
Don't be afraid of adding a wood roots on the house walls and imagine the roots to be the frames of your mirror. Absolutely great combination, mirror and wood roots – something we all need it for creating modern home.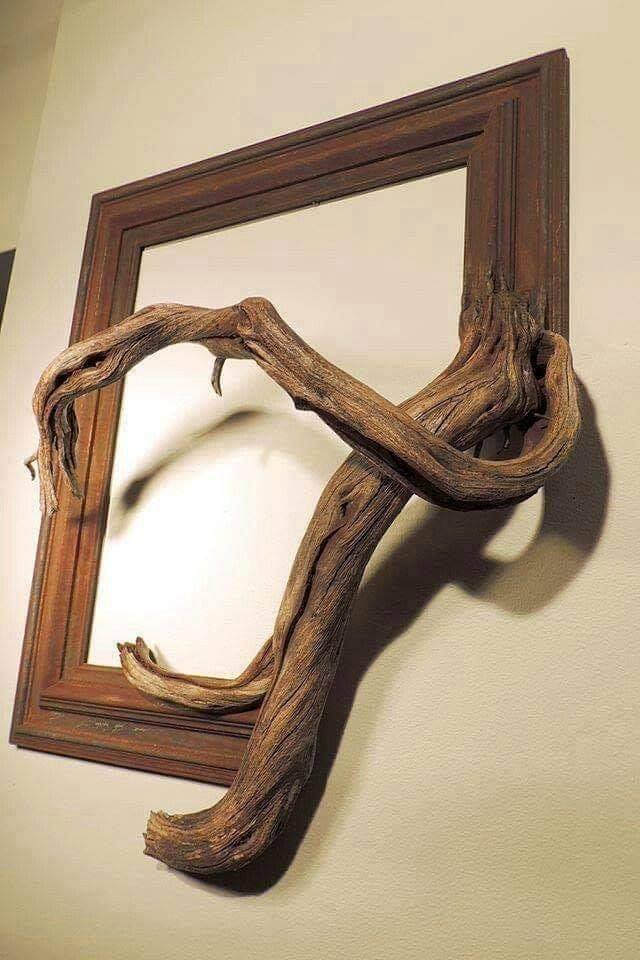 Gold vintage mirror frame design
Gold vintage mirror frame is the third idea of this post which is something different from the other photos. Here we can see some old-fashioned mirror frame design but this is also contemporary now because the fashion is coming back. The only negative thing is that we can't make it by ourselves.
Large wood mirror frame that looks stunning
The coolest DIY project of rustic wood! Don't think twice and make it, be creative to make something so good looking because you deserve to have the best modern house design. Tell your friends for this idea and together try to make it in your free time.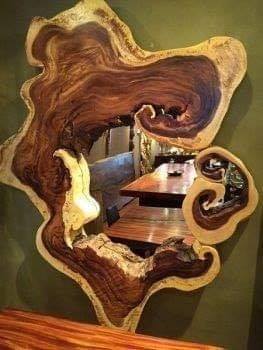 Live edge mirror frames for elegant house walls
Absolutely cool wooden squares with combination of mirror are great just for decorating the walls. I'm not sure if I will choose this design for my house walls because there is too little mirror on it so we can't see our face in it. What do you think?
Wooden mirror circles for amazing walls
Circle and unequal shaped mirror frames should took the place of the living room walls. Let me show you this idea through photo and think if you like to have this as a apart of interior design. Your walls badly need this, do you share the same opinion with me?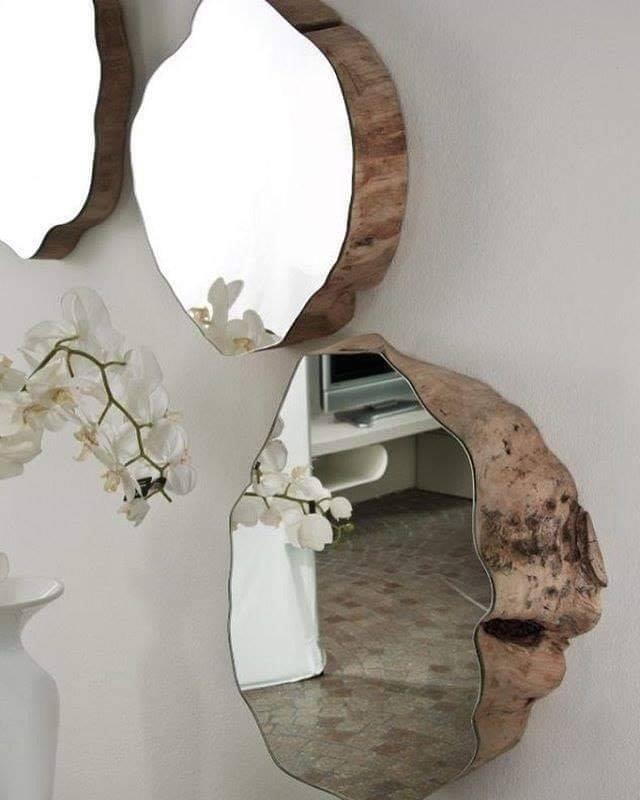 Wood roots mirror frames – creative art and diy idea
Make this project for home and enjoy in well designed walls. Make one frame for the bedroom walls, he other for bathroom and the third for the entrance hall. Add it on every possible wall of the house and enjoy in your effort to create the best decorative element.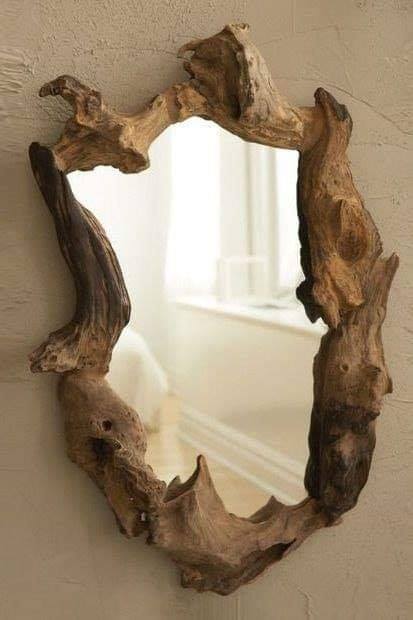 Well, this is the end of the post about wooden mirror frames made of wood roots and rustic wood. Check our last post about creative kids room to ruin your heart!