Elegant and Purple Living Room
If our last post was about how to choose the best bedroom cabinet this means that we will give you now ideas about interior decor again, but this time for the living room. Purple colour is nice colour especially when its used for interior place, for the room where we spend so much time of the day. Forthe room that is seen by every guest that enters in the house, this is one of the most beautiful colours we can choose.
Stay where you are, prepare a coffee for you and take a short glimpse in our photos that are about elegant and purple living room designs!
Purple coloured living room design
I think that one of the most important things is to love the place where you live and to take care for the design. For example, you need to choose your favorite colour and to design your home with the use of that colour so to love the place each period of the day. Add a little accent of blue and take a look in the phoot here to see how to do that.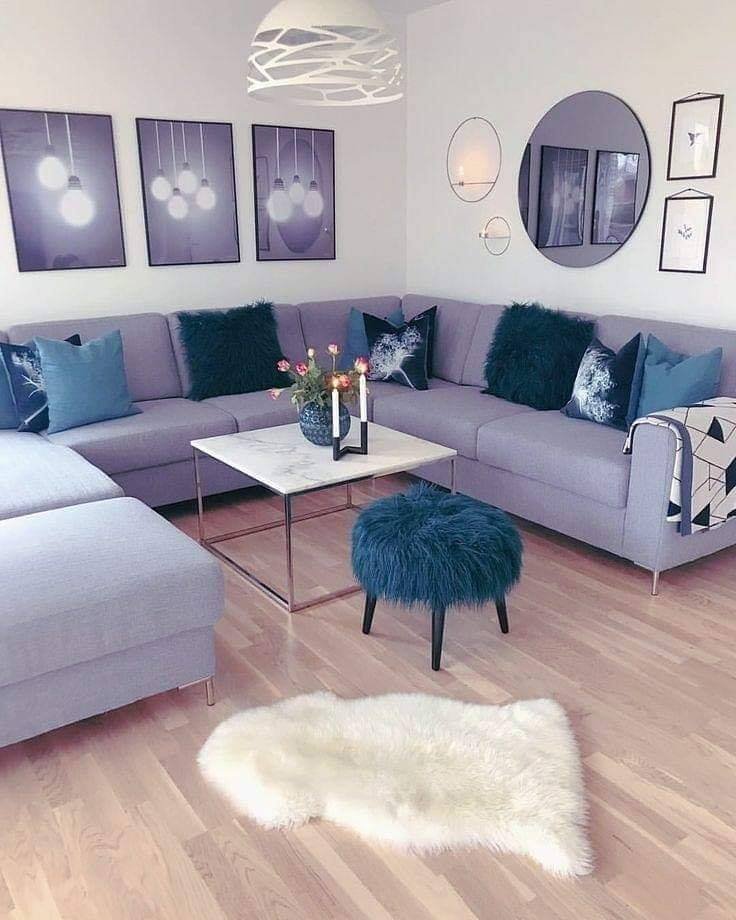 Combine pink and purple colours for the living room place
It's not just important that we should take care for interior design for loving the place for ourselves but we should take care to design it to be loved by each person that comes in our house.
Combine grey and purple colours to decorate the living room in nice way
If you live alone, you won't have any problem to choose feminine colours to design your home place, colours like pink and purple. To break the monotony you can use grey and that's it my folks! Now, you will have modern home.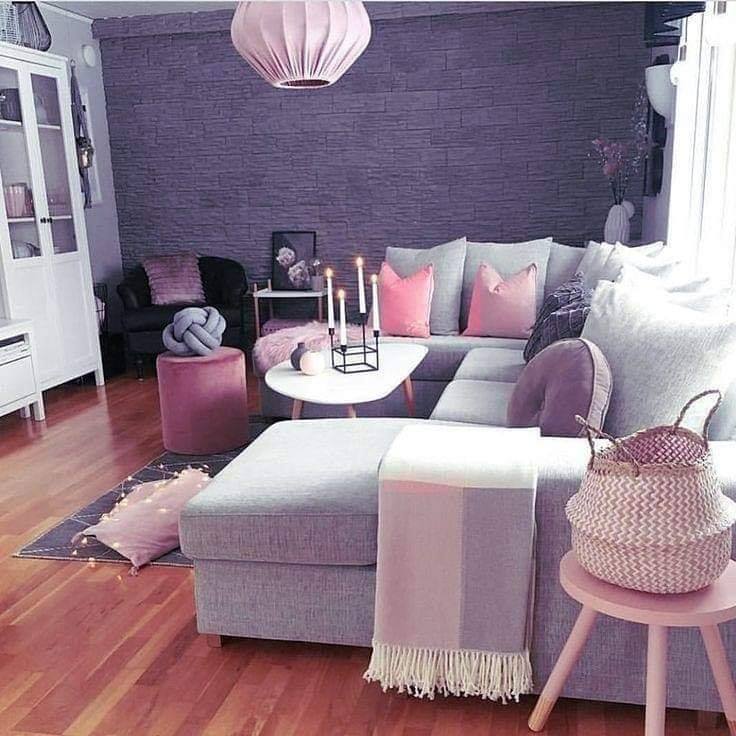 Attractive and elegant look of living room
Pay attention to each detail of living room and decorate the room in a way to love it. Come on, take a look in the place and start loving your home. To break the monotony, add grey carpet, add wall niches and simply admire the place.
Combination of grey and purple for one cozy living room
As you can see in the photo here, when purple is combined with grey we can get one special interior design that we can love all the time and to spend here the rest of our life.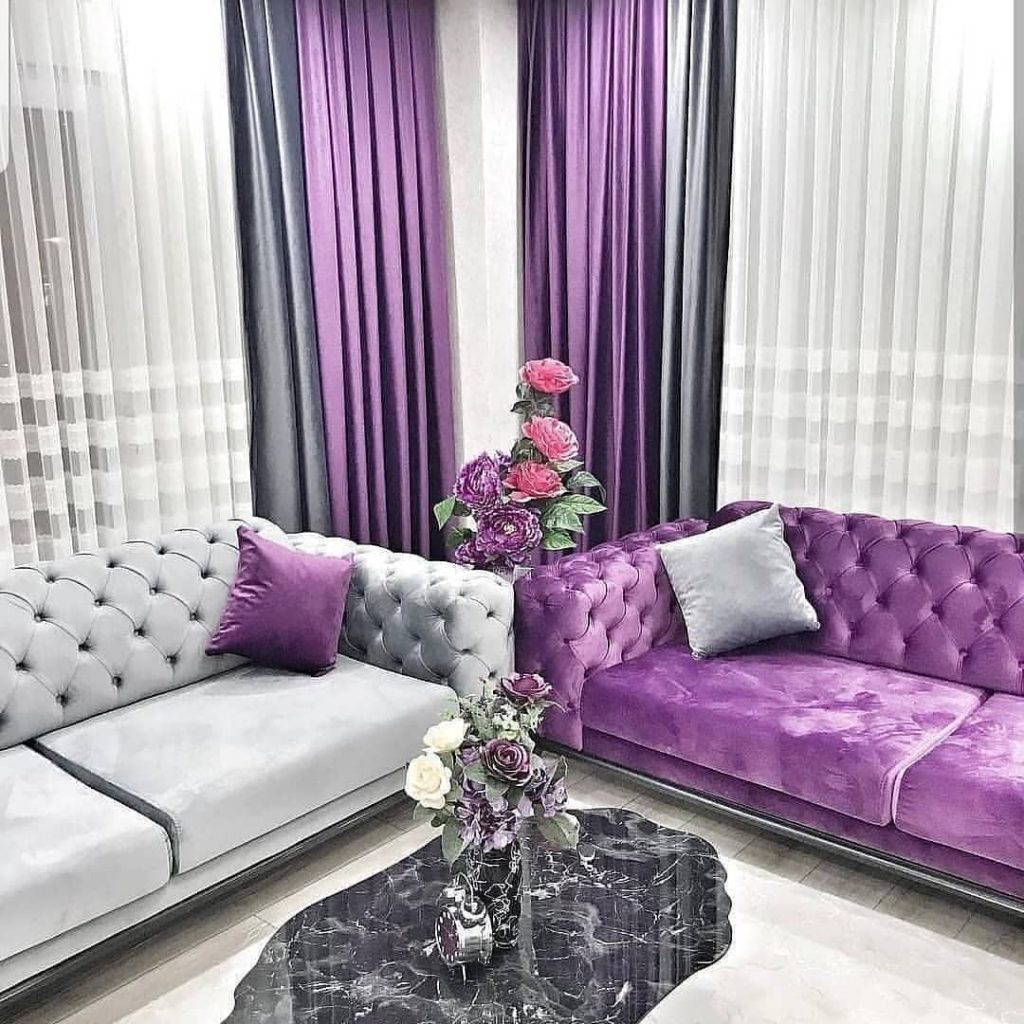 Just a little accent of purple
If you are of those people who don't enjoy in seeing too much purple in interior place, you can add just a little accent in the room. for the rest of the design, you can use the white colour and to create one special room with elegant look.
Large living room in purple and white
To create a sensational room you can combine the white colour with purple and love the place. For example, you can add a large white sofa and to choose purple hidden lighting and to love the place.