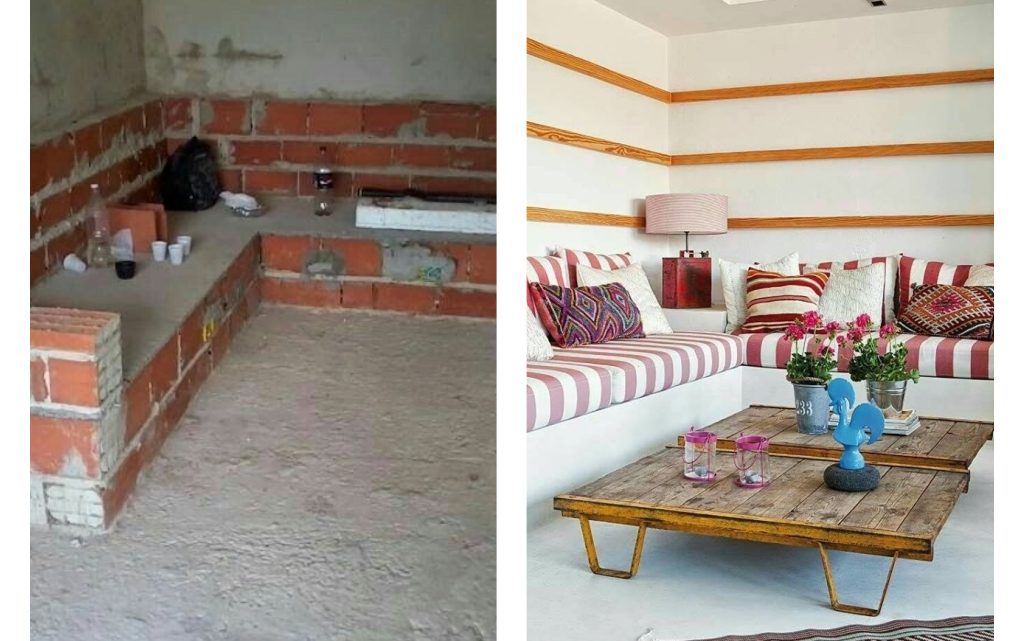 Economic, Elegant and Practical
Even if you have no money to decorate your home to be modern and fashionable, you can still enjoy the nice home decor. But how? You need economic, elegant and practical ideas like our ideas in the following. You will see how to make a concrete sofa for the living room, concrete steps for the bedroom place and to start loving your I n t e r I o r!!!
READ ABOUT COLORFUL PLATE CRAFTS FOR BORING DAYS
In the first photo, we can see how to build our OWN sofa with bricks and cement. This can tell us a lot of things and the very important thing is that you don'e need money to enjoy in the practical home but you need to be creative person and to do the decor on your own. Have A look in the first photo but also don't forget to see the next photo that will take you to the final result of the project.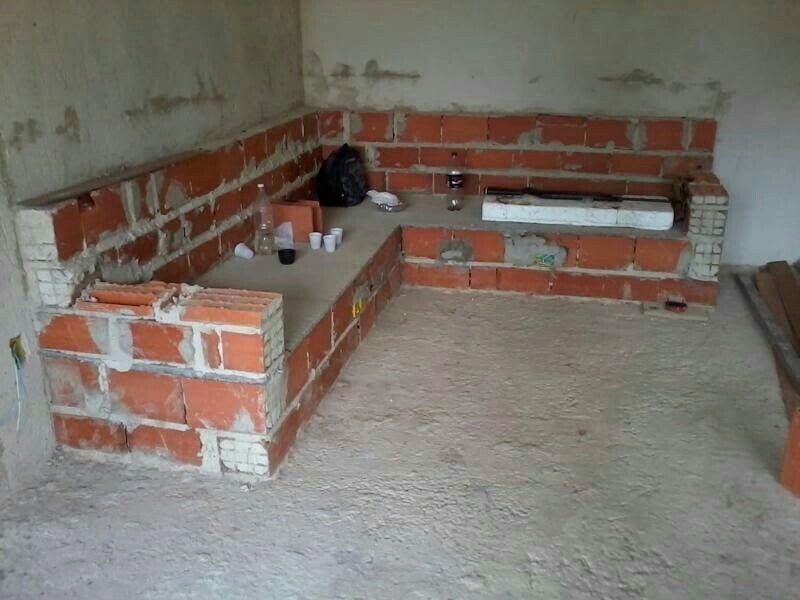 In the second photo, we can see how we will look at the project when we will put cement on the bricks and then paint it with white polo color. I love this idea.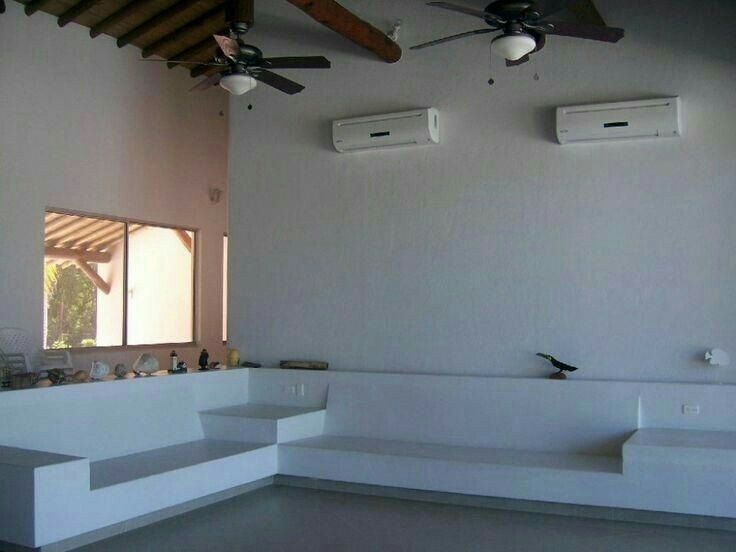 To complete the decor you can just add pillows and cushions on this and sit here without any problem. How I love this idea to have in my outdoor place and here to spend a nice time with family. Even if this design in the photo is for indoors, you can also make it for outdoors.
As I told you to add cushions and pillows you will have the final result like is shown in the next photo. Hang the Tv on the wall, add table lamps, some photo frames and enjoy in the new home that is done with lot of effort by yourself. Check the design now in the following two photos.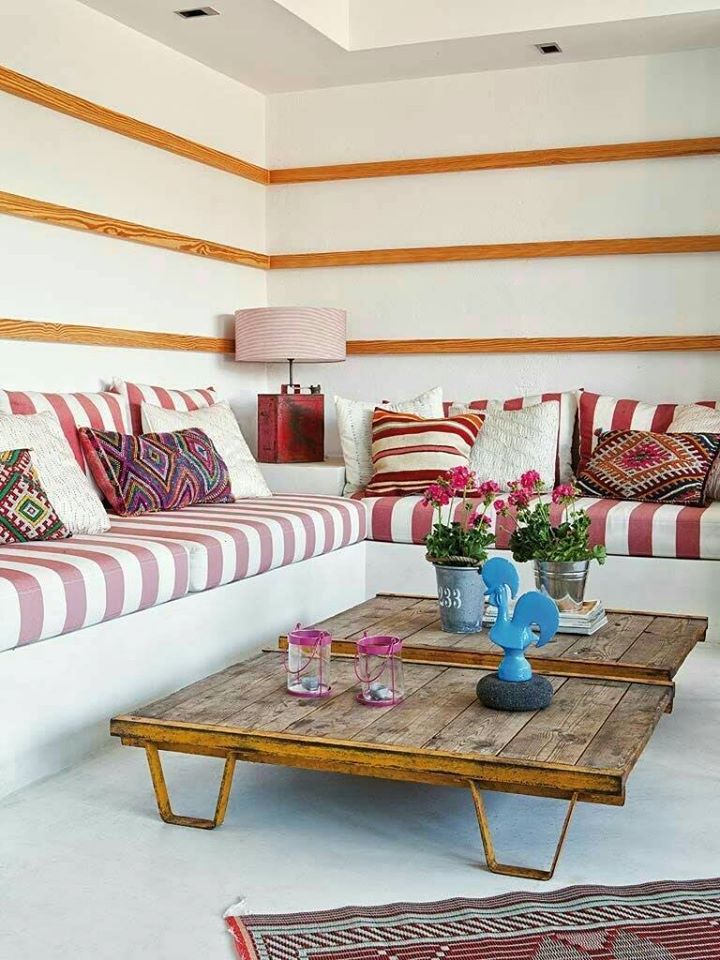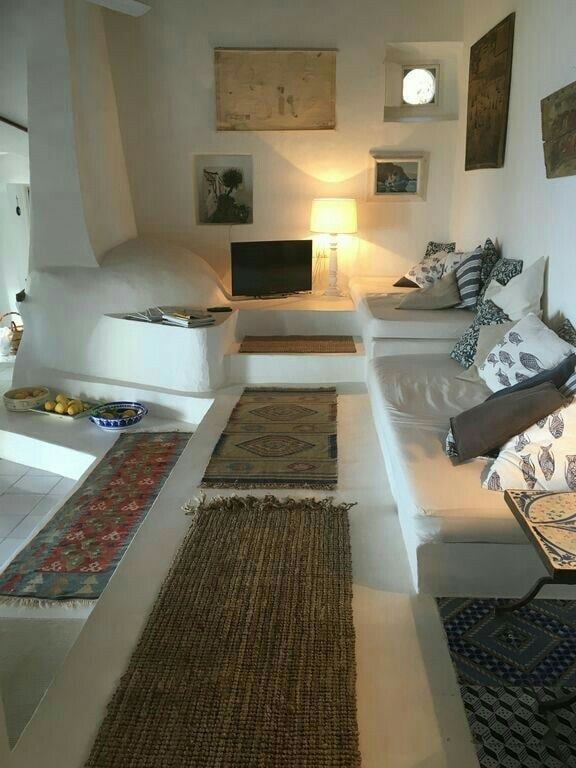 You can also make the steps with concrete – cement, and water and have the best home ever. In the next photo yo can see the final result of concrete steps in an indoor place – strictly in bedroom place.The bedroom isn't made with concrete but If I found some ideas about it, I will definitely share it with you, my dear friends!!!
This was all we prepared for today and hope you spent an interesting time with us, our page and our team. Keep following for more ideas!!!