Colorful Plate Crafts For Boring Days
When you have imagination, inspiration, and ideas to do something, you will never have boring days. Boring time will be passed for you! Each day, you can start with news crafts and ideas. For example, for today, make colorful plate crafts that are aimed exactly for this period of the year, for Springtime! Reserve your time for the best ideas that are HEREINAFTER!
Also make an easy Easter egg tree in no time by using plastic eggs and tree branches and of course, white color. Check how to make THIS on the link.
Colorful plate crafts for Spring and Easter time
You can make different things for this period. For example, rainbow, sun, butterfly or cute little bunny. All these ideas and crafts you can see in the first photo collage from our post today. See it now!
Every parents and child can make this project =>
Make chicken, umbrella with rain, sheep or any other animal you wish. Make something that reminds us to this period, period when the weather is getting better and we spend a lot of time outdoors playing with our kids.
Make cute plate flowers
The best ideas are made with plastic or paper plates like is shown in the next photo. These flowers are made with so much love and are sign for springtime. We can all make it, I believe in this!!! See the third idea to find inspiration in it.
Use a plastic/paper plate to make flowers from it
The next idea is about how to make the best flowers with a plate and teach your little children about fruits. Also, you can cut the plate into two pieces and teach your children what is 1/2,1/4, etc. 🙂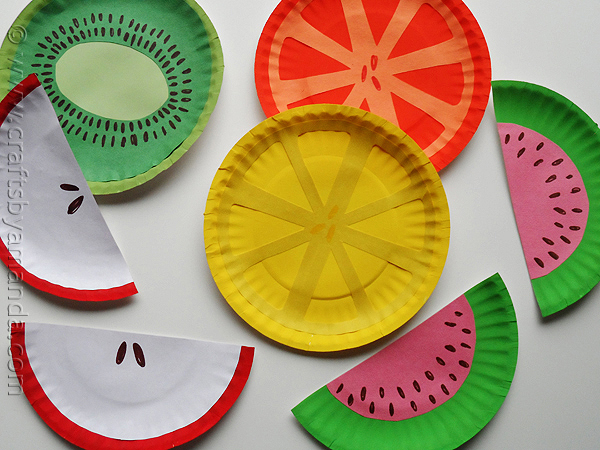 Colorful plate crafts – party hats
You can also save your money and make party hats just with little effort and again using the plastic or paper plates and colors. See the idea that follows now and make the crafts for the birthday of your little children or nephews.
Make sunflower, bunny for the following period
Suddenly, we are to the end of our post today and here we will put an end to the post. You can see in the last collage how to make cute little bunny, sunflower, flower or peacock. Save these ideas on your phone and someday, try to make it including your children in the project.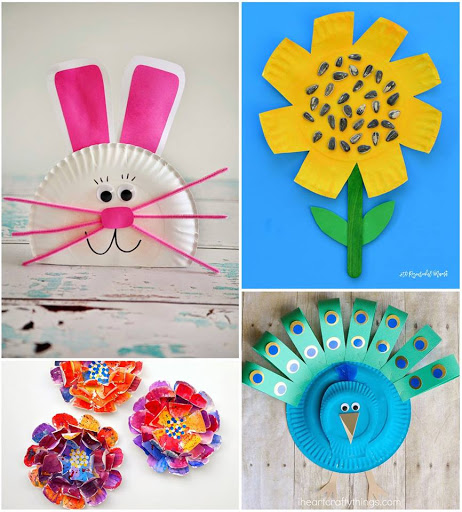 Thanks so much for your time and I hope that you will make some of these things and fill your boring day with absolutely great stuff like these! Tell your friends about our page! Have a nice rest of the day and stay negative in this case 🙂