DIY Nice Clothes Hanger Snowflake Wreath
Hey, there dear friends! This day we have to show you DIY nice clothes hanger snowflake wreath and we will definitely show you!
Follow this link to also read about OUR LAST POST that was about how to make the best crafts for decorating the outdoor place in the best way, sue to Christmas coming!
Use 16 plastic clothes hanger to make a nice snowflake wreath and to decorate the front door of your house.
In the first photo, we can see how to start with the plastic hangers and make a nice snowflake. Check the next photo for the result of the project.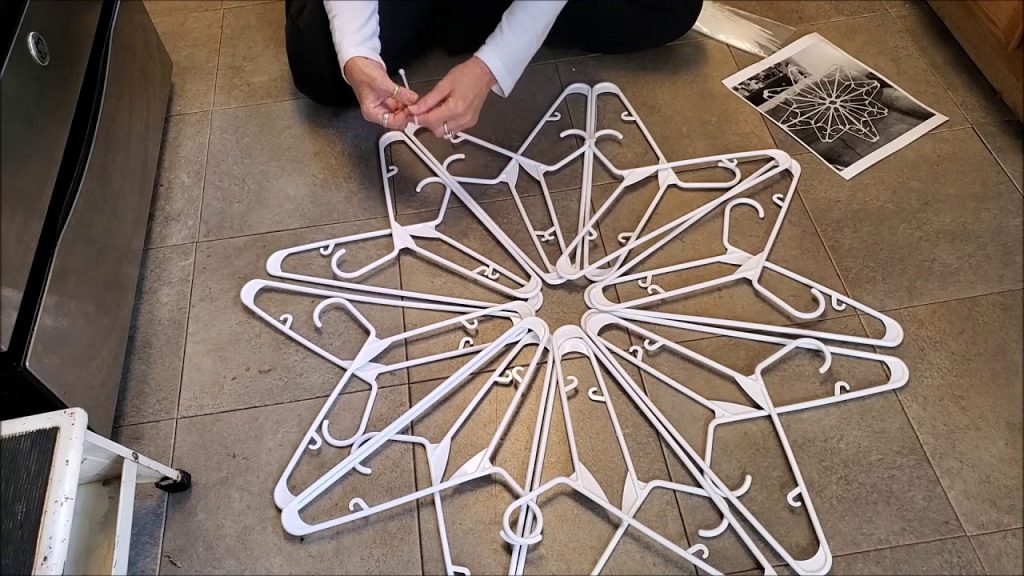 The only thing that stayed now, is to add some decorations. In the photo, we can see Santa Clause in the center of the wreath and you can add whatever you wish to. Check the photo fro details.
Romantic plastic clothes hanger snowflakes used as decor at home.
If you don't want to add anything, you can combine with lighting and make the snowflake looking so romantic and cute.
Once when your wreath is done, just complete the decor with red flower in the middle.
In the third photo, we can see how to add a flower in the middle of snowflake and create one special design that we will add on our door at home.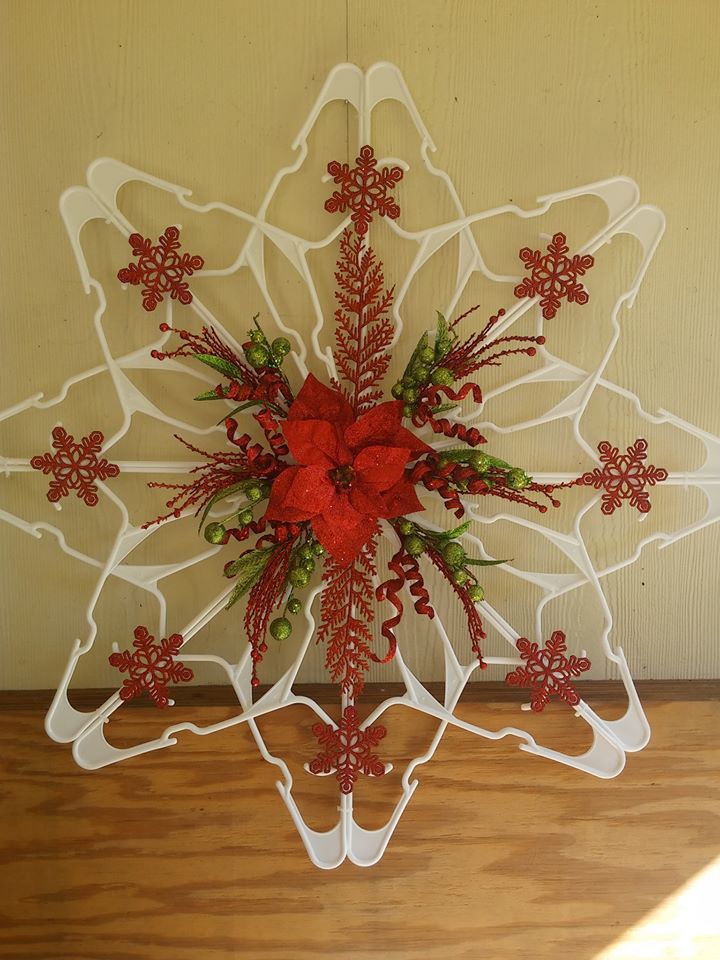 For those who want to learn how to make it at home, please check this tutorial that we found to help you and make things clear. Enjoy and share with friends this amazing project.
I hope you had a great and fun time with us and you will keep following our page in the future to read other interesting themes and see interesting ideas to learn how to make it and just enjoy it! Bye!