DIY Concrete Garden Decorations
Hello dearest friends! Today we have concrete ideas for you and you can make your concrete garden the best in the world!!! We are all creative but have no idea for this until we see lovely ideas until we find free time, the person that will be our company when making the crafts and someone to give the idea. We are here to boost your motivation, to give you the idea and to make you all creative! For this reason, you need to follow us and see these DIT CONCRETE project that we have to show you through photos now!!!
Make concrete hands for the planter in garden place
We will start this post with amazing concrete hands that you can do in an easy way. the material that you will need is:
bugged cement
Bag of cement (or use plaster of Paris as a substitute)
Rubber gloves
Disposable gloves to fill
Small trowel
Water to mix
Clothes pegs or clips
Medium bowl
Also, you will need and little inspiration that you can find in the photo now!!!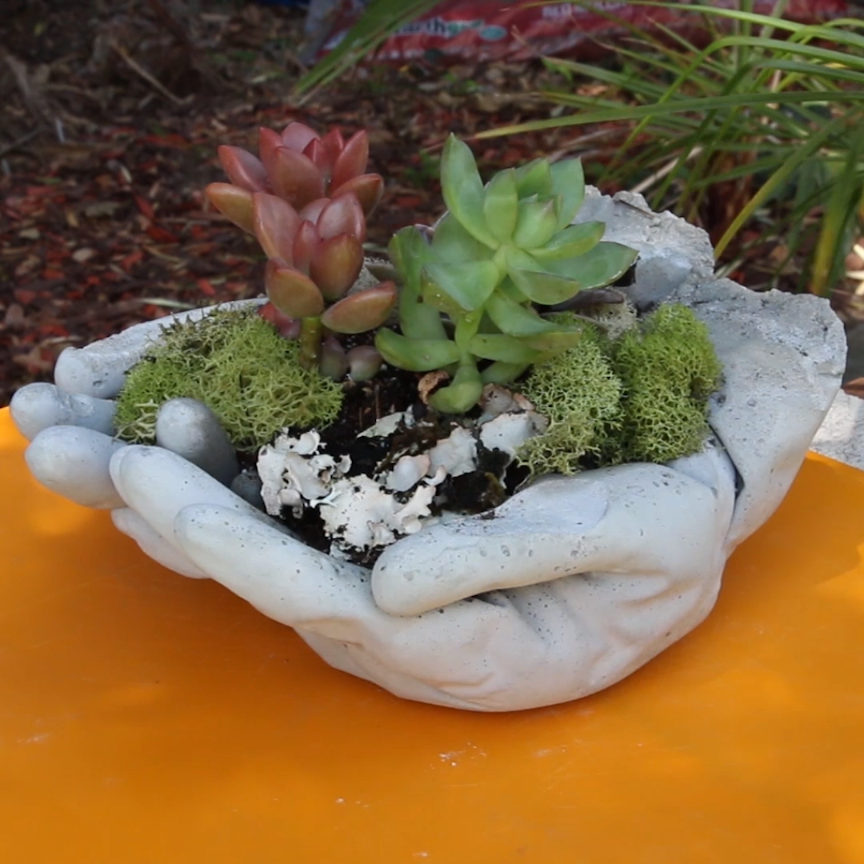 Make lovely concrete face planters
In the second photo, we will give you an idea about how to make face cement planters for garden place and making the yard looking such an amazing. For more information, take a look in the photo now and find some inspiration in it!!!
Make concrete heart-shaped flower pots
Save on money and make unique garden decor with heart-shaped concrete planters and fill here all the flowers and plants you have. For more detail, please check the photo and click on the link below it.
Make awesome flower roses by using cement as a material
We are to the best idea from this post and idea that will tell you how to make cement roses for outdoor place and decorate it in the best possible way. Take a look in the photo now and decide which idea you will make in outdoors but if you are asking me, I will surely choose this idea to make it in my own home!
How to make concrete candle holders?
Concrete candle holders are nice and you can make it in an easy way, all you need to do is to follow this project through the photo in the following and find out how to make it. Make it and love it, also tell your friends for this project. This is the last photo from this post and I hope you already found some motivation in your outdoor place!!!!
Also, follow this link and read about stunning backyard design ideas and find some idea for your outdoor place and yard!!! Thanks for your attention and have a nice rest of the day!!!