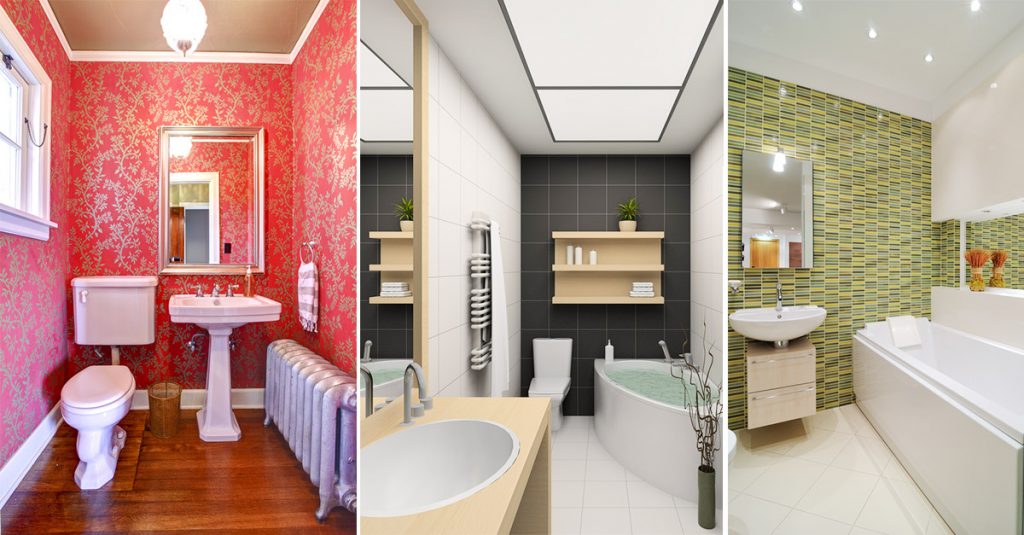 Clever Designs of Small Bathroom
A small bathroom can work perfectly if you know how to choose a design in a clever way. that's why we are here to show you a few tricks that will help you with the design. First of all, take care of the bathroom walls. Paint it in your favourite colour or just add lovely and refreshing wallpaper. The other tricks is to choose modern lighting for this place and our example is how to use hidden lighting.
See the following clever designs of small bathrooms that will help you to find ideas for bath lighting, wallpaper and bathroom cabinet organization!
Follow this link to see learn more about the ultimate diet for glowing skin, useful post shared recently on our website.
How to design the wall of the small bathroom place?
The question is: how to design the wall of the small bathroom? The answer is: choose modern wallpaper and give this room refreshment and natural beauty. Come on, see this photo and find motivation about how to decorate the bathroom walls and what is very important is to never leave it blank.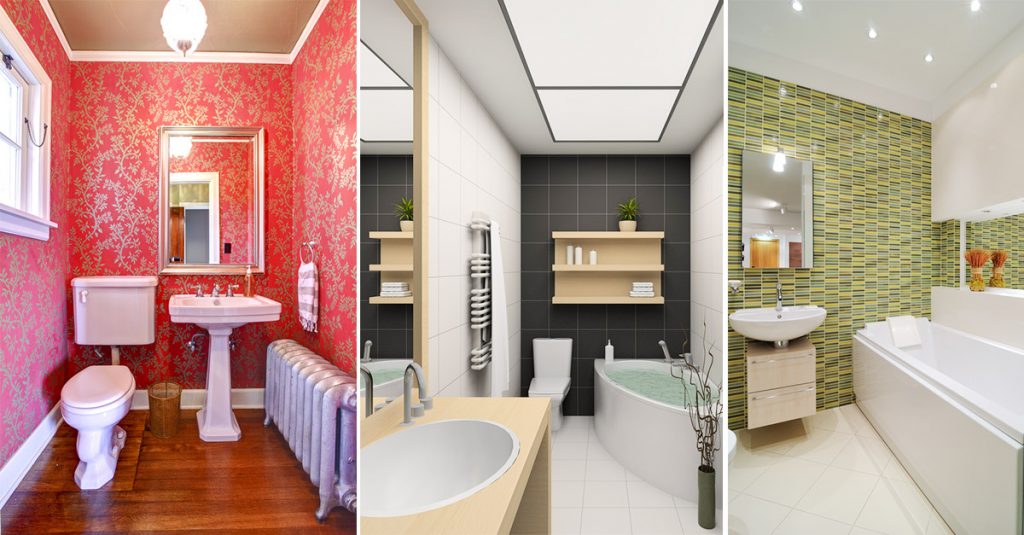 Red and white bathroom combination
The red and white colours are a great choice for bathroom design. the hwite colour helps to make this room looking so clean and the red helps you to give a little accent to the place. But if you don't like this combination you can feel free and to choose blue and white, yellow and white which is also a great choice.
See these lovely bathroom design that we have to present you in the photo.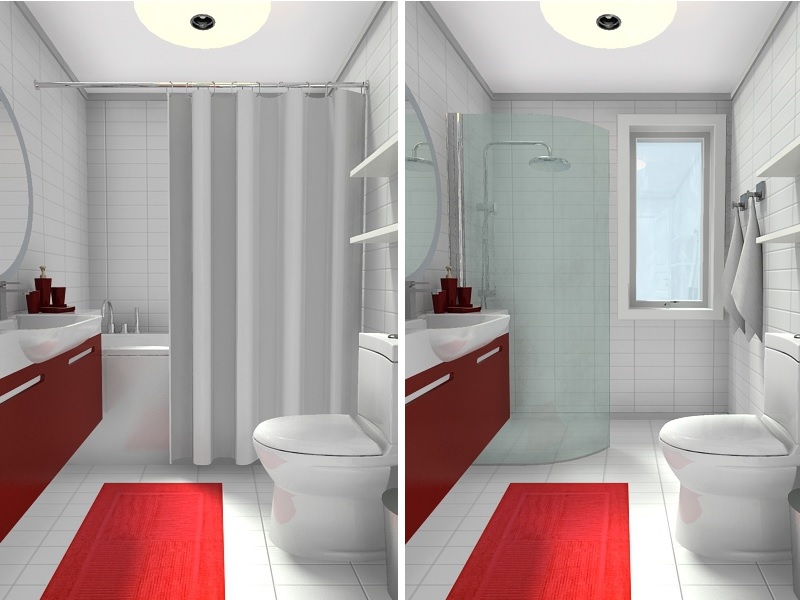 Choose hidden lighting in the bathroom place
One of the most important things in the bathroom is the lighting too. Here, you need to choose hidden lighting on the ceiling or hidden lighting bathroom cabinet. with this, you will have completely finished decoration in the bath. See the photo and find motivation for YOUR bath. By the way, you will se other great ideas about wallaper that are refreshing.
How to arrange the small bathroom place?
In the last photo of the post you have full view of how to design the things in the small space for bathroom. I invite you to see and to improve yourself that even if you have small room as a bath, you can still enjoy in the place. This bath organization is the last photo of the post, so take a view.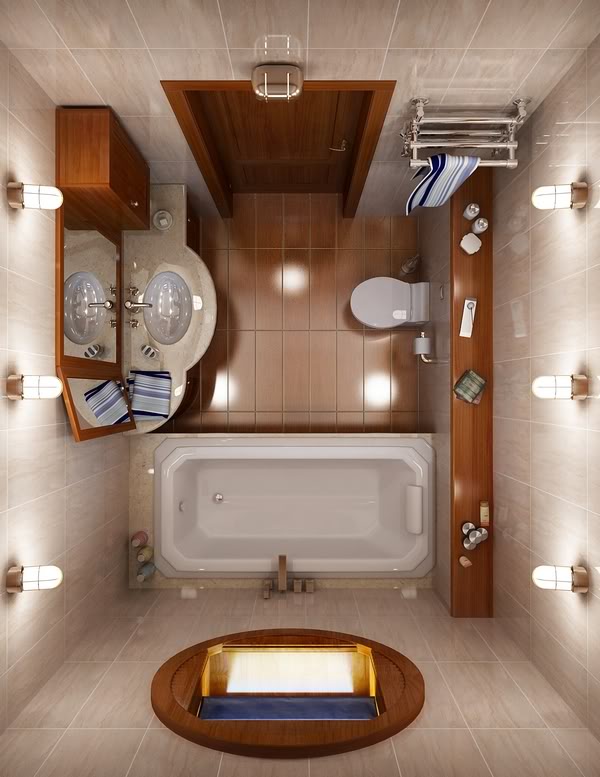 I hope that with this post you learnt how to choose the best wallpaper for bath or how to paint it in your favorite colour, how to make a combination with two colours ( in our example red and white). We have also show you how to arrange the bathroom cabinet when the room is so small and we tried to show you how to choose hidden lighting for the place. For all this, we made a little research and sincerely hope that we helped you. Thanks for your attention!