Beautifying Flower Pots Ideas
We are fed up of seeing simple flowers planted in simple flower pots. We must make something to change this look. Today we OFFER you beautifying flower pots ideas that maybe you wish to try at home. Stay with us for some time to see the ideas and learn how you can beautify your flower pots and give it a new life!
READ ABOUT: Stunning wooden decks that every person would love to have it in an outdoor place.
Beautifying flower pots with golden sprinkles
the very first idea is to apply golden sprinkles on the flower pots and give it a little glamour. Maybe you have some time to check the following photo now. We can now start with the best DIY ideas.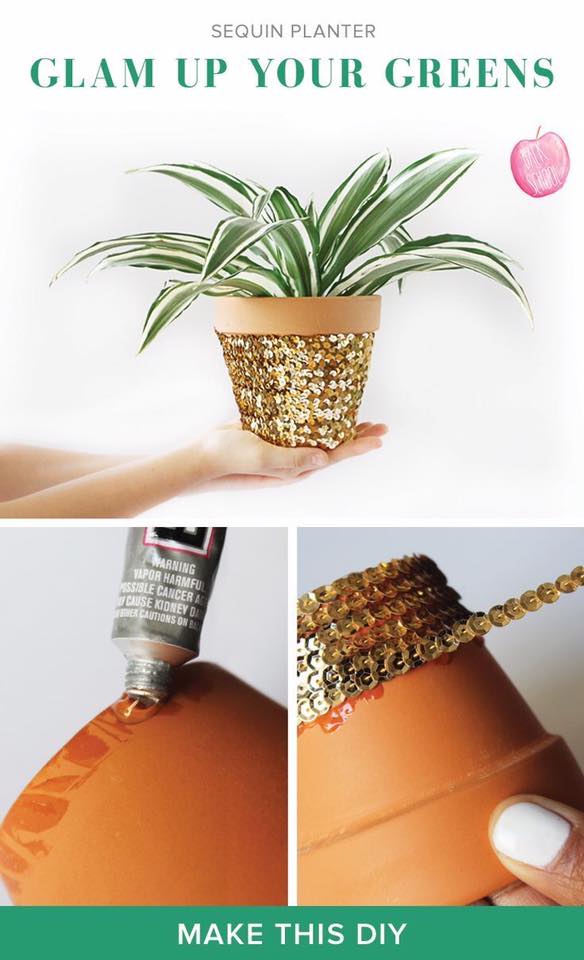 Do the crochet for your flower pots
the second idea is about applying crochet on the simple flower pot. I think that you shouldn't miss the photo now but check it and inspire yourself.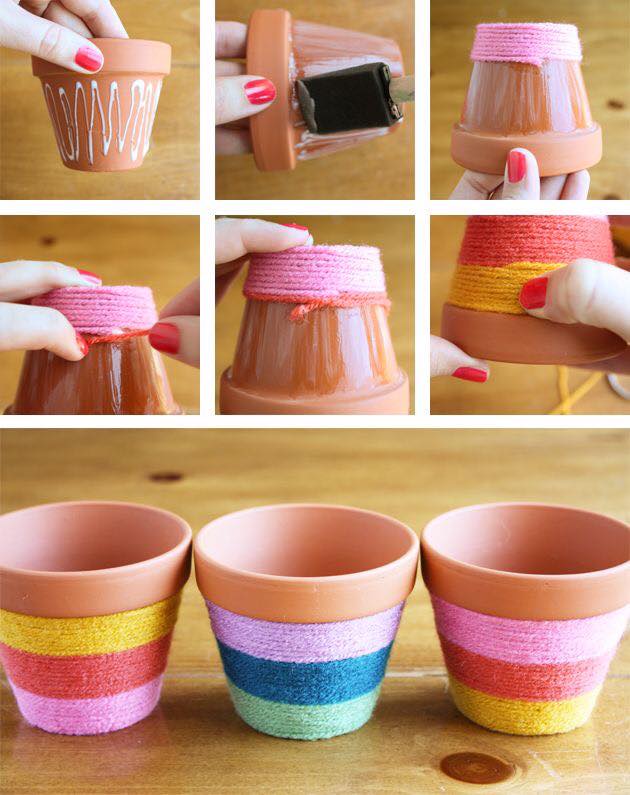 Beautifying your pots with napkins
With napkins and glue, you can have different and colorful flower pots like is shown in the third photo from the post. Take a look at it and decide which idea you will use in your free time.
Wrap the pots in rope
When you have no time but want to finish in a short time, you can use this idea. the idea is about wrapping rope on the flower pot and covering it with rope. See the next idea that follows.
Decorating tin can flower pots
When you have no flower pots, you can decorate the tin cans and make perfect design of it. Find idea in the next photo that is the last of the post, in the same time.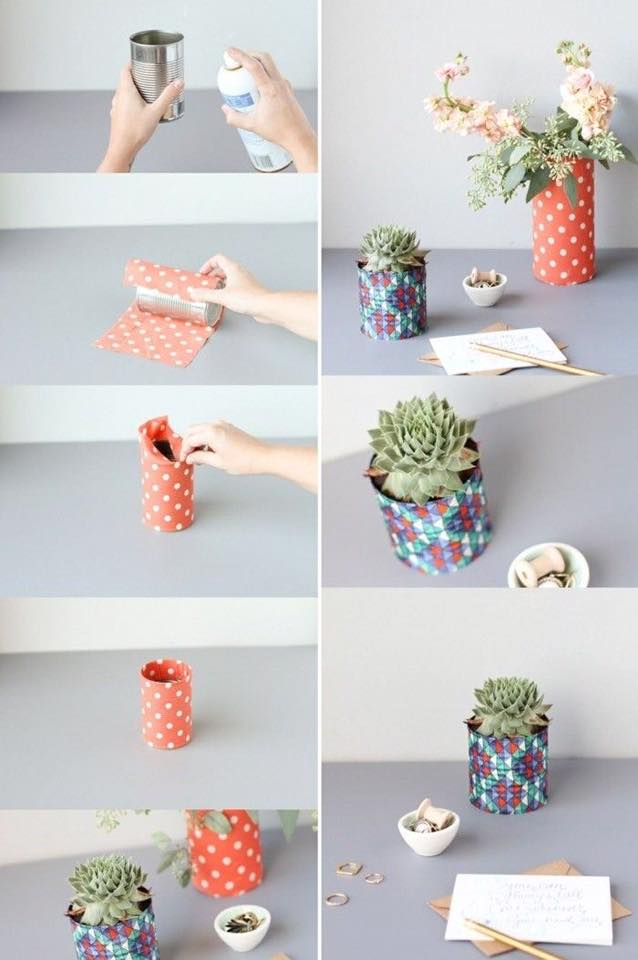 What do you think, do you dare to make some of these? Tell us in a comment which of these ideas is favorite to you and here we can put an end to this creative post. Bye and thanks!