Wooden Crates Recycling Ideas
Good morning friends! Tomorrow I woke up and saw snow through my window. Snow is unusual for the April and spring period of the year but what is usual is our amazing and creative ideas. Those who follow our page constantly already know this fact and those who haven't an idea, now you have the chance to see amazing ideas. You will see wooden crates recycling ideas and you will fill your free time in a quality way!
Make TV unit stand with wooden crates recycling
When you have no other idea about the TV stand unit and you also want to save some money, use this idea. As you can see, wooden crates painted in yellow and joined together are forming one amazing TV stand with shelves. Here you can add all the stuff you use every day. Just see this beauty.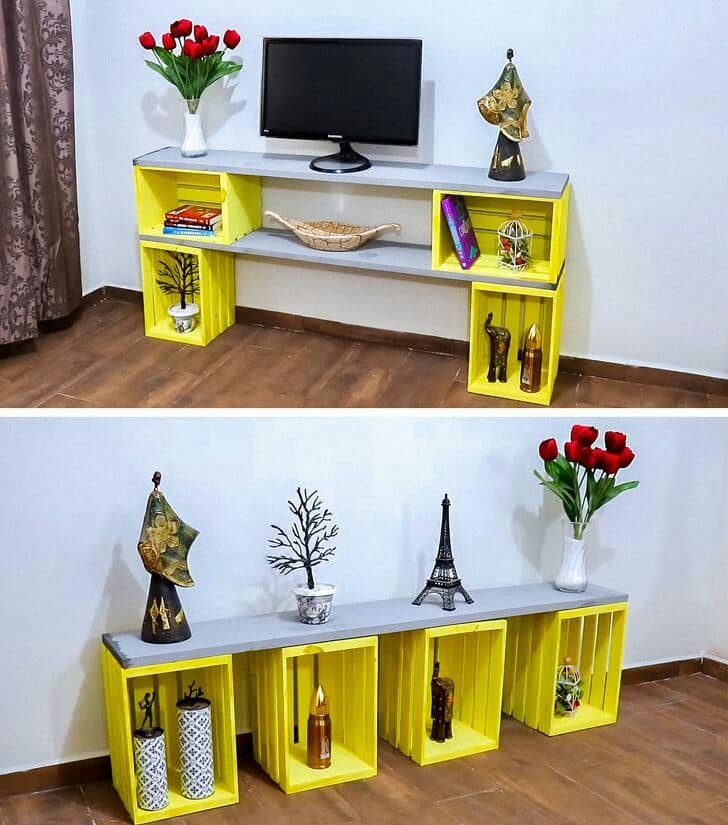 Make hanging shelves for walls with wooden crates
The second idea is about how to make nice hanging wooden shelving units with the same material – wooden crates or you can also make it with pallets. I hope you have 2 minutes to check this idea.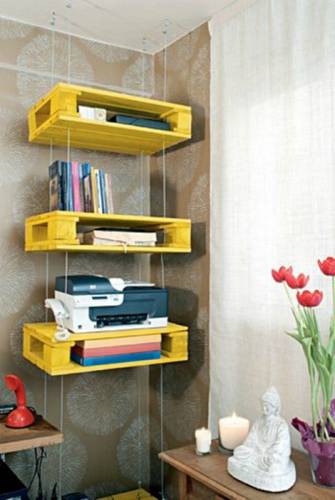 Make bureau for your bedroom place
You can also make bureau or makeup table for your room. Let the third photo from the post be your inspiration. With making this, you will find a place for your cosmetics and your room will be always well organized and there will be also some space for adding mirror above. Have a look at it.
DIY shoe organizer in an easy way
And we can also make a shoes organizer and storage idea by checking this photo that follows. Use this idea as motivation to do the same project at home in no time. Also, tell your creative friends about this project an make it together.
Don't go anywhere, also check about how to make your own DISINFECTANT SPRAY at home in an easy way. Thanks for your time and go outside to enjoy this weather, reminding us of the winter period.