Unique Ceiling Lighting For Adding Charm in Home
Good afternoon friends! What a beautiful rainy day today, perfect to stay at home and read our posts. Today, we will try to keep your attention with our unique ceiling lighting to add charm in the home! Stay with us for some time and look/fond some designs for your apartment or house! Enjoy!
Also, read about our last post about how to fix the hole in the drywall and solve your problems for a short time.
Most people choose standard and direct like at home. Don't be the same people and try to be different in everything. For example, bring different light in the home, enjoy a unique look and indirect design. Maybe you can choose something like we have in the first photo of your bathroom?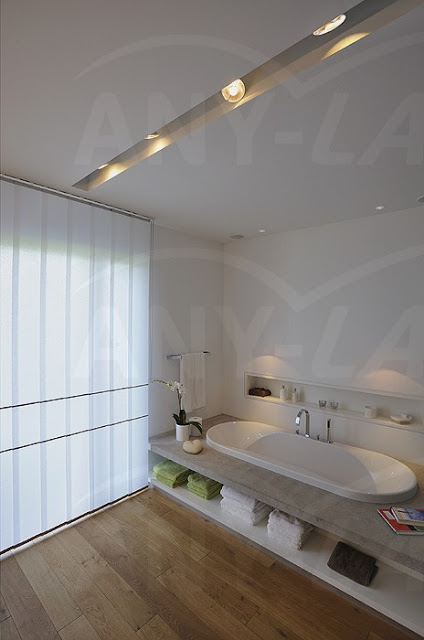 Gypsum ceilings and modern LED ceiling lighting are also great choice to choose for your living room or even for the bedroom. Find the details in the photo now that is the second of this post.
But if you don't like yellow lights, you can choose black, white and red indirect lights and this to be your choice for the home. See the third idea.
Amazing interior ceilings to bring charm at home and at the same time enjoying in the modern home. Take a look at the photo that follows. To be honest, this is the best idea from this post. ( if you are asking me).
Blue, yellow and white combination for the lights of the ceiling is also a good idea. Take a look at the last photo from the post today and find idea for home.
I hope that these ideas were a wonderful choice for you and you will keep following our page in the future when we will be back with new ideas about interior and exterior design!!! If you are in a plan to go somewhere don't forget to take an umbrella.