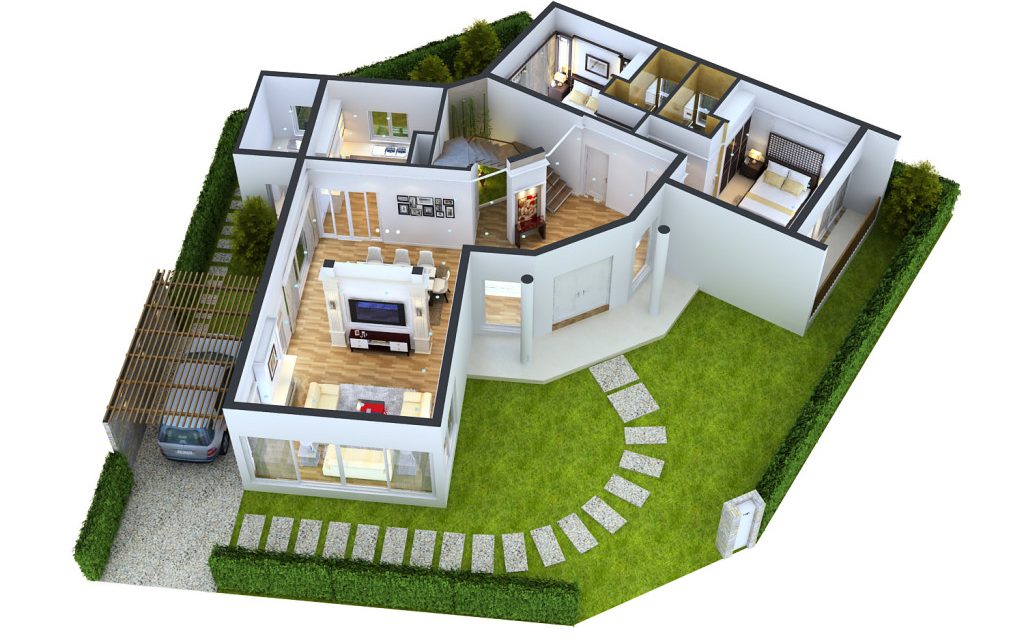 Two-Bedroom House Plans in 3D
Any home is comfortable when is done by the hands of architects.
In the two-bedroom house plans it might be a lot of space for just one person, it can be just the right amount for a growing family. It's also great space for a couple who needs space for an office.
Follow this link to read about our last post that we shared yesterday and was about awesome living room places and designs.
Two-bedroom house plans
In the first plan, we can see full plan of a large home. Here we have two-bedroom, one kid's bedroom, one kitchen, one living room, one terrace place, one closet, one toilet, and a large bathroom. Good organization for modern home.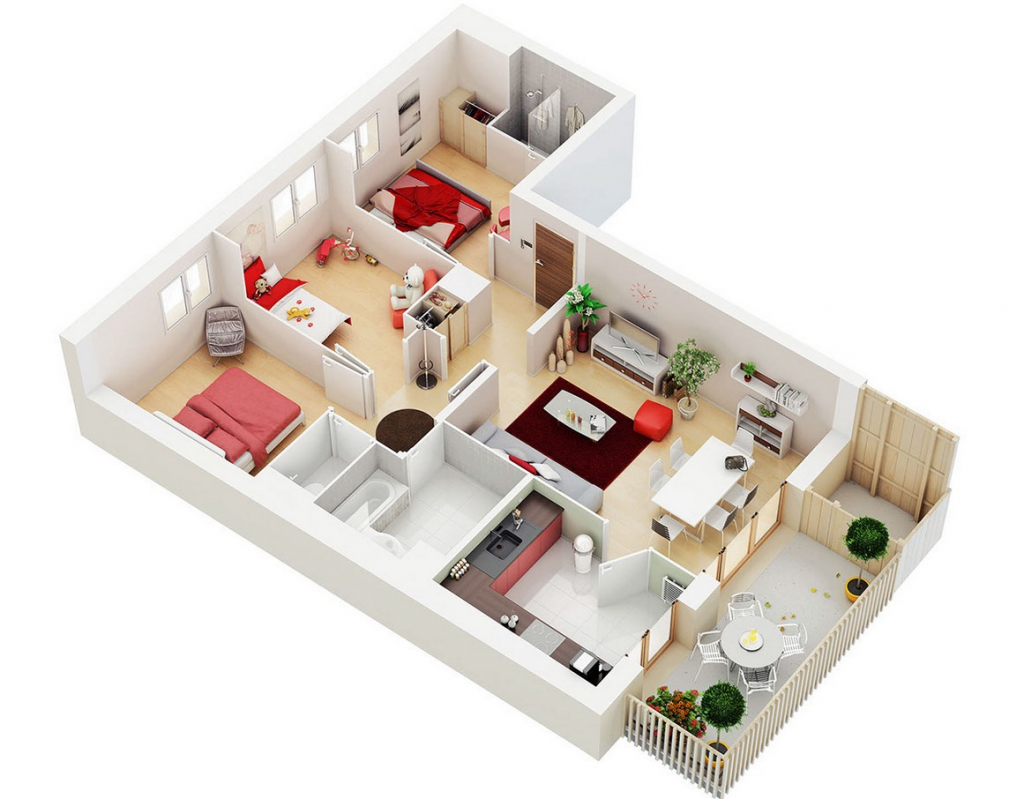 House plans with two bedrooms
In the second photo, we can see two-bedroom, one large living room, one kids room, one large balcony place, one front yard, one kitchen, one dining room. This is great plan if you live alone with your partner or even it's great if you are a large family.
Having three beds in 3 bedrooms is also a super idea
In the third idea, we will show you how great it is when you have even three bedrooms in your small or large house place. With ideas like this. we can create one large space for our family. I invite you to take a look in the photo now and find some idea for the home place.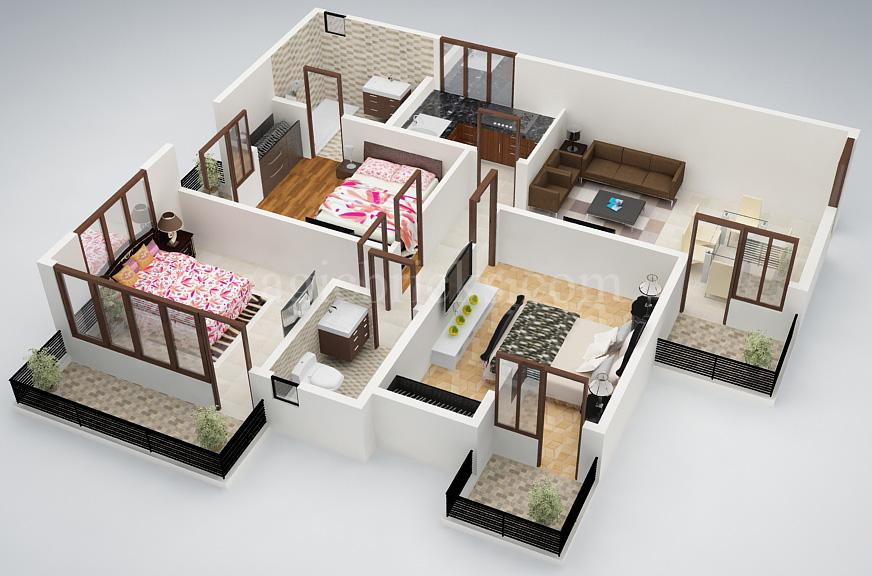 Original house plans in 3D
In the next photo, we can see two-bedroom, entrance hall, bathroom, dining room, kitchen and living room. Here we can have everything we need. As you can see there is a plan for outdoor place and front yard and also there is a garage for your car. See the photo now and find some amazing house plan in 3D for the future home.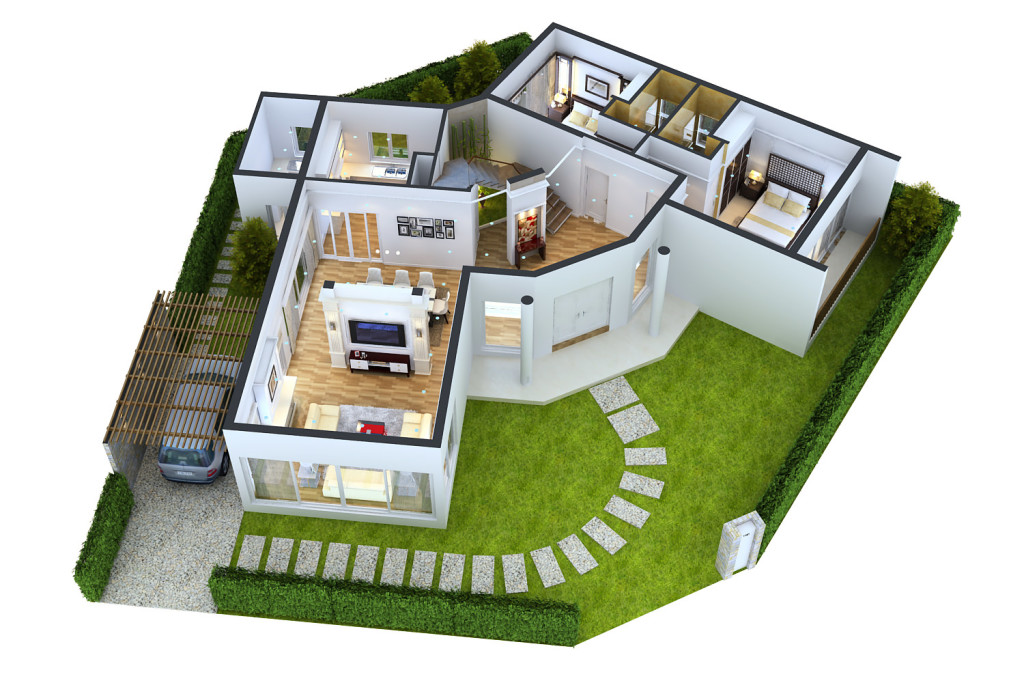 Having a three-bedroom and open living room area
And in the next photo, we can see that having a bedroom that is comfortable means that we need large space and closed rooms. But for the living room and kitchen place, we can have an open area. Here we can live life with a lot of passion, love and modern way of living.
Two-bedroom house plans – the best and the last plan
In the last photo and the best plan from the post, we can see the perfect house plan. Two bedrooms, two bathrooms, one living area, one kitchen, one entrance hall, and one balcony place. I like this organization which is great for two families. Take a look in the house plan and find some organization and idea for your future home.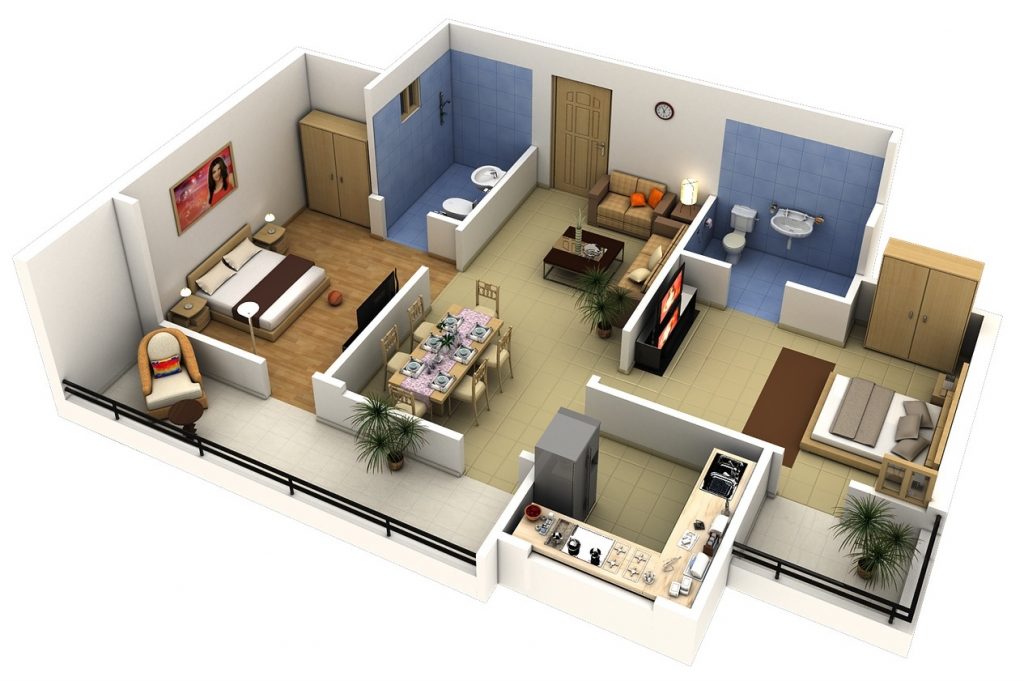 PHOTO SOURCE :
www.amazingarchitecture.net