The Most Beautiful Trampoline Reuses Are Here
Good afternoon friends, how are you? This day we will keep on the most beautiful trampoline reuses and promise you a great time spent with us. Take your seat, prepare coffee and learn how to do the best reuses, of course, if you have a trampoline in your yard and you don't use it. TURN ON your creativity on the highest level and do some of these crafts (in the following) to beautify your yard place and make happy your children!
Read our last post about: Is a baby nasal respirator necessary?
Trampoline reuses- make perfect sun shades for your children
The first idea, as you have an opportunity to see in the photo, is sunshade done with an old trampoline. When your kids are small, they will surely want to jump above the trampoline and when they grew up, just reuse it! Create a sunshade place for them during the hot summer days!!! This place can be also used to celebrate a birthday here, to make a party, etc.
Make a daybed with trampoline
The second idea is about how to make a daybed in your outdoor place. Perfect idea, you can lay here, read a book and enjoy in your garden place with bed done with so much effort, creativity and imagination.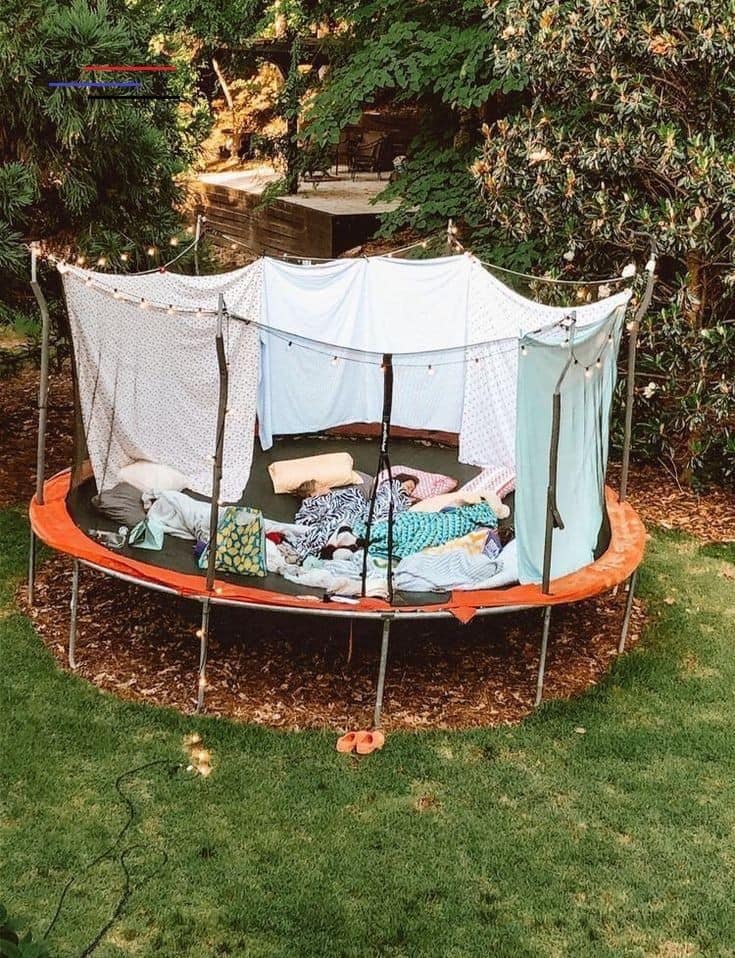 DIY trampoline tent
The third idea is about how to make trampoline tent. This is also good idea if you don't have any sofa in garden place. Don't throw the old trampoline now when your kids don't use it, but give it a new life – reuse it. Make a sofa from it and spend the free time here while seating and drinking coffee with friends/aprtner/neighbours, etc… Check the details in the photo now and make the things clear.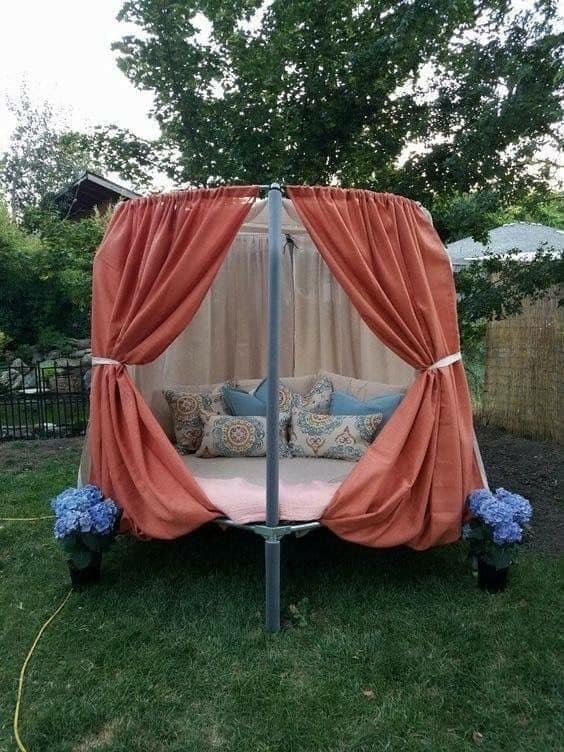 TRampoline reuses – DIY trampoline swinging bed
The last idea is about how to make trampoline swing or swinging bed. Now, don't waste your money to buy swing but make it by yourself. The only thing you will need is curtains, trampoline, sticks, mattress, and cushions. Take a look at the last idea from our creative post and here we will end the post.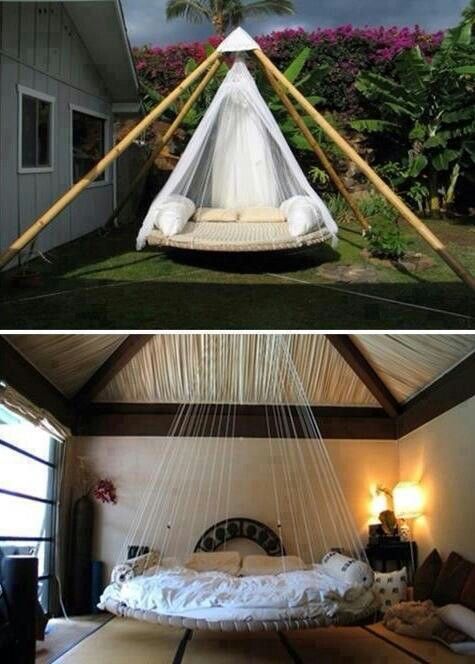 All ideas are great. Idea to idea, we scrolled to the end of the post. Now, what else can I add unless to thank you for your time and attention and invite you to stay with us and FOLLOWING for more!