The Best Options for Loft Apartment
Living in a small home makes you changing the room design once a week just to TRY to save some space. Would you change anything in your loft apartment? If you live in an apartment like this, in the following photo, you don't have to change anything AT ALL.
Also, read about how to design your backyard in the best possible way and have the best garden there. But first, don't miss the following OPTIONS for your open space apartment.
Loft apartment design
In your apartment, you can have rooms that are open space. No doors needed here! Living room, dining room, kitchen all this on the first floor. Actually, you need the biggest space for your living room to receive your guests.
On the second floor, you can leave some space for the bedroom. Here, you can also have some space for your bathroom and this floor to be just for the bedroom and bathroom. This is how you can live large in your small apartment and have a large space for you and your family either.
Example like this you will see in the next photo that is the very first from our post. But also don' miss the next photos.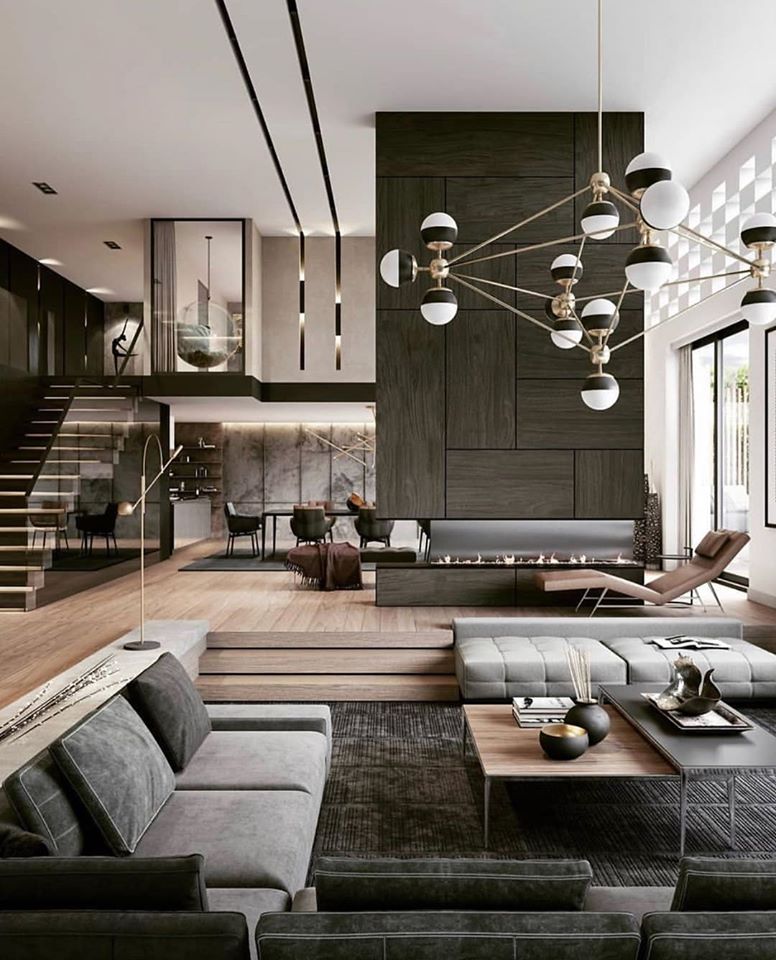 In the next photo, we can see industrial style home decor for your apartment so maybe you will like it. See the photo now.
The third photo is about how to design your tiny apartment in way like this. See the photo now and find some idea for your own home place.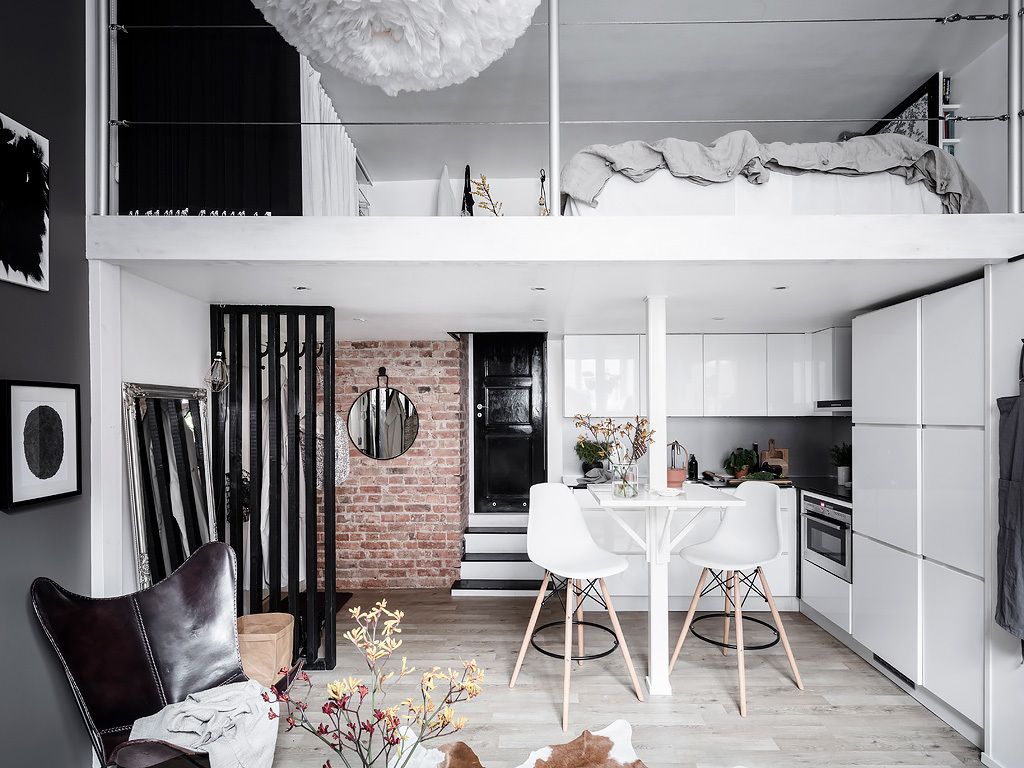 Black and white are standard colors for home and your loft apartment can look like this.
In the next photo you can see the details of the apartment and every corner of it. This will be the last photo from our post, take a glimpse in it.
This is all we had to share with you in this post now and we invite you to be our follower in the future to see the interior and exterior design ideas. Bye!