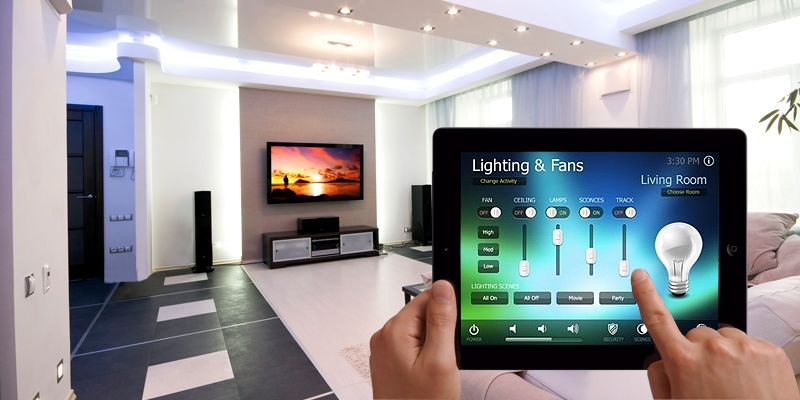 Smart Home Solutions for Your Comfort and Security
Have you ever tried looking for an item that you needed to use at that moment but couldn't find it? Even after searching every corner of the house, you still couldn't find it. You dropped your tired body on the couch and gave up.
For other people, it might be the need to know whether their kids or pets are safe at home or whether someone is at the front door without going there to check. Regardless of the type of comfort or security you need, there is a smart home solution for you. These days, with the help of the Internet of Things (IoT), home automation is becoming common and affordable.
Because people are different, each smart home will be unique. You can find various systems and solutions that match your needs. We will explore a few of them in this article.
IoT-Powered Smart Home Systems
Surveillance System
Installing a smart surveillance system such as a security camera in your home ensures that you go to work or travel without the fear of damage or theft. With this technology, you can monitor your entire home in real-time. It has various sensors that identify suspicious movements around a building, and then send a notification to the owner.
You can connect the camera to your smartphone, which enables you to keep tabs from wherever you are. Some are weatherproof, so if you install them outdoors, the elements will not damage them. You can also get wireless options to prevent criminals from knowing that they are being watched. Some security cameras offer colored night vision for intelligent and accurate motion detection.
Additionally, installing a video doorbell helps you to know who is at your front door. You don't even need to leave the room to go see who is there. This system is very useful in the cases of poach pirates, property theft, and home invasion as the homeowner will have ample time to call the police.
With a smart doorbell, you will not only see but also speak with whoever is at your door. If you are not at home, the doorbell records footage of people who visited you or approached the door. You may want to watch this video to see how a video doorbell works.
Smart Lighting
Enjoy the benefits of a smart home by installing an outdoor-friendly lighting system. It can form a network of security lights for your front or back yard. You can include components like step lights, spotlights, pathway lights, and floodlights.
These lights can detect motion when connected to a smart system. You can control them from your smartphone once they are connected. The lights can be set in such a way that all of them will turn on if one detects motion.
For indoor lighting, the system allows you to choose your preferred hue. You can choose cool to warm white tones, dim low, or bright light. The light automatically adjusts depending on the intensity of natural light entering the room.
With just one tap on a smartwatch or smartphone, you can create the perfect ambiance your room needs. Some smart lighting systems automatically turn off when everyone leaves the room. They last longer and save energy, thereby, reducing your energy bills.
Smart Temperature Control System
A smart thermostat ensures that you save energy by helping you to monitor and control the cooling and heating system in your home by voice or phone. You can also set a temperature schedule to help reduce your energy bills.
Some models have remote sensors to maintain a constant temperature all through the home. The system offers optimum comfort, advanced temperature sensing, and an algorithm that learns your preferences.
Entertainment System
When it comes to the living room, soundbars and televisions steal the show. But in a smart home, several other gadgets combine forces to make your living room come alive.
First, there is a smart speaker that does not just play music but also serves as a central control center. It allows you to control other gadgets by just speaking to it. You can also broadcast sound to every corner of your home.
Second, you may want to add a smart display. It works like the smart speaker only that this one has a touch screen for viewing live feed from the security camera or smart doorbell. You can also use it to control other gadgets and make video calls. When it is idle, it can display your personal photos or a selected gallery.
Additionally, you can control your television or music system to play a selected list of TV shows or music playlists. IoT technology ensures that the AV system delivers top-notch sound that makes for an enjoyable movie or dance experience.
Disaster Prevention System
Sometimes, your home may have an electrical problem, gas leak, carbon monoxide leak, and so on. But the only time you discover this problem is when the issue has become worse. To solve this problem, you need to install a smart system that automatically detects disaster and alerts you about it.
This system is not a rescue solution. Rather, it is a self-monitor that notifies you when necessary. By installing it, you will be able to detect plumbing leaks, appliance failure, and electrical issues on time. This will prevent fatal accidents from occurring within your home. You can click on https://www.pods.com/ to get tips that will help you prepare for disaster.
Conclusion
Imagine the best comfort, security, energy efficiency, and design that you can get by installing smart home devices. They allow you to control door communication, heating, lighting, entertainment, and much more. With a single click on your smartphone or a voice command, you can control everything in your home.