Reuse Old Tires – Don't Throw It
When we talk about old tires we can make interesting things about it. We can make a creative vertical garden, we can use the tires as flower pots and many more ideas we can make. I think that this post will motivate you to reuse old tires and do STOP throwing it!
WAIT until you see such a cool idea we have to share with you in the post now in the following. After checking the ideas, tell your friends about it and together make the project.
Reuse old tires – make vertical garden
Just hang the tie on some of the garden walls and here add flowers. For more details and motivation see the photo that follow now.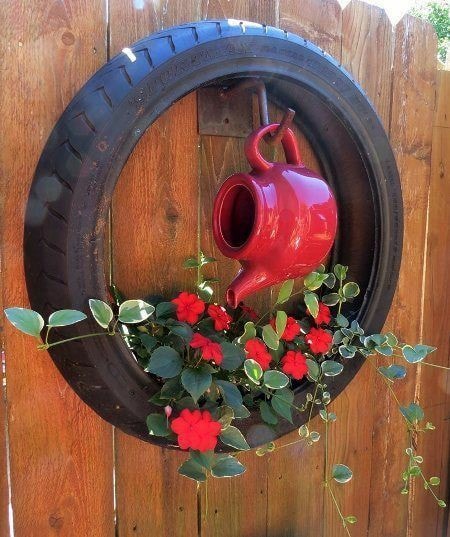 Recycle tires and give it new life
You can take care for any tire in yard and combine it with flowers. The result to get is amazing and I'm sure that we all need this in our garden place.
Reuse old tires as flower pots
Save money for buying expensive flower pots and now make your own pots with tires. Take spray paint and paint the tire in pink, purple and yellow and enjoy in a colorful garden.
Bird house holder with tire
And the next idea is about how to reuse old tires and make a holder for birdhouses. Make something good for these cute birds, animals that need some help from us. Draw some inspiration in the following photo that will leave you impressed for sure.
Idea to idea we are to the last paragraph of our post today. Thanks a lot for your time. Come on, also motivate yourself with our garden pathways that are very amazing, and maybe you can combine it with tires. Click here for details.