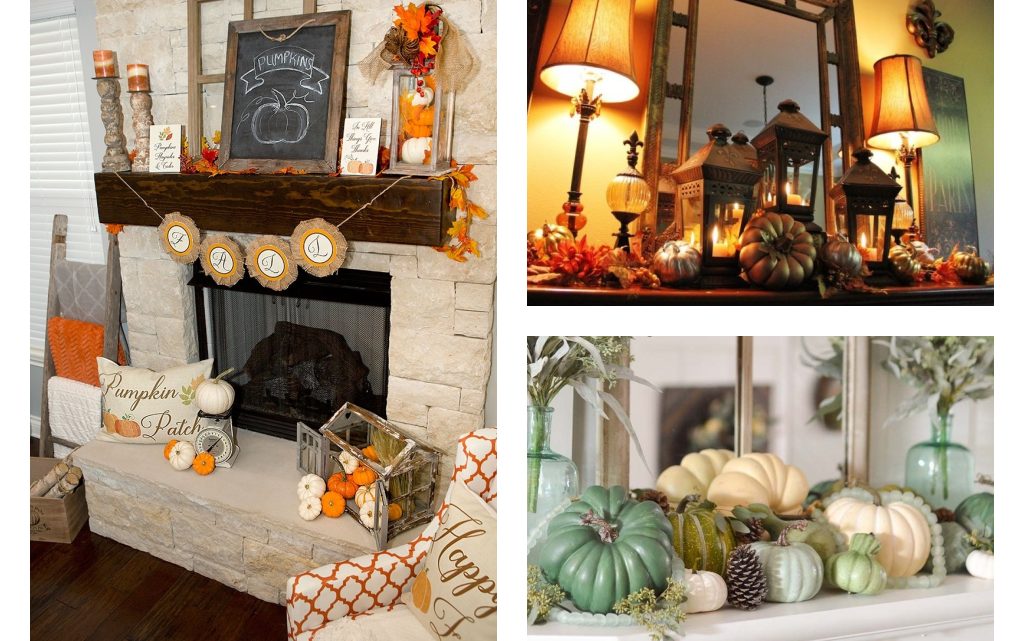 Refresh Your House With Fall Home Decor
Slowly but surely, cold days are coming and at the moment we enjoy in the fall season. The fall season is a period with rains, cold weather and period when we must face with the fact that we should spend more time indoor instead outdoors. To decorate our home with a fall accent won't cost us a lot but we can use everyday things that can still make our home SWEET HOME. That's why we need to design our home with fall home decor, and here is the right place to find suitable ideas for that. Stay to the end of this post, check the images and find ideas for your home too. And if you also want to add a wood slice on your house walls, follow this link which leads you to the best wood art ideas. 
Add pumpkin on the entry hall table for inviting entrance
The most important and significant elements of the fall decor are the pumpkins. You can arrange it on every possible table in your home and to have a stunning design. Check, the following images and find idea about how to decor the place around the fireplace.
Photo via www.pikby.com
Fall home decor will around fireplace gives you gorgeous look
When we think about the fall period the first thing that comes to our mind is yellow leaf and pumpkins. But the question is: Where to add it? In my own opinion, the best thing for adding leaf and pumpkins is the place around the fireplace. Create a cosy seating area here with a lot of pumpkins around, one white chair, one lantern and candles. This is a romantic decoration that will totally change the look of your house. Check the following two images and find ideas about how to decorate the place around the fireplace in your house.
Add pillows that remind to the fall season
Choose modern pillows with a leaf that reminds to the best period of the year, fall. Add it on the sofa in your living room, also add a blanket that completes the decoration. Find inspiration in this photo.
Make some DIY fall crafts made of mason jars
Fall home decor can be also done by your hands, of course, if you are a creative person. The next thing you need to do is to take 4 mason jars and to fill it with leaf. After that, write one letter to label and apply the label to the mason jar. Write FALL and add this decoration in the place you think is suitable.
Add fall lamps and lanterns to complete the decoration
And finally, to complete the decor add lanterns and lamps that will bring the light in the house in a modern way. The choice is yours so you can decide if you want floor lamps or table lamps and lanterns. Check this photo that might serve you as an inspiration.