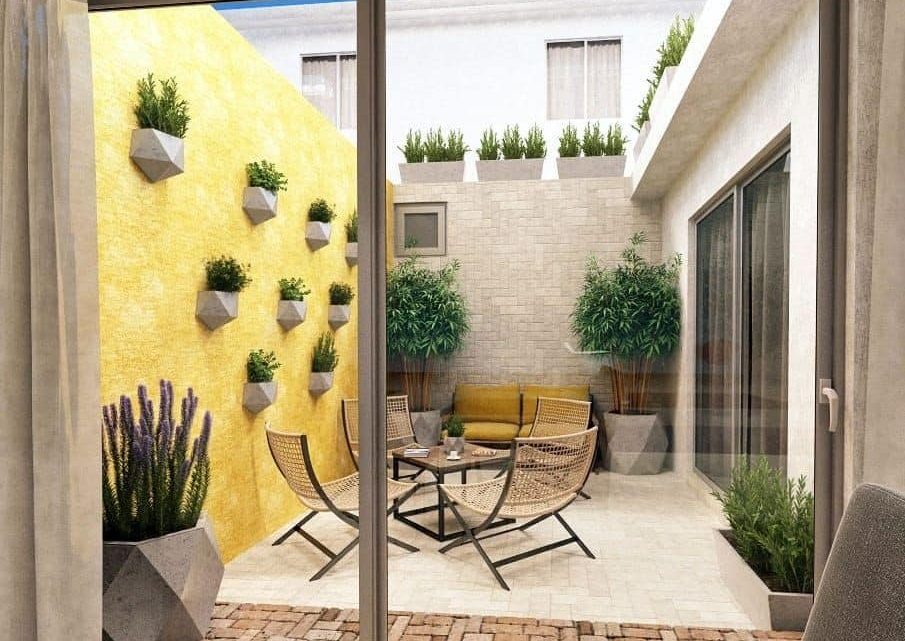 Nice Outdoor Decorations
Hello friends. For this evening we have chosen some nice outdoor decor ideas and you will have the chance to take a look at it. To make nice outdoor decorations you need to check our ideas in images that we have to show you right now.
Every outdoor are can be good looking, I mean for the courtyards and balcony designs that we will show you in the following.
Even thought the place for your garden is small, you can still have a nice design if you take care and choose the best elements for the place. Plant here the best flowers, green and small plants and love the decoration. Now, see the very first photo from this post.
Create seating area in the courtyard place and find place for your flowers and also create here seating area with the best window covering and everything else. I just invite you to see the photo now which is the second from this post.
Create vertical garden in outdoor place and simply love the decor. With small garden like this we can enjoy in our free moments. I invite you to see this design and to find some impressions and ideas for your house and exterior place.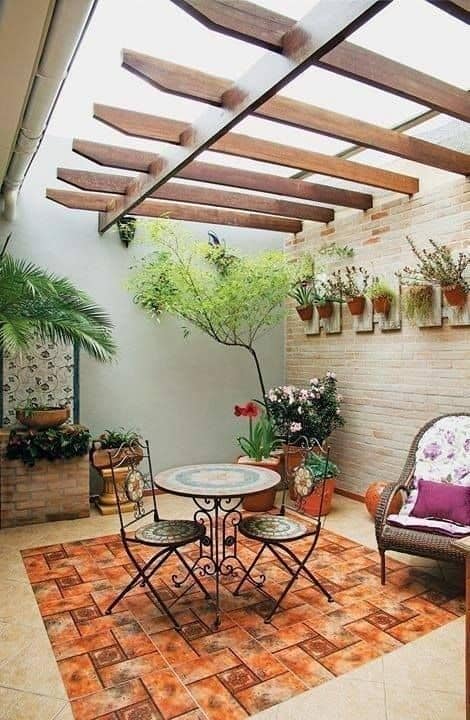 The home courtyard can have this design and you can spend all the free time you have here. This is the place that your house and exteriors need all the time until now. Add black and white carpet for the floor, creative small seating area here and to spend the free extra good moments here.
With bricks material used for the walls in an outdoor place, glass fencing and few flower pots filled with flowers, we can make the best courtyard design and here to take care for all the flowers and green plants that we have at home. Let this photo be your inspiration. Spend some time and see this photo.
How great it would be to have lovely terrace design when you open the door in the kitchen place and to cook here with style. The style is what we are looking for all the time, this is the thing for having nice exterior design.
I hope that you found some nice ideas for the outdoor place but also be kind to see the interior and see how to choose the best clocks for the house walls. Take a look and enjoy but also read some other useful posts that we shared with you this month! thanks for following and keep doing that in the period that follows, in June. 🙂