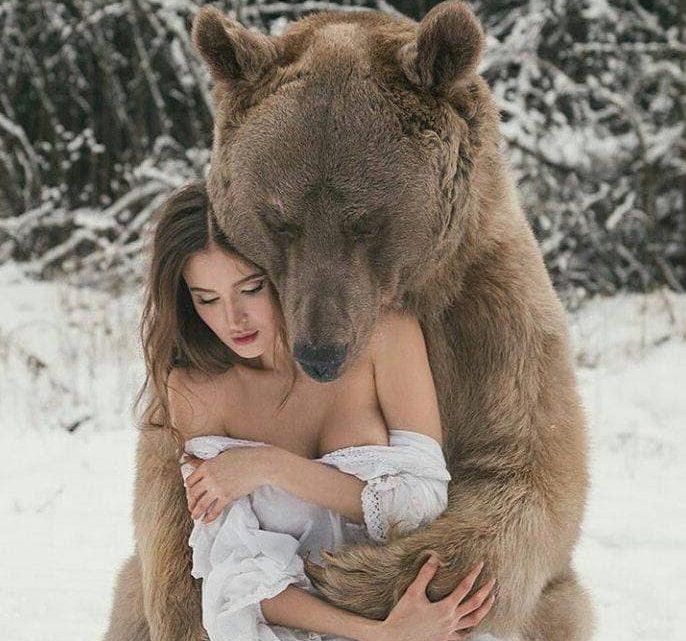 Meet Stepan the bear and his Friends
Meet Stepan the bear and his friends is the title of today's post and we will try to give you impressive photos. These are probably the best photographs that we've seen in a long time before. If you are asking me, I think that we should give a huge round of applause for the awesome Photographer Olga for taking these photos. People pictured in the photos are models, the place is in the forests in Russia and the bear's name is Stepan. Stay with us and SCROLL DOWN!
Also, read about how to make perfect pumpkin flower pots and here to plant all the flowers you have.
I think that in the first photo we can see a combination of power and beauty. Even though Stepan the bear is still a wild animal, we can see that he is so much love that animals can give to us humans. I'm not even sure that we as a human can give back in the same way?
The second photo is a little funny and reminds us of Masna and the bear. But here I have a question in my head, how can one little child be trusted and be so close to such a big bear, Stepan. Is it safe???
In the next photo, we have the same friendship and can see that the bear is so close to the girl but shows so much love for her. This looks like a real friendship, back to back. Don't you think the same as me?
Do animals actually needs our hugs? Well, I think that YES they need it but they don't need violence, hate because they have feelings as we have! Spend some time to see this cute photo, love, friendship, and harmony between bear and girl and nature around.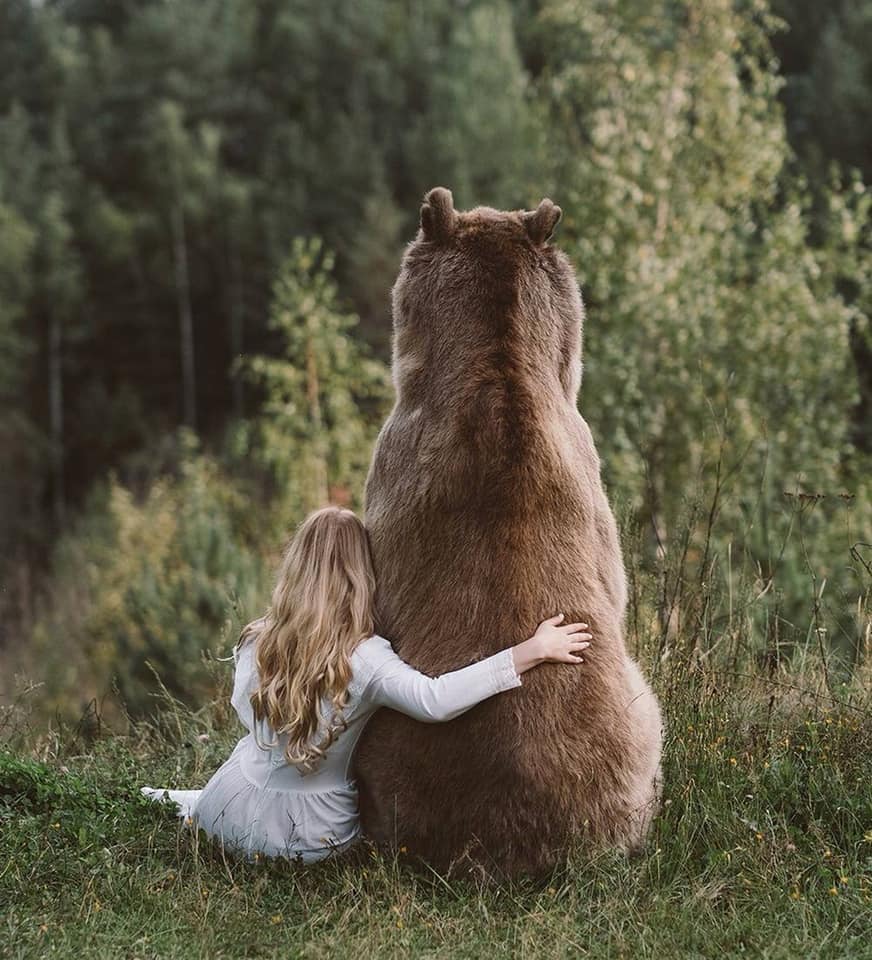 A big bravo for Olga that did such an amazing photo! This photo will make us think if the wild animals will try to hurt us or protect us??? I can't be sure in this after checking this photo.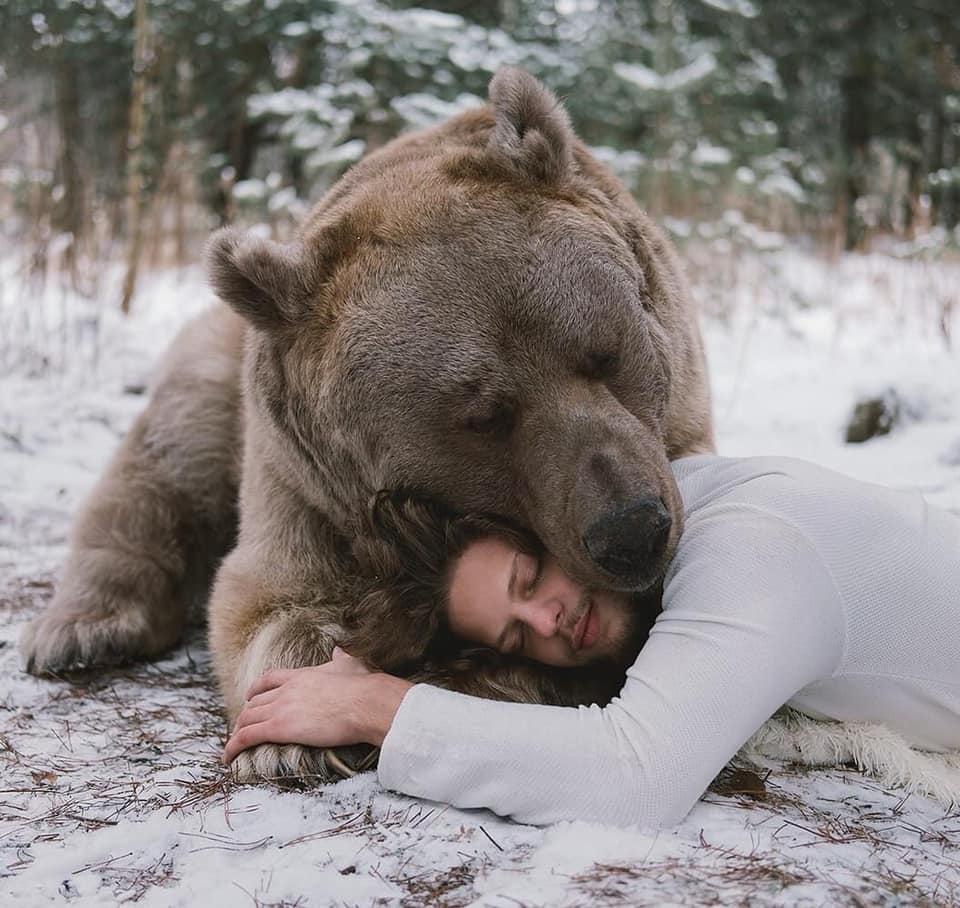 Well, if you agree with me and you think that these photos were so amazing for you, share with friends and keep following us in future dear friends.