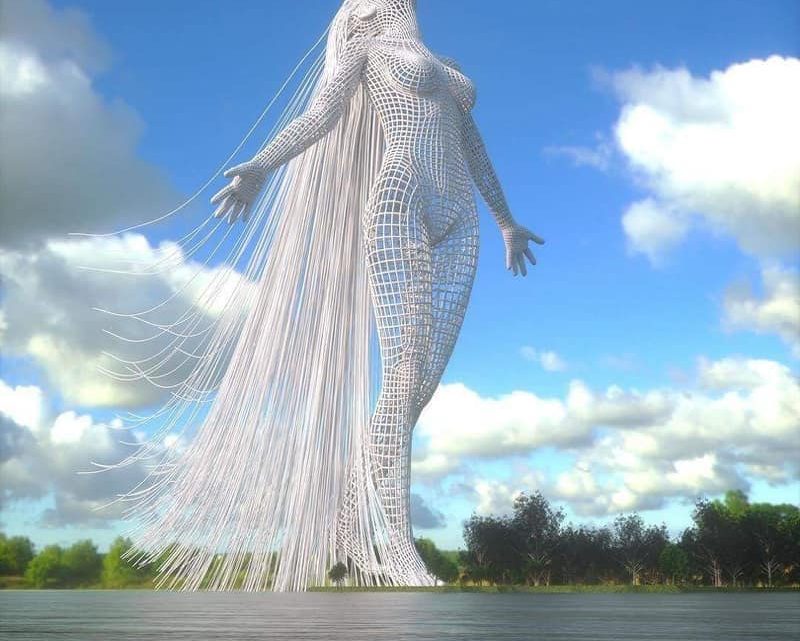 Incredible Sculptures by Artist Chad Knight
Nowadays, there are many artists who can make incredible art with the help of 3D plans and programmes. Some of them will share their work on social media without taking any money but the others will want to be paid to show their art and talent. Today, we will show you some famous sculptures and art pieces to one of the best artists around the world, his name is Chad Knight. If you want to learn more about this artist and to see their art take a look in the photos that follow.
Chad Knight, who is he? He is a 41-year-old artist who creates mind-blowing digital art in 3D programmes. His work fascinated all the world and this day we will show you some of their work and incredible sculptures, stay with us to have a look at it.
As you can conclude, the most of the sculptures are presented next to the river and water and the others are exactly placed in the centre of the water. With this, they look fascinating! For beggining, see this woman statue, incredible work!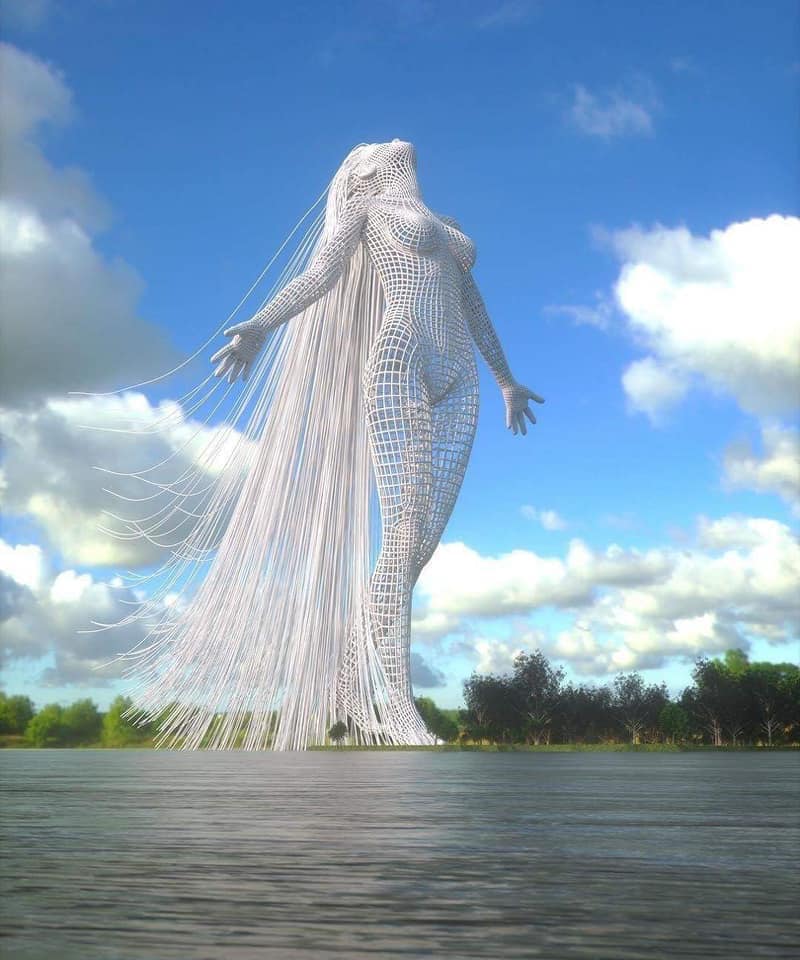 In the moment, you are looking at amazing statue of a man and woman hugging together which is perfect them for presenting love and passion with combination of contemporary architecture and engineering.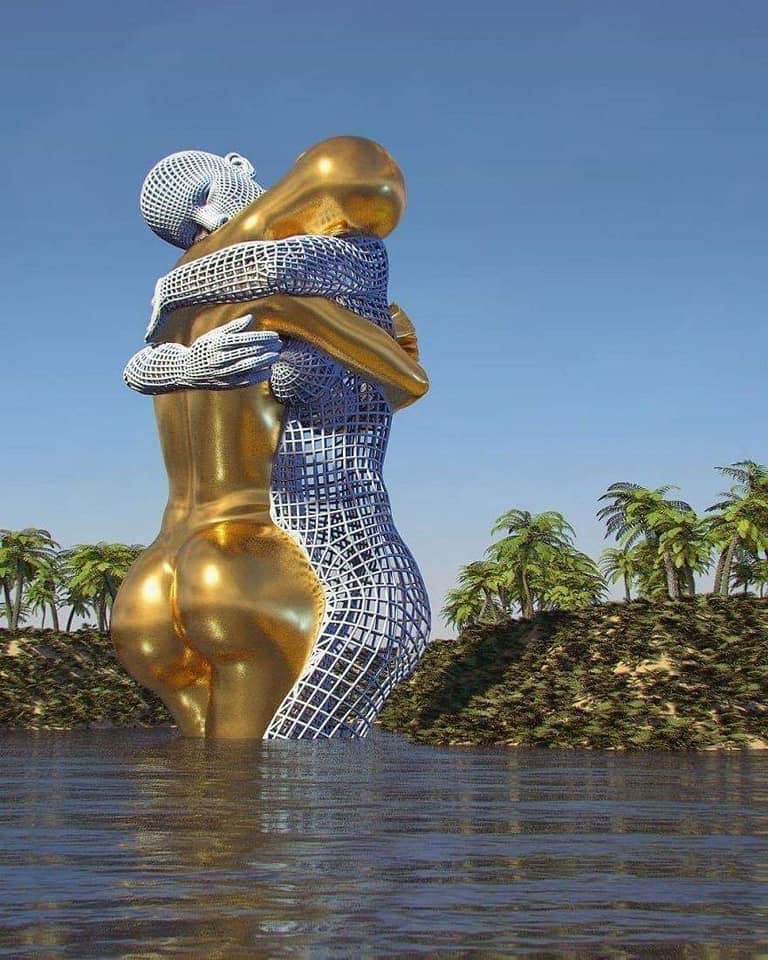 To be honest, I really like this sculpture of woman seating next to the river and watching the birds flying. This is absolutely great 3D design that I hope can be realized in near future somewhere.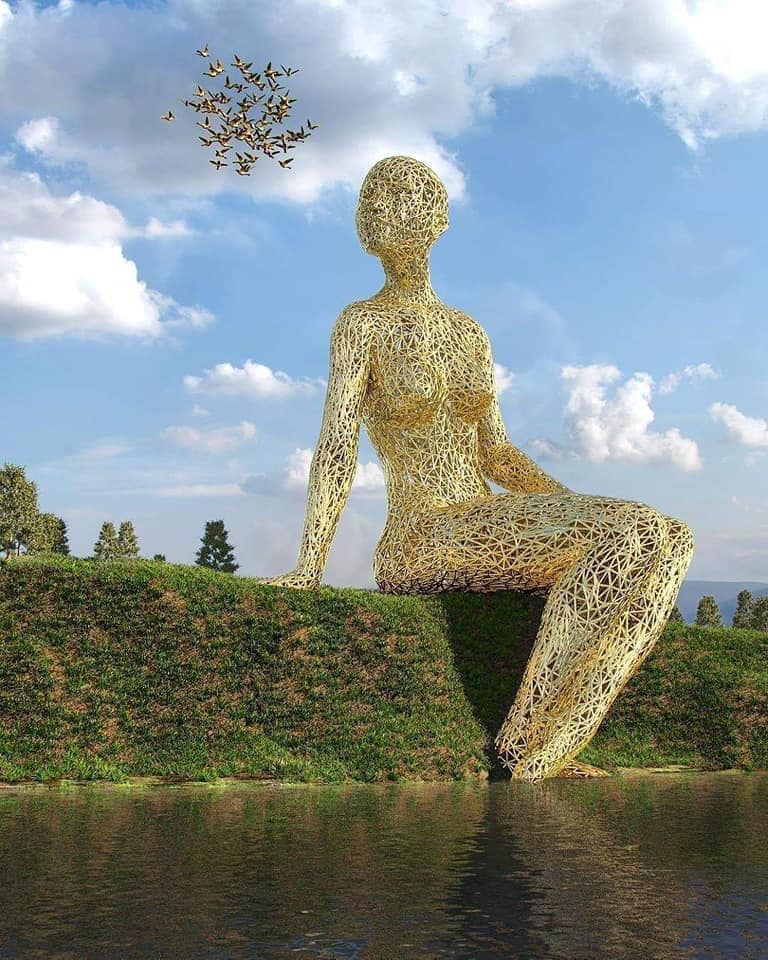 Incredible sculptures can be transformed into piece of art and waterfall and you can have the chance to see this art in the photo that follows and to admire to the work of this man!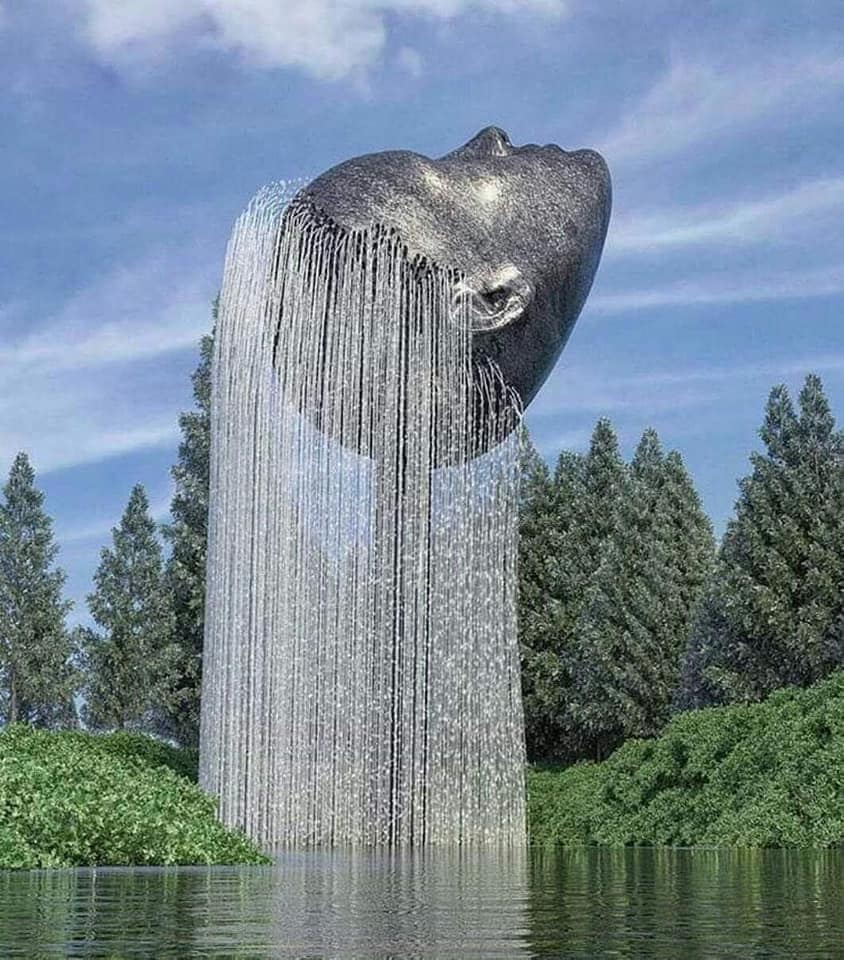 With this sculpture, Chad Knight wanted to show us the love between child and it's mother which is shown now and you will have the chance to see this contemporary plan. The child is falling in the hands of the mother and with this we can see love again with combination of modern architecture.
This them in the photo is to be shown the power of the man who is standing in the middle of the ocean and river and you will have the chance to see this beauty. I invite you to see this nice plan in 3D made again by the same artist, Chad.
Can we imagine our life without water? No, we can't live without water! This is the theme that this creative artist wanted to show in the sculpture here as you can see. Water is our treasure and we should all be thankful for having it.
We will finish this creative post with the beauty of woman body shown through sculpture by Portland Oregon digital sculptures you have the chance to see now.
Also, take a look in our last post about wooden outdoor seating areas that you can have right there in your backyard place and to spend here all the summer period. Thanks for everything!