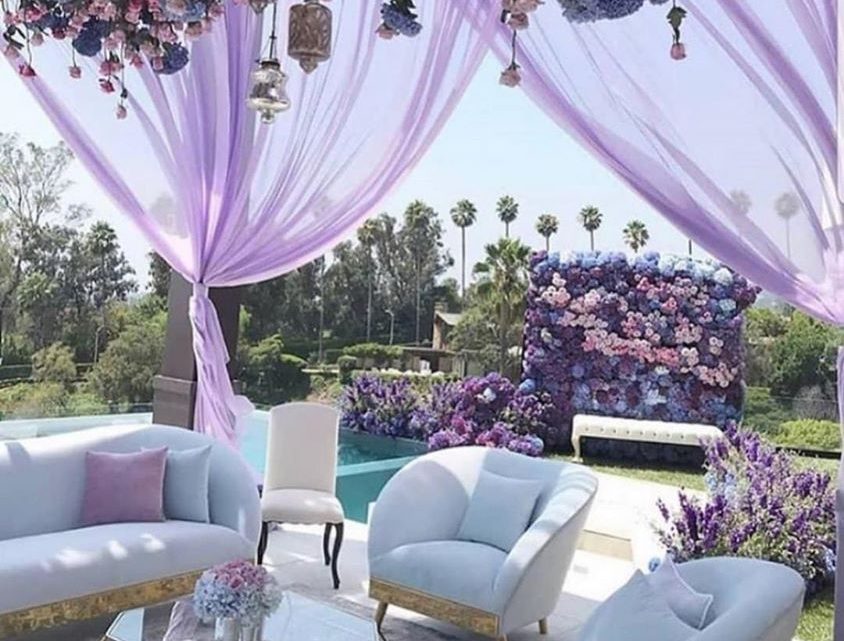 Grow Lavender in Your Garden
If you are a flower lover and need some ideas for your garden place, stay with us. You are definitely at the right place and seeing the right ideas. We will show you how and why you should grow lavender in the garden place.
Before checking the photos also read about how to make wooden bed frames with using pallets and do the best project that is DIY.
Lavender, an herb with fragrant, nice looking and purple or deep dark blue colored. The flower is native to the Mediterranean.
Why growing this plant in an outdoor place?
Because, it will beautify your garden, front or back yard place and will serve you as a natural decoration for some of your party. For example, wedding, baby shower, birthday or even anniversary. In the next photo, we have the chance to SEE and ENJOY in lavender grew in the garden place! Let's enjoy it for some minute in this photo.
How much will the last lavender?
If conditions are right, lavender will lAST with years. Maybe the color won't be the same each year but the fragrant will stay. I already made the decision and decided to plant this flower in my garden place.
How tall can grow this flower?
This flower can grow and be tall about 12 to 18 inches and also to blooms fro nearly summer and continues into fall. Make sure that there is enough place to grow your plants in the garden place.
Do lavender needs winter protection?
Yes, this is true. Lavender needs shelters and wind protection and this is why you should protect the flower with curtains or somehow to bring it inside during the wintertime. Of course, is this is possible.
Lavender gives you natural smell
The next reason to grow lavender outdoor is that you can bring a branch inside the house and have a natural smell there. You don't need any chemicals here but you have your favorite flower, outdoors and also indoors. In fact, the best place to add it is in your bathroom and get rid of the bathroom smell. Enjoy it!!!
Thanks for your time and we invite you to be our follower in the next post when we will keep on INTERIOR DESIGN IDEA. GREETINGS!