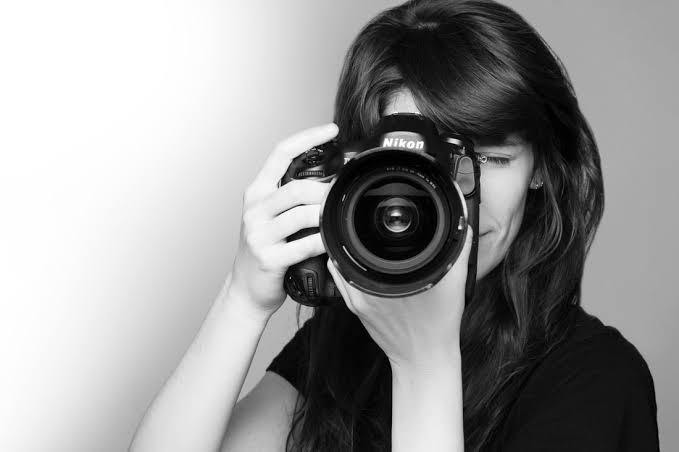 Find a Professional Headshot Photographer to Take Corporate Headshots in Vancouver
It is easy to procrastinate getting a professional headshot, but in a busy city like Vancouver, having a professional headshot is very essential. This headshot is always the first impression your potential employers or clients would see. This is enough reason for you to ensure that the portrait enhances your professionalism and attracts ideal clients.
A professional headshot is a portrait that you use to create your brand, use in your infographic resumes and CV, and also on job search websites. The photograph normally focuses on the upper part of the body. This includes the head and shoulders. This portrait provides a picture of what you are in the business field and can assist you as you grow in your career.
With different photographers that do this portrait available, you would need to make an informed choice. Hiring just any professional headshot photographer can be one of the worst decisions you make as you try to create your brand. Remember that this photo will be the first impression to many in the business world, so ensure to make a good choice.
Before you decide to hire, there are certain things you need to know. You need to know the reasons why you should choose a pro photographer in your area and how you can choose a good one.
Why You Should Choose a Professional Headshot Photographer in Your Location
You might reason that taking a headshot is as easy as taking a selfie or a normal picture. However, this shoot can be complex and require an expert for help. To help you see why you should do so, here are some of these important reasons:
A Pro Will Help to Improve Your Facial Characteristics
An expert will always be well versed in their field of specialization. He or she has the necessary knowledge to ensure that your facial characteristics are of great quality in the photos. Aside from that, they also help to capture the best part of your face.
The pro photographer will help to hide or emphasize your most important characteristics. The headshots taken would give you the results you expected.
A Pro Has Knowledge of Their Field
Taking this shoot is difficult. Not every expert can do it properly. Only a professional headshot photographer has the vital knowledge on how to take exceptional images. They know all the tricks and tips that would help to bring out the best portrait. From angling to lighting, positioning, and selecting the right backdrop, this expert will do all they can to give you a quality headshot.
An expert will also have in-depth knowledge of compositions, highlights, lines, lights, shadows, vantage points, and depth. They will take time to check even the smallest details and do the necessary things to improve your portrait. If you would like to know some of the things they do, check here: https://www.wikihow.com/Improve-JPEG-Image-Quality?amp=1
An Expert Will Have the Necessary Equipment
Equipment is vital in photography. Without the necessary equipment, it would be possible to take a picture. So one reason why you should choose a headshot professional over a regular one is due to the former having the right equipment. They must have the best shooting equipment and proper lighting. Headshot professionals use special and backup lenses to create this photograph.
It is very important to ask the expert you hire for the equipment they would use. You should also ask about the style of headshots they follow. Asking these questions would help you make a good choice.
You Can Expect to Receive Creative Ideas
Hiring a pro photographer will give you exceptional results. You can also expect to receive creative ideas on how to make your picture look good. They know how to improve your location and would experiment with backgrounds, location, and light to improve the picture.
The Expert Understands the Psychology that is Behind Headshots
An experienced professional who has been in the field for years would know how important this photograph is. He or she knows that the portrait gives an impression to others. Through their knowledge, they will make your picture look approachable, powerful, and friendly at the same time. They will ensure that the message you wish to express through the image becomes a reality.
A professional would use available elements to tell a story through the headshot. A good image will convey important information about your personality, character, and work ethic.
A Pro Will Provide Expert Help During the Shoot
It is common to struggle during photo shoots. Hiring an expert will reduce this struggle. The pro will assist you through the process and make sure that you get beautiful results. An expert will also assist you in choosing the right outfit. He or she will also help you with the right poses that can bring out your personality. For other expert tips for shoots, read this article.
How You Can Choose a Good Professional Headshot Photographer
The following are important factors that can help you choose right:
Check Their Portfolio
Most photographers include pictures of their previous work on their websites. You can always check that out to determine if they have what you want. It is normal for some experts to have artistic styles that you do not like or want, so always check for the one that suits your preference.
Check What Their Former Customers Say About Their Services
This is in form of customer reviews. Reading these reviews will give you an idea of the photographer's reputation and skill. These testimonials will help you visualize what to expect during the shoot. See what these former customers say about the professionals' behavior, how they communicate, and if they deliver quality results.
Check the Price
You need to ensure that the photographer is honest with the pricing. You must make sure that you know exactly how much you would pay for and what you are paying for. Ask the expert if a hairdo and make-up session charges would be included. If you are on a budget, you might choose to exclude things like that. While you want to make a choice based on price, you need to know that you might get low-quality headshots if you choose the cheapest option.
Conclusion
Hiring a professional photographer for your headshot is an important thing to do if you want to create a good first impression in the business world. There are many reasons why you should go for an expert when you require this portrait as it would turn out to be the best decision you can make.