DIY Personalized Decorative Elements for Home
To decorate your home, you will need a lot of money. But, if you are a smart person, have old and unused elements that can be transformed into new things and decorate your home with that, your money will be saved. Not just that the moeny will be saved, but you will boost your creativity, will make lovely decorative elements and will give new look to the home! Today, we will share DIY personalized decorative elements for home and invite you to stay with us and see the ideas HEREINAFTER!
Follow this link to read about our last post about the best TV stands that you can copy for your living room area. Make some personalized decorative elements to add on the wall shelving units here and give an accent to this wall.
You will need two wine glasses, one wine bottle, one candle, one wooden and rustic hanger and one box of wet wipes.
Take one ordinary white candle and paint purple flowers on it. You will get wonderful results and projects, candles done with so much love and passion. Find inspiration in the photo that follows now.
We all love drinking wine, but guess what? What to do with the empty wine bottle? Reuse it and make personalized gifts or elements for your home. Also, take two bottles and copy the same design on it and add it in the kitchen place!!!
I haven't seen such an amazing wet wipes box but I love it! You can have the same but if you are creative and use some time and effort to make it.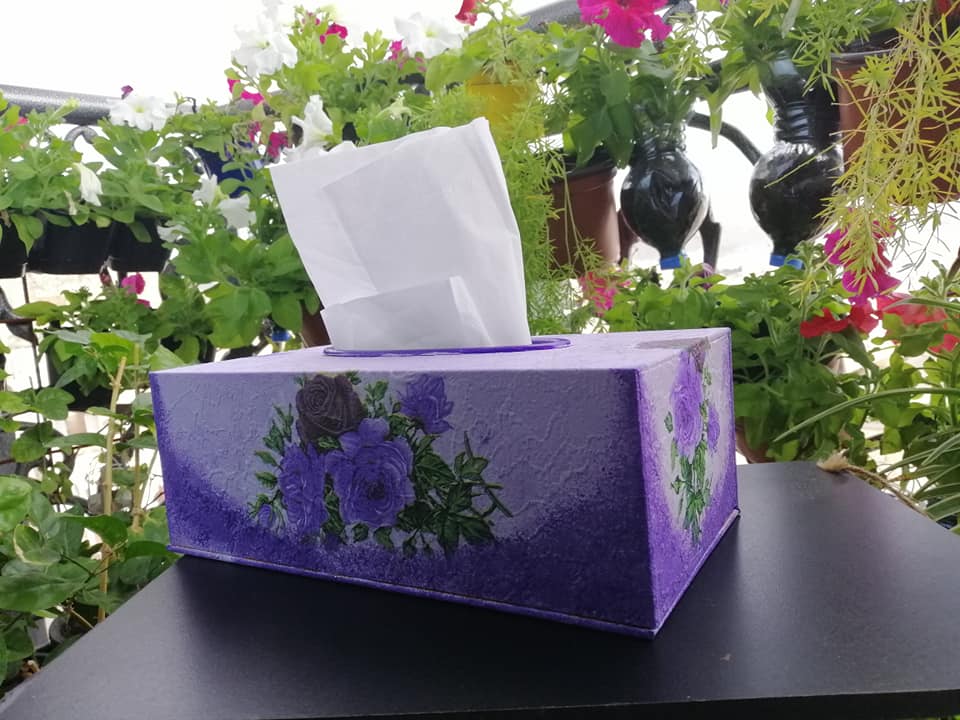 We decided to leave the hanger for the end of the post. To buy this hanger you will need a lot of money but to make it, you will need just an hour, wood and a purple color. What do you think, will you make it?
I hope you will make these elements for home and will enjoy the same! Don't forget to tell your friends and give them this wonderful idea!!! Have a nice end of the week!