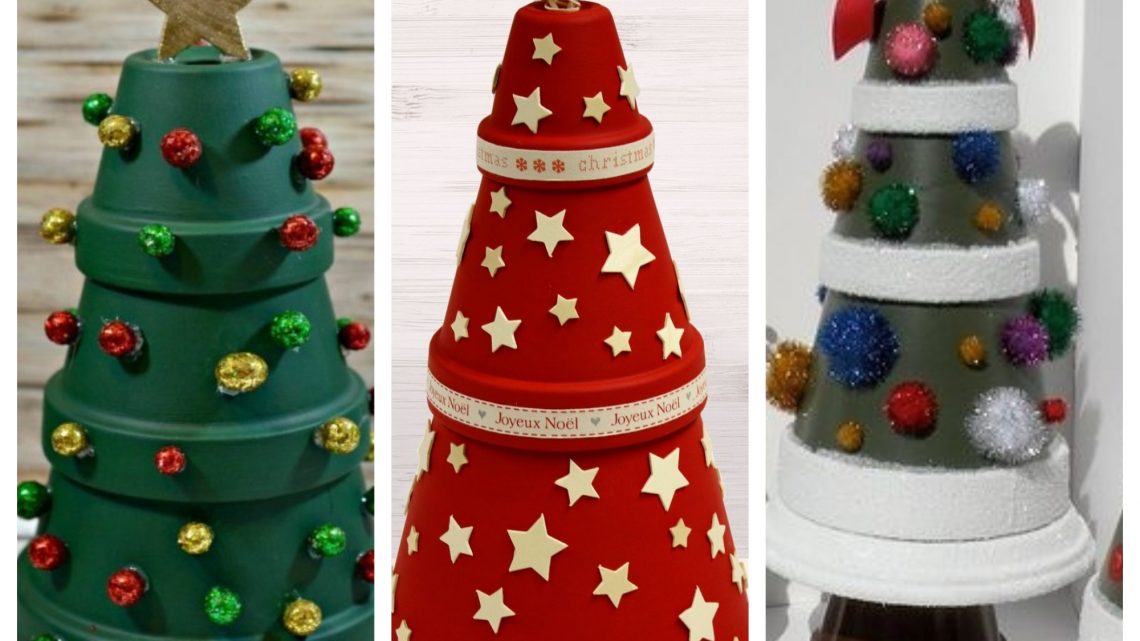 DIY Cool Flower Pots Christmas Tree
Did you read our last post that was about how to decorate the Balcony place in the best possible way? If you missed the post, click here and read it, it's never too late to learn something new for decoration. But if you already read it, GO AHEAD and see today's post that is about DIY cool flower pots Christmas tree ideas! Something recycling and fun for the best period of the year. for Christmas time!!!
DIY terra cotta Christmas tree
The best thing to make an alternative Christmas tree at home is to stack the terra cotta pots, to hang here some old lamps you have and to paint it if you wish. In this way, you will have an amazing tree for a short period. Here is the material you will need to make this Christmas tree:
3 Terracotta Pots – For this tree, I used the 3 smallest pots that I could find at the craft store.  But keep your eye out for the larger ones as well!  This would look so adorable using 3 large pots to create a large tree!  Perfect for sitting on a hearth or porch stoop!
acrylic paint
Paint Brush – I used a foam brush
Small wood star
hot glue
Decorations – Try garland beads, pom poms, or find some cute miniature tree ornaments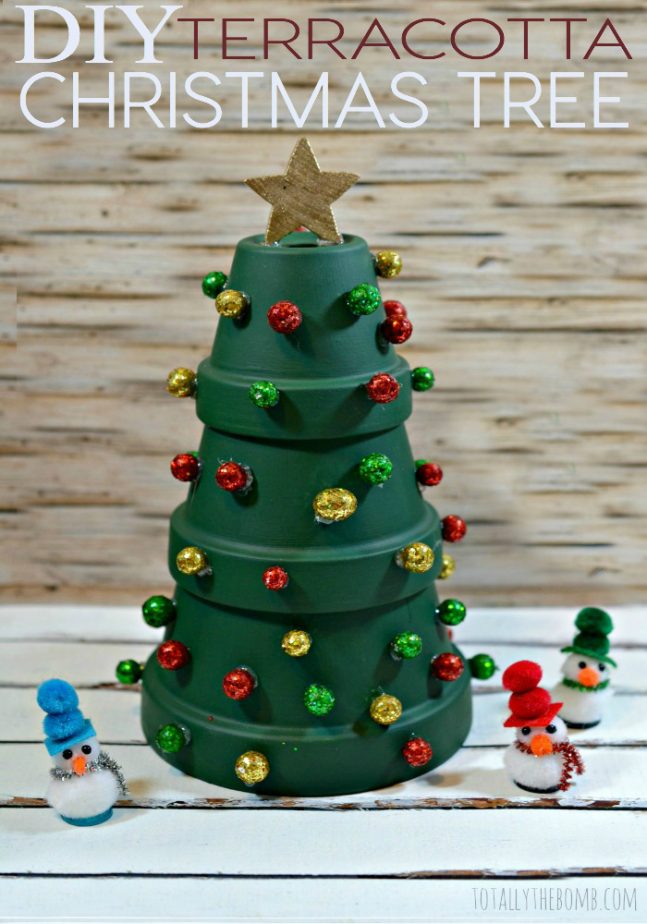 Once when you will learn how to make it, you can make even three flower pots Christmas tree and decorate the home in the best way! Find motivation in the photo now.
This is cute and small and can be done with so much love for you and the decor of your home place!!!
DIY red flower pots Christmas tree ideas
Take three red flower pots in your hand if you want to make lovely Christmas tree. On the top, add star that will be completing the decor and your project.
Reuse the flower pots to make a tree but also reuse buttons to hang it as an ornaments and lights
The best thing to make two reuses at home is to reuse the flower pots and at the same time to reuse the buttons.
Add the flower pots in the place of the front door and fill it with ornaments
In the last photo, you won't see the Christmas tree but you will see amazing ornaments that can be done at home in such an easy way!!!
Thank you so much for your time, dear friends!!! Thanks for your attention and have a nice START OF THE WEEK!!!