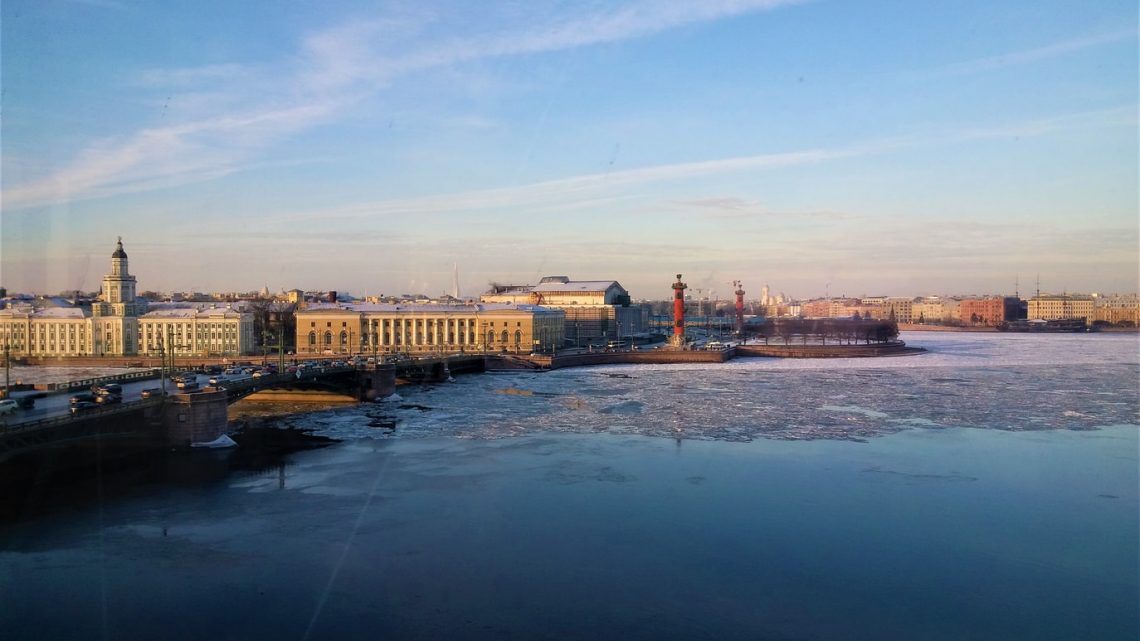 Different Options for Travel from St. Petersburg to Moscow
In traveling from St. Petersburg, "The Venice of the North," to Moscow, Russia's grand capital, there are several options for transportation. Depending on your time, need for comfort and tolerance of inconveniences, there may be more than one mode to choose between. This article will cover the attributes and drawbacks of making the 700-kilometer trip by plane, train, car or bus.
Airplane
In the twenty-first century, the first option that comes to mind for such a long trip is a plane. It's no surprise when they're usually quick, reliable and fairly cheap. The actual time in the air lasts about an hour and a half. The cost varies based on the time until the trip and the airline. Prices usually range from between ₽3000 and ₽13000 ($50 to $200). It's not a bad deal.
However, the airports in St. Petersburg and Moscow, like those in many cities, lay far outside the city center where sights cluster. For plane travel, be sure to consider the extra time it takes to venture from the airport into downtown. The connecting methods below often add on between one hour and 90 minutes. When tacking on luggage and check-in processes, the total time may be over four hours.
To get to the airport in St. Petersburg, there is a common route with several steps. Marshrutkas are private vans that deliver passengers between the airport and the closest Metro Station, Moskovskaya. It costs ₽40 ($1) one direction. Moscow has three airports on different sides of the city. Aeroexpress is a train that connects to the airport and takes between 35-40 minutes. From different designated stops in the city, it leaves every half hour or hour. Aeroexpress costs ₽500 ($8). These connections are well-traveled, and they're not bad. However they may hamper the speedy flight time.
PROs: Speed and predictability
CONs: Time spent checking in and connecting to and from the airport may negate the quick flight
Train
The quickest way to travel between St. Petersburg and Moscow is to take a highspeed train like the Sapsan. It's spelled "Сапсан" in Russian. The Sapsan St. Petersburg to Moscow zips passengers along in a comfortable and reliable train carriage, in just four hours. Sapsan tickets start at ₽3000 (around $50) when booked far enough in advance. Trains run several times per day, so they fit into most schedules. The carriages compare to most European trains. However, first-class seats offer individual entertainment systems and plugs. When leaving from St. Petersburg, you can hop over from your hotel or from seeing a museum downtown, because the train station lies in the center of the city.
Overnight trains are another option which offer a more authentically Russian experience. There are both budget and luxury lines, and a variety in between. Prices range from ₽800 ($13) for a seat or ₽1200 ($19) to sleep in a berth. The duration of night train trips between Moscow and St. Petersburg varies from seven to eight hours on better trains, or nine to ten hours on the budget trains. It can be an experience to meet Russians on the overnight train and share some tea. If you just want to sleep, lower-capacity cabins, and a few single cabins, are available.
PROs: Predictable trains, highspeed trains, low cost overnight trips
CONs: Sapsan prices parallel plane tickets. Booking tickets can be confusing. Our website can clarify your train ticket purchase.
The Road
Renting a car or taking a bus is always an option. Snowy, icy roads and the Russian road system can challenge unfamiliar drivers. Blablacar is a service offering rides for as low as ₽1200 ($18). It usually takes about eight hours. Buses are a less pricy option but travel more slowly. The new M-11 highway should speed up the trip to five and a half hours. Toll fees are expected to be about fifty dollars, or ₽3000.
PROs: Experience Russia's landscape on a budget.
CONs: The trip lasts as long as an overnight train but isn't as comfortable.
Summary
When in St. Petersburg, Moscow is too near to miss out on the experiences it has to offer. Between the architecture, museums and modern urban life, it's a gem. Whatever your taste and budget, do select a travel method! Air travel is relatively affordable and quick. Nonetheless, it requires extra steps to check in, deal with luggage and arrive at the center of Moscow, no matter the airport. Going by car can be long and tedious, and less comfortable than a train. Our cost-benefit analysis points to train travel as a happy medium of all factors. With tickets priced reasonably, simple departure and delivery from city centers and fewer hassles getting aboard or while aboard, trains are safe, efficient and practical. Whatever your final decision, enjoy your vacation or business in western Russia!