Cute Pink Interior to Take Ideas From
Hello dearest friends and followers. Let's take a look in this pink interior design and photos and take ideas from it. You will see a pink living room, pink and grey kitchen, pink and grey bedroom, pink and white living room. You will see the perfect home with the cutest combinations. Enjoy!
Add little pink accent to living room area and don't be afraid about it
Maybe for the living room, we should choose some nice color but in this case, we will have a design of pink color for every room. With the little accent of grey color, we can make this room the best room from the house.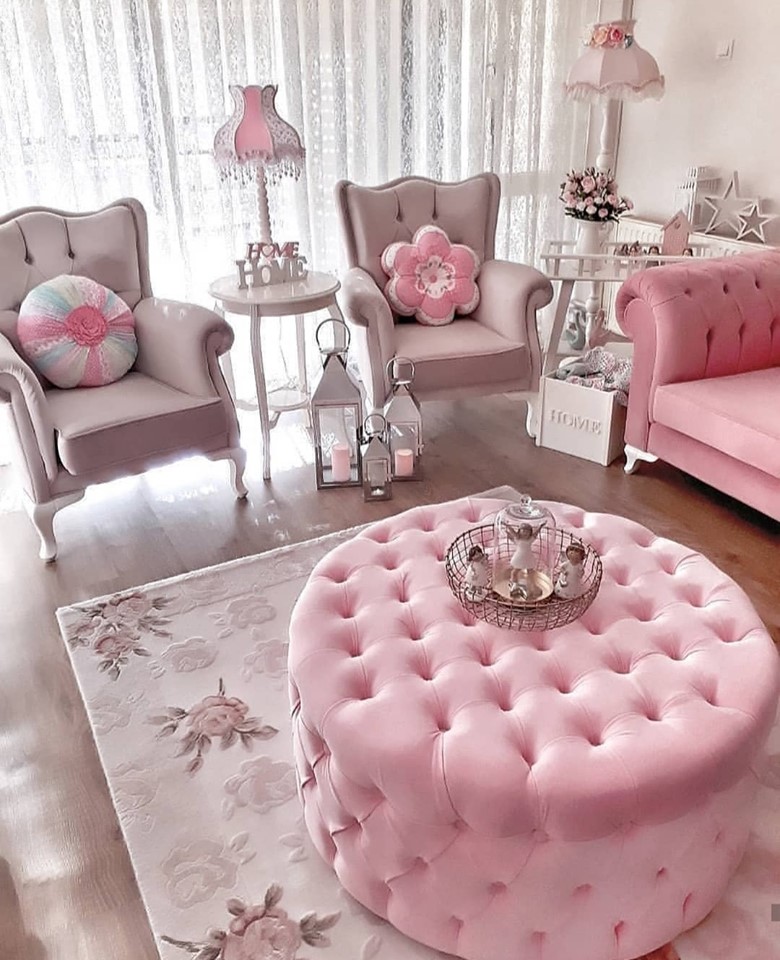 Let's have a look in the other part from the same living room place
In the other part from the room, we can see a nice combination of pink and white which makes the room look so nice. If you are asking me, I think that these two colors should make the room looking at the best room from the whole house. Spend some time to see this decor.
Pink and white combination for the dining room too
When the interior is open living area you must think that the color used in the living room should be also used in the dining room too. In this way, you will make balance to these two rooms with aim to live here.
Your small kitchen can also keep the pink color and grey also
The grey and pink kitchen in combination will help you to motivate yourself and to cook here with love. With all these elements in one small kitchen, you will wish to spend here all your free time and to make delicious food.
Keep the pink color for the bedroom place
Well, as you can see this is a dreamy bedroom with pink and grey combinations. Your bedroom can also have this design and you can be the happiest person in this world. A cute small bed, cute pink rug, modern table, pink phone, and chair. All these in one bedroom where you can sleep and relax!
Cute and smart organization in bathroom place
From the bedroom interior design, we will go to the bathroom place and with this idea, we will finish this post for today. With nice organization, nice decorative elements and of course if we clean the bath nice, we will make the best design here. Let's see the idea and find motivation in it!!!
If you decided that your home can have this color for an interior place, to keep the pink design in interiors please share with friends. By the way, take a look in fantastic wrought iron flower pots holder the post that we shared this morning to our page.