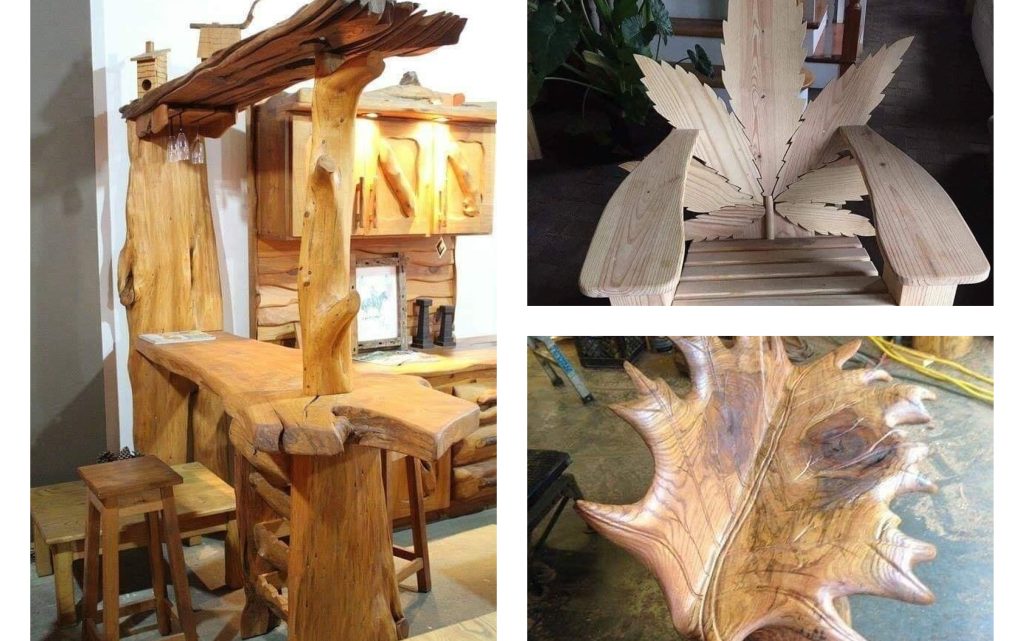 Creativity and Wood Reuse Ideas
Hey friends. We are back with creative ideas and wood reuse ideas that we searched just for you. If you are in plan to redesign the furniture in an outdoor place, these ideas will help you a lot. You will see how is made wooden log chair, wooden sofa, wooden kithcen bar, carved wooden chair, and a wooden stool. All the ideas are stunning and it won't take a lot of your free time but you will surely find a useful idea for your home.
By the way, if you still have free time and you want to see more wood reuse things, please also check our post that will help you find ideas about interior stairs and kitchen cabinet, everything is made with an effort, time, patience and wood.
Rustic and creative bench idea
In this photo, which is the very first from this post, you will see how wood can be reused to be made nice seating bench for any yard place. Take a look in this lovely design to abut also check the other photos where you will see a wooden bench, wooden chair, and stool, and all the things are DIY.
Unique wooden rustic chair for outdoor place
Those who are in love with the DIY things and unique designs, those who don't want having any type of design at outdoor or home should see this photo and design. Take a look in the second idea from this post.
Rustic wooden bench for outdoor place
Well, we need this bench in our outdoor place, to sit here and to lay in our free time. The rustic wooden bench will take perfect place in any yard and garden. Take a look at this photo and find motivation for your outdoor place, but this bench and make your yard a nice place.
Rustic kitchen bar made with effort and patience
I think that only people with a lot of patience can try to make this craft in interior place and those who aren't good in diy crafts, can simply order for someone to make this for them. If not for your home, at least you can use the idea for your villa that you are using for holidays and free time.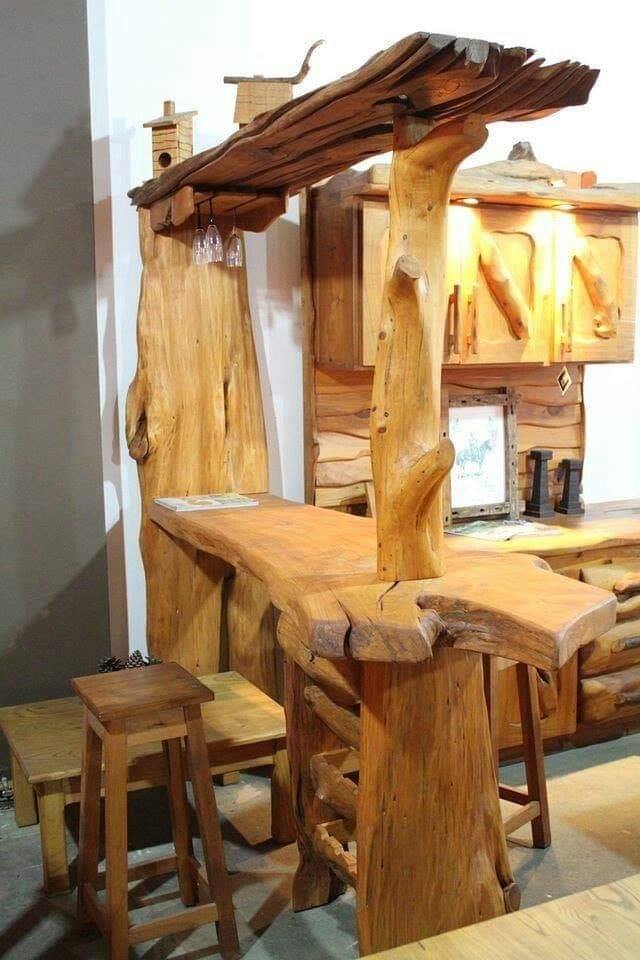 Firewood reuse and making nice seating chair for outdoor place
We will finish this post in a way we started. We started with an amazing idea and we will finish with the same idea too. I invite you to see this cute small wooden sofa made with love and made from wood reuse. Take a look in the photo now and find motivation for your outdoor place too, this is so good!
By the way, check our last post about inspiring wooden fencing for every type of outdoor place and find some useful idea for your home place too. Be kind to share all these ideas with friends an to be our FOLLOWER in the near future!!!